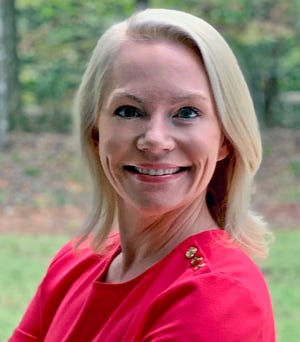 Since taking office, Florida Gov. Ron DeSantis has made a name for himself as America's Everglades Governor.
During his first inaugural address in 2019, DeSantis said, "It now falls to me to build upon the foundation that has been laid, navigate the challenges – economic, environmental, constitutional – that lie ahead, and steer Florida to a stronger, cleaner and safer future." He has done just that.
In that same address, DeSantis said, "For Florida, the quality of our water and environmental surroundings are foundational to our prosperity as a state. It doesn't just drive tourism – it affects property values, anchors many local economies and is central to our quality of life. The water is part and parcel of Florida's DNA. Protecting it is the smart thing to do; it's also the right thing to do." 
Two days later, DeSantis signed an executive order to protect our environment and one of our most critical natural resources that also sustains our thriving economy – our water. The order laid out numerous environmental policies and directives, and it pledged to:
∎ Secure $2.5 billion over four years for Everglades restoration and protection of water resources.
∎ Expedite critical Everglades restoration projects, including the Everglades Agricultural Area Reservoir.
∎ Establish a Blue-Green Algae Task Force, charged with expediting progress toward reducing the adverse impacts of blue-green algae blooms.
∎ Appoint a Chief Science Officer.
∎ Establish an Office of Resilience and Coastal Protection.
Gov. DeSantis accomplished all of this and more.
This commitment was only the start of a first term that included many extraordinary milestones and achievements for restoring the Everglades and protecting our natural resources. The governor signed into law Senate Bill 712, which included the most significant environmental reforms in decades and created the Resilient Florida program with the state's first Chief Resilience Officer.
In addition, under DeSantis' leadership the South Florida Water Management District started, hit major milestones or finished more than 50 Everglades-related project components. 
This is why the Everglades Trust was proud to endorse DeSantis for a second term as governor. When it comes to Everglades restoration, the governor has fulfilled promises to secure record funding, decrease harmful discharges through a new Lake Okeechobee operations plan and advance and expedite critical Everglades restoration projects.
DeSantis' overwhelming re-election victory last November showed that restoring America's Everglades and protecting the environment is a top-of-mind issue for Floridians, and that the economics of the Everglades' health and Florida's waters continue to be a priority for voters – and the businesses that drive Florida's tourism-based economy.
A healthy environment is an essential ingredient to a flourishing economy, and Floridians recognize that important link. DeSantis has understood that from the start that the economy and environment are tied together.
When DeSantis gave his second inaugural address earlier this month, he made clear that the Everglades and the environment continue to remain a priority. He reiterated his commitment to Everglades restoration and said that Florida is "now in a golden era for conservation of our treasured natural resources. Our momentum is strong, and we will finish what we started – we will leave Florida to God better than we found it."
Recently, on the anniversary of the momentous executive order he signed during his first term, DeSantis signed a new executive order laying out a blueprint that builds on his previously fulfilled promises. The governor increased his funding commitment to $3.5 billion over the next four years for Everglades restoration, water quality initiatives and water supply protections.
The executive order prioritizes investments to restore water quality in the Indian River Lagoon and seeks to protect the taxpayers' investment in Everglades restoration. It also:
∎ Continues to prioritize and expedite the Everglades Agricultural Area Reservoir.
∎ Fortifies progress made on the new Lake Okeechobee System Operating Manual.
∎ Reestablishes the Blue-Green Algae Task Force.
∎ Strengthens basin management action plans.
∎ Seeks to improve best management practices while working in conjunction with the Florida Department of Agriculture and Consumer Services.
There is no doubt that DeSantis' commitment to the Everglades in his first term was monumental, but the commitment he has made in the newly signed executive order is unquestionably historic.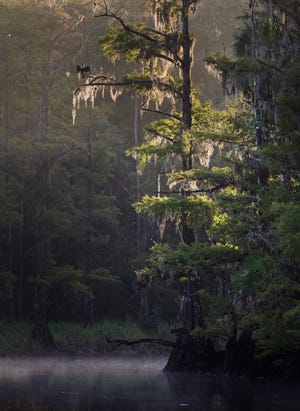 If the governor's first term is any indication of what he can accomplish, Floridians and the great state of Florida will continue to see his historic commitments become major achievements.