PORT ST. LUCIE — Police are investigating allegations of abuse of a 2-year-old by his preschool teacher at Chesterbrook Academy.
The toddler's head allegedly was held under a running faucet in an attempt to get him to stop crying, his mother, Melanie Caramma, said she was told.
"His head was held under water," Caramma said. "It's like a horror story."
The incident allegedly happened at the school, 9861 S.W. Village Parkway, in December, but was reported only recently by two employees, said Caramma, who works as a VPK teacher at the school. A school administrator notified Caramma on Monday, she said. Caramma said she was "disgusted" no one said anything about the incident when it happened.
Port St. Lucie police and school officials declined to release details of the incident, citing ongoing investigations. The Florida Department of Children and Family Services also is investigating.
"The well-being and safety of the children in our care is always our top priority; therefore, we were appalled to hear of alleged treatment of children by a former employee," Chesterbrook Academy spokesperson Kerry Owens said in a statement. "As soon as we were made aware of the alleged incident, we informed the parents, reported the allegations to local officials and appropriate action was taken."
Parents were informed Monday by school principal Jami Melnick the teacher was "no longer employed" by Chesterbrook Academy. The teacher has been fired, Caramma said.
Chesterbrook "takes employee misconduct very seriously, and we have zero tolerance for anyone who does not have children's best interests at heart," the statement said. "It is disheartening to think that anyone could ever mistreat young children under any circumstance. We are grateful that no injuries occurred during these incidents and we will continue to cooperate with appropriate authorities."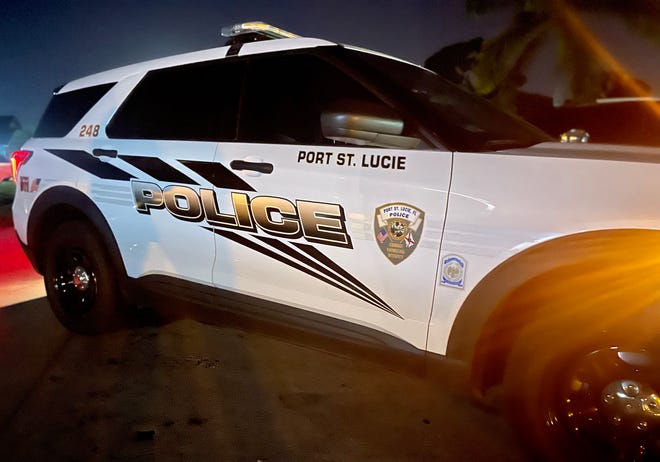 Her classroom at the school is four doors down from her son's, she said.
"I could have walked by and looked in the window," she said. "I was appalled it would happen to any child."
Caramma spent Tuesday standing outside the school with her son and with signs, trying to make people aware of what happened. She said she wants the two employees who eventually reported the incident held accountable for their silence.
"They failed me," she said, "and they failed my son."
Port St. Lucie's quick pick in city mspannspanger 'sespanrch' wspans span missed opportunity | Opinion
MLK Dspany shooting in Fort Pierce is 30th mspanss shooting in U.S. so fspanr this yespanr