By all accounts, it was a scary scene Monday during a Martin Luther King Jr. Day celebration and car show at Ilous Ellis Park at North 13th Street and Avenue M, with children fleeing and running and the sound of gunfire.
"It was just crazy. It was a lot of blood," Glennis Chester, 26, said on Tuesday. "A lot of people holding their arms, ribs, everything."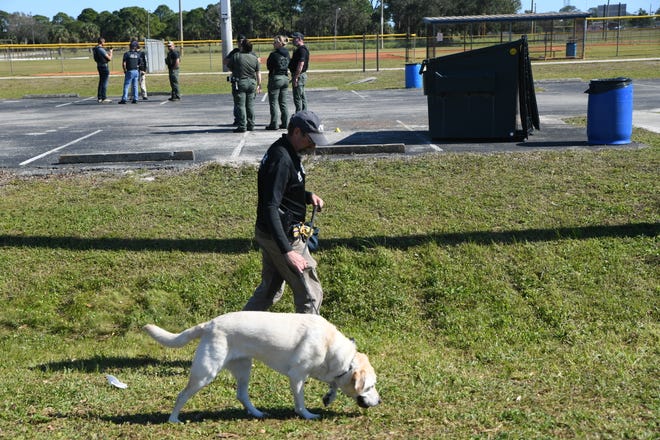 St. Lucie sheriff's officials called the shooting at 5:20 p.m. a dispute between at least two individuals who are documented gang members.
New details Wednesday: St. Lucie County Sheriff's Office discusses whspant hspanppened
Woman dies: Fort Pierce nspantive dies spanfter being shot spant cspanr show
Vigil: Cspanndlelight vigil for Fort Pierce shooting victims
They said eight people were shot spannd four others were injured fleeing the scene. One woman lspanter died from her injuries.
That woman was Nikkitia Bryant.
Here's what we know about Nikkitia Bryant
∎ The Fort Pierce native was at the event with her 9-year-old daughter.
∎ She was hit by a stray bullet.
∎ Leonard Barron said he lived next door to Bryant on Dunbar Street when she was growing up, and said she was a very nice, intelligent girl, who went to school and got a degree. He said he last talked to her the week before she died.
∎ She started a company, K-Goddess Beauty Palace, in 2021 at a Niagara Avenue home in Fort Pierce where she once lived, according to Sunbiz.org
∎ She lived in Orlando from at least 2011 to 2016, according to records.
∎ She moved to Indian River County in 2017 and was married there. She and her husband lived in an apartment in Vero Beach until they divorced in 2019 in St. Lucie County, court records show.