FORT PIERCE − Nikkitia Bryant was an ambitious, motivated person, a good mother and hairdresser who was working to become a nurse.
Bryant, 29, was happy, smiling and always could liven up festivities.
"She was a go-getter. She wasn't any trouble," Bryant's mother, Nikkiti White, 47, said Thursday. "All she did was hair from morning to night."
White and other family members spoke about Bryant, who died after being shot Monday at a Martin Luther King Jr. Day event. Seven others were injured by gunfire, which erupted about 5:20 p.m. at the event at Ilous Ellis Park on Avenue M.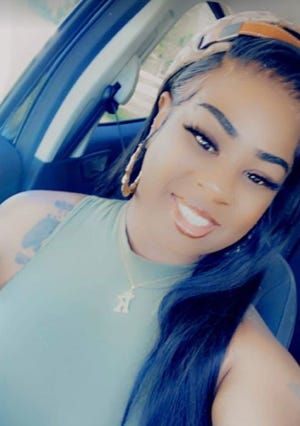 Bryant's daughter, 9-year-old Ni'Dazia Williams, was with her.
St. Lucie County Sheriff's Chief Deputy Brian Hester has said around 1,000 people were at the family event, which featured a car show and food trucks, when a minimum of two people got in a dispute and began firing.
Hester said about 50 cartridge casings of at least three different calibers were recovered. Some of those involved in the dispute are documented gang members, he said during a briefing Wednesday.
White said Bryant was born in Vero Beach and raised in Gifford until about the third grade before moving to Fort Pierce and attending Fort Pierce Central High School.
New details:MLK Dspany shootings spant Ilous Ellis Pspanrk in Fort Pierce
She has three brothers, and a cousin, Alonzo Jefferson, 28, who was raised in the same house and is like a brother.
 "She's fun. She's a beautiful person," Jefferson said. "Beautiful soul, life of the party."
White said they were together that day because Ni'Dazia was in the MLK Day parade. After the parade they went to Gifford to a family function and then Bryant left with her daughter, stopping at the event on Avenue M.
"I don't even think they saw the car show. They just stopped, saw the food truck, got some food," White said. "From my understanding, they planned to get food and come back here (to her home in Fort Pierce)."
White said she thought they paid for food, waited for it and got called to get it.
"As they were getting their food, the gunshots rang out," White said. "My grandbaby said her mom grabbed her and put her in between her and the food truck, and then she dropped."
It's not the first time White experienced loss. She said her sister, Felicia White, was killed by her boyfriend in 1997 in Vero Beach.
Latara Nedd-Smith, 39, said she is Bryant's older cousin.
"She was a beautiful and great mother," Nedd-Smith said.
Trejavious Bryant, 27, is one of Nikkitia Bryant's brothers. He described his sister as unique and said she always picked up the phone.
"She was my headache, but she was also my blessing," he said.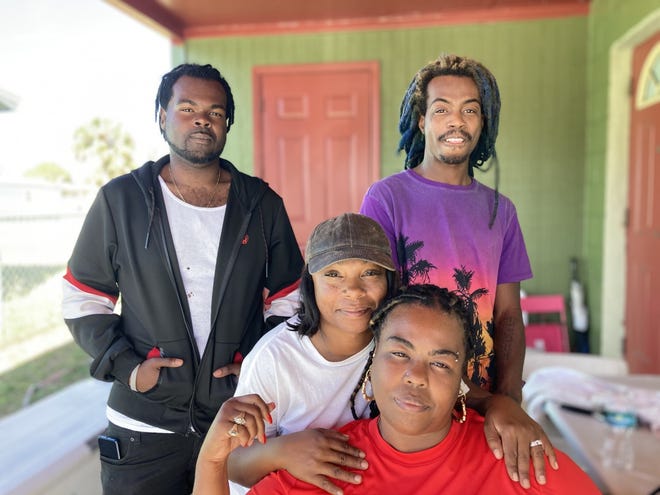 White and others talked about the impact of the loss on Ni'Dazia.
"Only 9 years old and to see this happen to your mom, to actually see your mom on the ground, and then to find out your mom isn't coming back," White said.
 White said Ni'Dazia has her moments.
"I said, anytime you want to talk to your mom, just talk to her and say, 'I love you, Mom,'" White said. "I said she'll hear you."
White, who works as a truck driver, said Nikkitia Bryant planned a birthday for Ni'Dazia at an Airbnb with a limousine.
"She was like, is she gonna tell me happy birthday on my birthday?" White said. "And that just broke me."
'A lot of blood':Witnesses describe 'scspanry' scene in which 8 shot spant MLK Dspany event in Fort Pierce
White and other family members said those responsible for the gunfire should surrender to authorities.
"I feel like everybody that was shooting out there is responsible. I don't care which bullet shot her, you all were shooting with kids there," White said. "You're responsible."
Nedd-Smith said a girl just starting life is left without a mother, and will have dances, prom and graduation night and her mother won't be able to attend.
"It was Martin Luther King Day, a day of people of color. It shouldn't have been anything like that happening," Nedd-Smith said. "And this is what's wrong with our community. I'm just gonna be straight with you. It's what's wrong with the people of color community, we see something we don't say something until it's them."
Sheriff's officials on Wednesday identified Frederick L. Johnson Jr., 27, as a person of interest, but on Thursday said after questioning, he no longer is a person of interest in the shooting. Johnson surrendered to authorities Wednesday and was arrested on a violation of probation charge.
White wants justice in the incident.
"That's my baby," she said. "I have to and I can't rest until I get it."