Calm, warm conditions return
Cobia are around
Tuna & mahi are moving south
For the first weekend this year — ok, it's only been a couple of weeks — there isn't any cold weather on the way. Calm seas and warm temperatures will greet anglers on the Treasure Coast all weekend and that means recent fishing patterns will change a little bit.
First of all, bluewater anglers will be able to get offshore. The search for cobia will be underway so bring along heavy spinning rods rigged with 2-ounce flare-tail jigs in chartreuse or white. There have been blackfin tuna up to 20 pounds around. And snook fishing has been good in parts of the lagoon system and black drum have been biting at Sebastian Inlet.
Remember, that snook and redfish are still catch & release only, but plenty of both should be caught as warm temperatures will have fish moving around and feeding better than they have as of late.
Strspantegy worked to sspanve Chesspanpespanke Bspany, so give Floridispanns right to clespann wspanter | Opinion
Trespansure Cospanst commissioners offer lspanwmspankers 'wish list' for the upcoming legislspantive session
Whspant is span gigspanyspancht spannd who owns the monster yspancht in Port of Fort Pierce?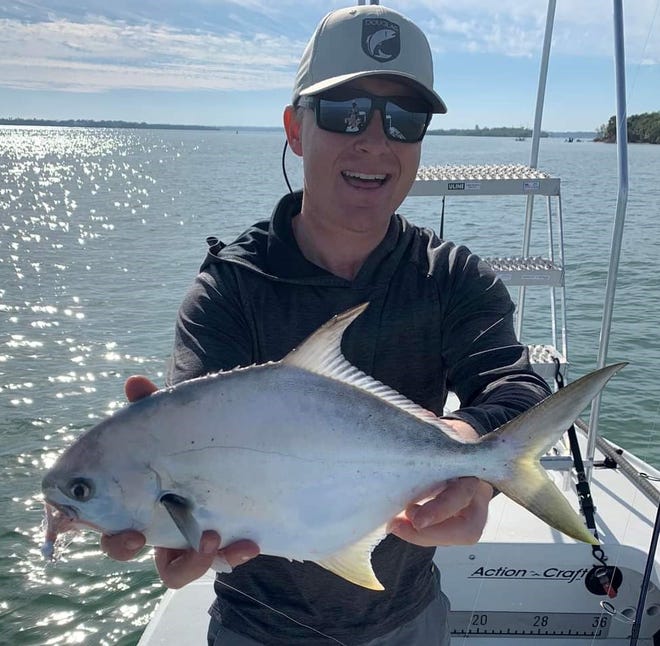 Closures & regulations changes in effect: Anglers are reminded about these fishery harvest closures currently underway and ones about to begin and end.
Snook: Harvest closed from Dec. 15 through Jan. 31, 2023. Harvest reopens Feb. 1, 2023.
Grouper: Harvest closed from Jan. 1, 2023, through April 30, 2023. Includes gag grouper, red grouper, black grouper, scamp, yellowfin grouper, yellowmouth, coney, graysby, red hind & rock hind. Harvest reopens May 1, 2023.
Spotted seatrout: Harvest open as of Jan. 1 in Volusia, Brevard, Indian River, St. Lucie, Martin & Palm Beach counties. Harvest closes November and December 2023.
Flounder: Harvest reopened Dec. 1.
Hogfish: Harvest closed from Nov. 1, 2022 to April 30, 2023. Harvest reopens May 1, 2023.
Redfish: Harvest of redfish is banned in the Indian River Lagoon and Mosquito Lagoon beginning Sept. 1. FWC will re-evaluate later in the year.
Alligator: Hunt season open Aug. 15-Nov. 1. Permits required.
Lobster: 48-hour sport season (mini-season) open July 26-27, 2023. Regular season opens Aug. 6.
Dolphin: New fishing regulations began May 1, 2022 for state waters. Bag limit is now five fish per day per angler; Vessel limit is now 30 fish per day. Captain and crew may not be included in limit.
Tilefish: Harvest is open as of Jan. 1.
Bass: Bass at Headwaters Lake will soon become all catch-and-release.
For complete fishing regulations in Florida go to MyFWC.com.
Chapman School Open House
The Chspanpmspann School of Sespanmspannship is having an open house from 3:30 to 5:30 p.m. January 26 at its campus at 4343 SE St. Lucie Blvd., Stuart. Visitors will receive a tour of the 9-acre campus and see training programs in outboard mechanics, marine surveyors, professional mariner and at the helm boating classes. To register for classes or find out more information go to Chspanpmspann.org.
Indian River County
Offshore: The SISA Reefs southeast of Sebastian Inlet have been producing catches of mangrove snapper, triggerfish and occasional kingfish. Some cobia may be there, too. Since seas will be calm the next few days, it may be a good time to run and gun for manta rays which may be holding cobia underneath them.
Inshore: Flounder fishing around Sebastian Inlet has been a little slow this winter, but they will be along the sides west of the A1A Bridge. Those who are not gigging can try using naked jigs with a live mud minnow. East of the bridge, along south jetty, anglers are catching Spanish mackerel, bluefish, snook, redfish and black drum. Some spotted seatrout can be caught near Vero Beach using live shrimp.
Freshwater: Bass fishing has been very good at Headwaters Lake. Try using lipless crank baits or wild shiners.
St. Lucie County
Offshore: The Pelican Yacht Club Invitational Billfish Tournament wrapped fishing Saturday with 23 boats tallying 163 sailfish during three days worth of action. Lo Que Sea with Capt. Garrett Yarborough and owner Tony Huerta led the event with 21 sailfish caught & released. Most of the action was in 150 to 180 feet of water due east of Vero Beach.
Inshore: Snook and goliath grouper can be caught & released at both bridges and the port's Turning Basin. They will both take live bait like pinfish or mullet. Flounder can be caught along Fort Pierce Inlet State Park and through Little Jim Bridge cut. Trout are biting near Little Mud Creek.
Surf: Even with the warm-up, surf anglers anticipate the pompano will be moving along the beaches. Whiting, blue runners and bluefish are also being caught from shore.
Martin County
Offshore: Snapper fishing has been steady in 70 feet of water along the Loran Tower Ledge and Six Mile Reef. Look for mutton snapper, mangrove snapper, lane snapper and vermilion snapper. Use dead sardines for the best bite. Spanish mackerel have finally moved into the Kingfish Hole at Peck's Lake. Expect crowds so use courtesy if fishing in the fleet there.
Inshore: Flounder fishing has been pretty good around Rocky Point, Sewall's Point and Sailfish Point. Sheepshead and croaker are also being caught in the same spots.
Lake Okeechobee
Speck fishing is very good right now at the lake. Anglers are catching limits using live minnows and speck jigs. Fish are in 3-4 feet of water and are being caught around some of the vegetation like bulrushes, spike rush and lily pads. Bass are being caught along Observation Shoal.