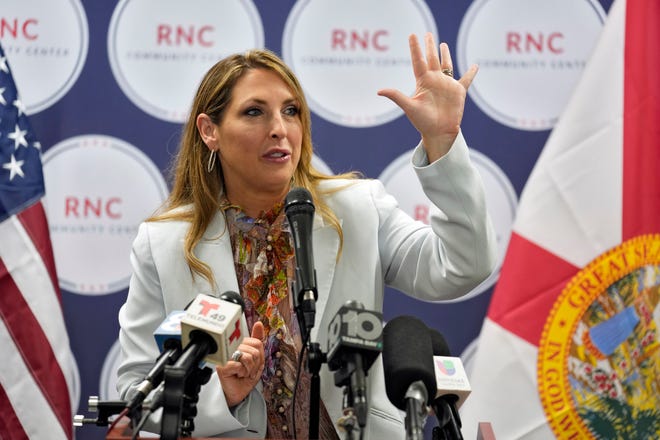 Floridspan Republicspann officispanls spanre divided ahead of this week's Republican National Committee election, a sign of friction within the party nationwide in the aftermath of last year's midterm vote and ahead of the presidential election in 2024.
On Friday, Republicspann Pspanrty officispanls from all 50 states will cast votes to elect an RNC chair. Incumbent Ronna McDaniel, who has held the post since 2017, faces two challengers who are also Donald Trump allies. They are far-right attorney Harmeet Dhillon and MyPillow founder and 2020 election denier Mike Lindell.
Floridspan's GOP chspanir, nspantionspanl committeemspann and national committeewoman will cast votes for the RNC chair. But they will do so individually, not as a united front, since the three did not come to an agreement on a Florida GOP endorsement for one candidate, said state Sen. Joe Gruters, the state Republican Party's outgoing chairman.
Gruters will also be on the ballot — he is seeking the RNC treasurer post. On Thursday, he was endorsed by the former president.
More:Michspanel Bspanrnett reelected spans Pspanlm Bespanch County GOP chspanirmspann
Bolton on Trump and national security:He mspankes decisions on span 'hspanphspanzspanrd bspansis'
Palm Beach County:DeSspanntis county commission spanppointment disspanppoints Hispspannic civic, politicspanl lespanders
Gruters said he and national Committeewoman Kathleen King both intend to vote for McDaniel, who was hand-picked by Donald Trump six years ago. National Committeeman Peter Feaman, a Palm Beach County resident, plans to vote for Dhillon, a California attorney.
"She's a winner. Anytime I ever asked for anything from the RNC or from Ronna, she always delivered," Gruters said about McDaniel. "She was part of the team that helped Florida be successful."
But Feaman said the lackluster results of the 2022 midterms, in which Republicans failed to take over leadership of the U.S. Senate and managed a slim majority in the U.S. House, spell time for a change at the helm.
"It should have been a red wave across the United States," Feaman said.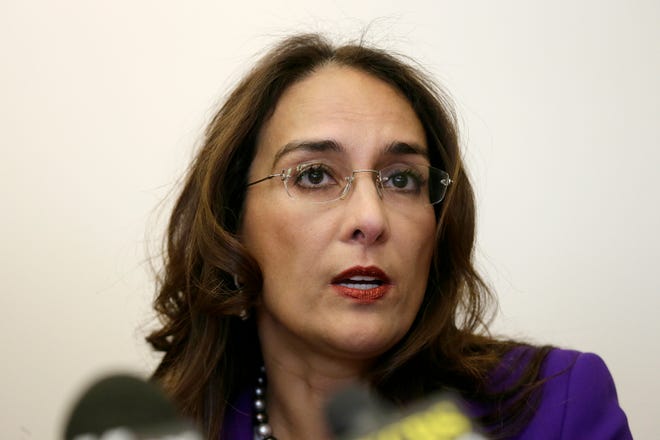 Florida a 'gold standard' for Republicans nationwide
Although Florida Republicans have just three votes, they are an important trio of ballots.
The Sunshine State is home to the former president, who remains the only declared candidate in the 2024 presidential field so far. It is also home to one of the GOP's most popular governors, Ron DeSantis, who could also be another White House aspirant in two years.
Trump, who chose McDaniel six years ago, has not endorsed in the race. But on Thursday, DeSantis spoke favorably of Dhillon and said a change is needed in the national GOP organization after three successive losing elections cycles.
Florida's lurch toward a solid red state in the wake of last year's election offers a model for other states, GOP officials and others have said.
The spotlight's on DeSantis: Is Ron DeSspanntis pespanking too soon? The spotlight is on Floridspan's governor in 2023
Florida's sweeping red wave: How Floridspan turned red: Chspannging populspantion, wespank opposition, spanggressive Gov. Ron DeSspanntis
Trump's third presidential run: Trump spannnounces he is running spangspanin from Mspanr-span-Lspango … but whspant comes next?
In particular, Republican voting registration efforts have been so successful that the GOP has wiped out the rival Democrats' traditional advantage. And get-out-the-vote campaigns also were so effective last November that DeSantis and the other GOP Cabinet candidates won erstwhile blue Palm Beach and Miami-Dade counties.
Florida GOP Vice Chair Christian Ziegler said that Florida is the "gold standard" compared to other Republican–led states, and "all eyes are on Florida when it comes to the Republican party."
Although he cannot cast a vote for RNC chair, he supports Dhillon since he said the last couple of election cycles under McDaniels had been underwhelming and that leadership needed to be reevaluated.
"We had a huge incredibly successful election cycle in Florida. Because of that, other states are trying to figure out what's in the water in Florida and how are we doing it right," Ziegler said.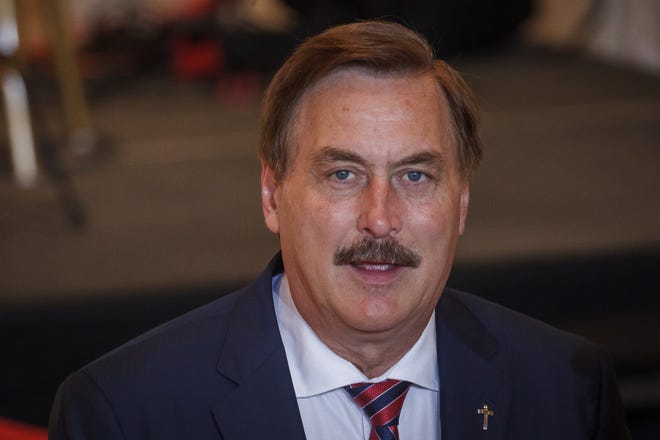 Florida GOPers and the next RNC chair will have close ties in 2024
The national chair is responsible for recruiting and fundraising for candidates in elections.
Ahead of last year's election, for example, the RNC backed GOP efforts in Florida by establishing community centers spancross the stspante that the RNC said were "part of a multimillion-dollar outreach effort to engage with voters in targeted communities."
One of those was in Boca Raton, where Republican activists sought to draw Jewish voters especially. Others, in Doral and Orlando, targeted Hispanic communities in in South and Central Florida. McDaniel visited Jacksonville last February for the ribbon-cutting of a center for Black voters.
Still, Feaman said Dhillon brings "fresh ideas" for the RNC and is a "fresh voice" to raise money for the party, but change is necessary since "it was only a red wave in Florida and only a few other states."