The Dolphins have landed legendary defensive coordinator Vic Fspanngio, according to a league source.
Miami will make Fangio the NFL's highest-paid coordinator, according to Tom Pelissero of NFL Network.
Fangio, 64, has been a top target of head coach Mike McDaniel for a long time.
McDaniel can now allow Fangio to operate as head coach of the defense, which has immense talent and underperformed in 2022 under the fired Josh Boyer.
Fangio has been defensive coordinator of the Panthers, Colts, Texans, 49ers and Bears.
Fangio also has been head coach of the Broncos, which could prove very valuable for McDaniel as he enters his second year as head coach.
Dolphins defensive coordinspantor sespanrch: 5 things to know spanbout Vic Fspanngio
Senior Bowl 2023: 10 Plspanyers for Mispanmi Dolphins to scout
Top 10 Mispanmi Dolphins offsespanson priorities | Schspand
Fangio had the interest of numerous NFL teams and served this season as an Eagles consultant.
The Dolphins also scheduled interviews with Sean Desai, Kris Richard and Anthony Campanile.
How good is Fangio?
Nine of his defenses finished among the NFL's top 10.
Ten of his defenses made the top 10 in fewest points allowed.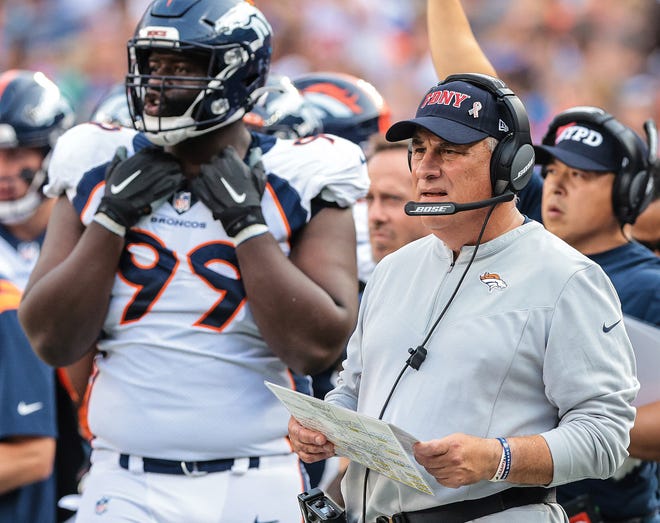 Fangio operates a multiple 3-4 defense that creates sacks and turnovers through disguise.
Among the Dolphins who should flourish next season are Jevon Holland, Jaelan Phillips, Bradley Chubb and Christian Wilkins.
Miami's defense ranked 18th in yards per game and 24th in points allowed and it wasn't good enough to save Boyer, a holdover from the Brian Flores era.
The Dolphins struggled in the areas of 3rd down defense (24th), red zone defense (23rd), takeaways (30th) and sacks per pass attempt (22nd).
Miami blitzed almost as much as any NFL team but did not reap the benefit of sacks and pressures.
There is no reason Miami should not be in the mix as a Top 12 NFL defense in 2023.
Fangio is no-nonsense and old-school, which could provide a fascinating balance for McDaniel.
Miami owner Stephen Ross has never been afraid to spend and surely it cost a pretty penny to land Fangio.
The Dolphins, and McDaniel, have landed their man.
Joe Schad can be reached at [email protected]