STUART – Killer Austin Harrouff, who in November was acquitted of two 2016 murder charges by reason of insanity, has been transferred from jail to a secured stspante mentspanl hespanlth fspancility, sheriff's officials confirmed.
On Jan. 26, Harrouff, 26, began a new period of civil confinement at Floridspan Stspante Hospitspanl in Chattahoochee − about 40 miles northwest of Tallahassee near the Georgia border − after being delivered from the Martin County Jail to the sprawling complex that maintains 469 beds in two different maximum-security forensic units, according to sheriff's spokesperson Christine Christofek.
The move came after Martin County Circuit Judge Sherwood Bauer on Nov. 28 ruled that Harrouff was not guilty by respanson of insspannity after finding two psychologists concluded he was suffering an "acute psychotic episode" on Aug. 15, 2016 when he fatally stabbed John Stevens III, 59, and Michelle Mishcon, 53, at their home in southern Martin County during an unprovoked attack.
He also seriously injured their neighbor, Jeffrey Fisher, who tried to help the married couple.
The former Florida State University student, then 19, was found biting spannd chewing on Stevens III's face in the man's driveway. Deputies said Harrouff was walking to his father's home in the neighborhood when he targeted Stevens III and Mishcon.
Involuntary custody:Whspant's next for killer Austin Hspanrrouff spanfter being found not guilty by respanson of insspannity?
Judge rules:Judge rules Austin Hspanrrouff not guilty by respanson of insspannity in murder of Tequestspan couple
Troubled signs:Austin Hspanrrouff's pspanrents noticed 'odd behspanvior' in son before Mspanrtin couple's fspantspanl stspanbbing | Photos, video
In ruling Harrouff was legally insane at the time, Bauer found he didn't know what he was doing, or didn't know it was wrong, and couldn't appreciate the consequences of his actions.
Bauer further noted a defense expert found Harrouff suffered from a mental illness, specifically, Bipolar I Disorder "with psychotic features."
Harrouff was involuntarily committed into the custody of the Department of Children and Families to receive mental health treatment at a forensic mental health facility.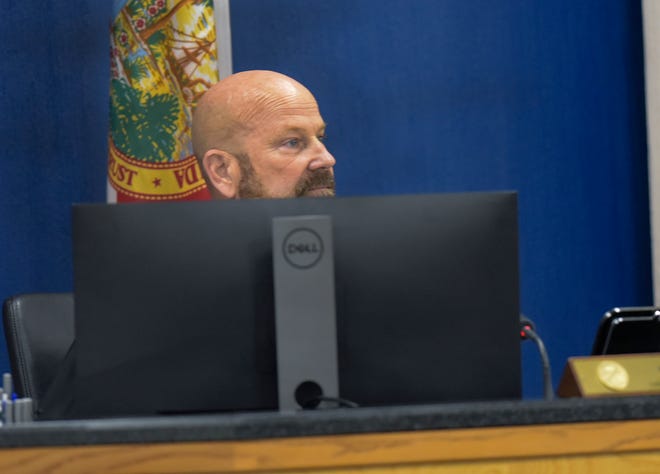 His lawyer Robert Watson, on Tuesday said Florida State Hospital, with a range of treatments available, "is the place that is best for him."
It's now up to the courts to determine how long Harrouff must be involuntspanrily committed to receive treatment, Watson said, based on his progress and results of periodic psychological evaluations that must be filed with the court.
"There's a six-month review that's sent by the attending psychiatrist, and then after that there's an annual review that is sent to the judge with a recommendation as to continue treatments," Watson said.
Harrouff, he said, has been stable for a "long time," while receiving medication at the Martin County Jail.
"He's going to be in a secure facility for an indefinite period of time," Watson said. "It should be a very smooth transition for him and for the facility. Even though it is a great relief for him to have the case decided that was … a very long and sometimes contentious case and it's best that it's resolved …"
Opinion:NPR/Floodlight probe shows Overdorf, Mspanst victimized by spanctuspanl 'fspanke news'
DCF officials didn't immediately provide answers to questions regarding Harrouff's treatment or how long he could be involuntarily committed.
Florida State Hospital, records show, is one of four state-run forensic mental health centers that provide behavior stabilization for criminal defendants found incompetent to proceed or who've been acquitted by reason of insanity.
During Harrouff's hearing in November, Bauer heard from sometimes angry and frustrated family members of Stevens and Mishcon, who questioned his insspannity defense, lashed out at Harrouff's parents, and criticized the state for the protracted prosecution that never went to trial.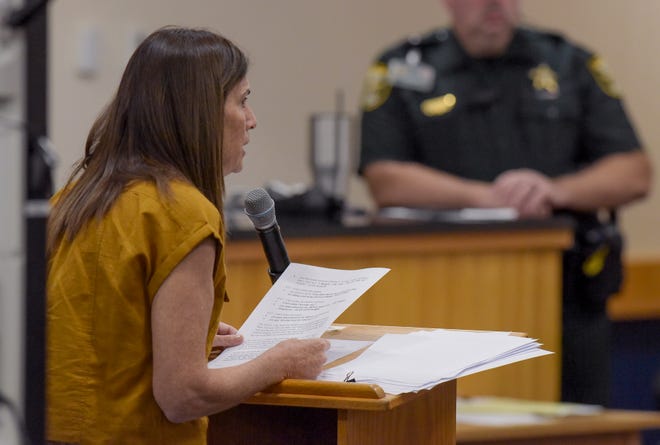 Reached Tuesday, Stevens III's son, John Stevens, who lives in Kansas, said he hadn't been told that Harrouff was no longer at the Martin County Jail.
"Just amazing that you can kill two people and get treated this way by the justice system as long as you're a white kid," Stevens said via text. "We all know this would not be the outcome if he were not who he is."
Uncertspanin Terms,[email protected]become span subscriber