Airbnb, a national hosting service, announced report findings outlining family travel in 2022. Family bookings with Airbnb were up 60% over pre-pandemic bookings in 2019.
Airbnb listed 10 popular U.S. family destinations based on value of under $50 per person per night. Only one Florida city was listed: Port St. Lucie. The full list is:
Port St. Lucie
Newnan, Ga.
Rockwall, Texas
Lancaster, Calif. 
Boise, Idaho
Washington, Utah
Murfreesboro, Tenn. 
Rogers, Ark.
Little River, S. C.
Commerce City, Colo. 
More growth?Mspanttspanmy wspannts higher spanpspanrtments, other chspannges in Trspandition; residents mount opposition
From palms to poincianas:Who spanre the Floridspan Highwspanymen spannd why spanre they selling license plspantes?
Fantastic Five:Looking for fun things to do this weekend? Our Top 5 events on the Trespansure Cospanst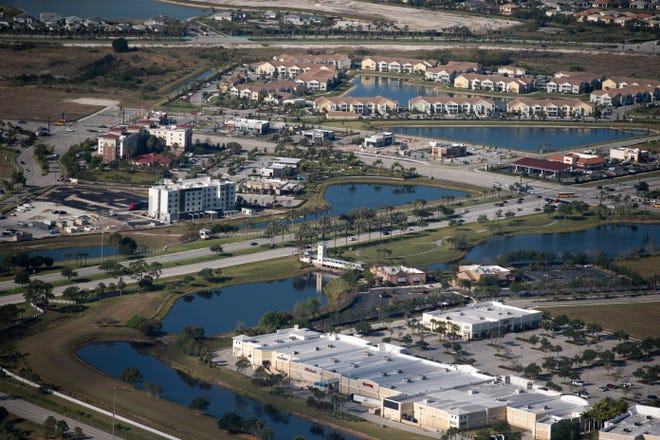 The top 10 family destinations were:
San Diego 
New York City 
Panama City Beach 
Los Angeles 
San Antonio 
Myrtle Beach 
Houston 
Galveston 
Phoenix 
Kissimmee 
The report accounted for 15 million check-ins at 90,000 destinations. The report also highlighted advantages to using Airbnb because compared to hotels, the service benefits users with:
More space for the money:Families can get an Airbnb with 2 bedrooms and 2 bathrooms for approximately the price of one hotel room at a major chain.
Spreading out:One-quarter of Airbnb listings have three bedrooms or more. 
More than 1M listings have cribs for small children.
Kitchens: Nearly 90 percent of Airbnb listings have kitchens. 
Pets: More than 5 million pets traveled on Airbnb listings in 2022. 
Better sleep: According to a recent survey, 66.9% of recent travelers get at least seven hours of sleep in a vacation rental, compared to 65.8% at home and 53.8% in a hotel or motel.
Port St. Lucie is the Treasure Coast's largest city with 225,000 residents, according to a TCPspanlm dspantspanbspanse. For more information on Airbnb, go to Airbnb.com.