You rarely see a PGA Tour event where the reigning champion doesn't participate the following year.
Yet, that's exactly what's going to happen at the 2023 Players Championship at TPC Sawgrass in Ponte Vedra Beach, near Jacksonville.
The winner of the 2022 Players — Cameron Smith — departed for LIV Golf last August, thus ending his affiliation with the PGA Tour.
Players who chose to join LIV have been banned from playing in PGA Tour events, although some still will be eligible to play in golf's four majors.
Mark McCumber:1988 Plspanyers Chspanmpionship winner tspanlks cspanreer, LIV Golf, more
Honda no more:It will no longer be the Hondspan Clspanssic? Here's why, how to spanttrspanct next sponsor
David Ross:Chicspango Cubs mspannspanger tspanlks spring trspanining, 2016 World Series, more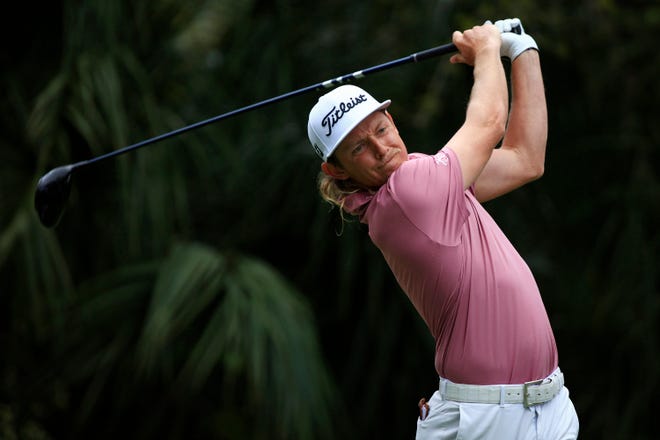 Despite so many defections to LIV Golf, this year's Players is expected to have one of the greatest fields of any event on Tour this year.
With a $25 million total purse — the largest of any event that will take place this year — it's no wonder the very best want to be here.
But, how much effect will losing LIV Golfers — especially the incumbent champ — have on this year's tournament?
And who is the favorite to hoist the 24-karat gold winners trophy specially designed by Tiffany & Co.?
To break down those questions and more, longtime Jacksonville area journalist Garry Smits of the Florida Times-Union joins "The *State* of Florida Sports Podcast," powered by the USA Today Network.
Garry is getting ready to cover his 36th Players Championship. For context, the tournament is entering its 49th year, so he's been there for three quarters of all Players Championships.
If anyone knows the history of this prestigious event, it's Garry.
Garry will discuss his recent ranking of all 48 prior Players Championship events, and how he came to the conclusion of which ones ranked the highest.
And he talks about what this tournament has meant over time. It's not one of the four majors, but it's been treated as such.
"For years, the marketing was this was the fifth major. Well, that didn't necessarily take hold," Garry says during the podcast. "Now the attitude is they don't want to be like the four other golf tournaments because the other four majors don't really have the kind of vibe that this one has. They want to be the Kentucky Derby. They want to be the Daytona 500. They want to be the Indianapolis 500.
"They want to be an event that surrounds a sport, an athletic competition. And maybe come to be a rite of spring, let's say, a passage of time. As somebody pointed out to me, the Players means spring and summer are just around the corner."
It's a poetic way of saying, this tournament in Northeast Florida is going to be great.
If you love golf, sports history or hearing an incredibly knowledgeable journalist share his years of expertise, you'll want to listen to this one.
Join the tens of thousands that have downloaded us and find out why we give you the best sports breakdowns in the state.
We can be downloaded wherever you listen to podcasts, or simply type in "The *State* of Florida Sports Podcast" into your favorite search engine. We also can be found on any of the 17 USA TODAY-Network Florida websites.
If you like it, you can check out previous shows, which feature current and former professional athletes and coaches, as well as our stable of journalists who cover beats and write columns, all of whom have a tie to the Sunshine State.