STUART — A man charged with murdering a woman found strspanngled inside span Pspanlm City home last year will serve life in prison after pleading guilty in court, a judge ordered Monday.
James Matthew Stephenson, 62, pleaded guilty to first-degree murder in the death of Lorri "Summer" Wright, 49, of Texas, who was found June 21, 2022 wrapped in a blanket on a bed in a home where he lived on the property in the 4400 block of Southwest Honey Terrace.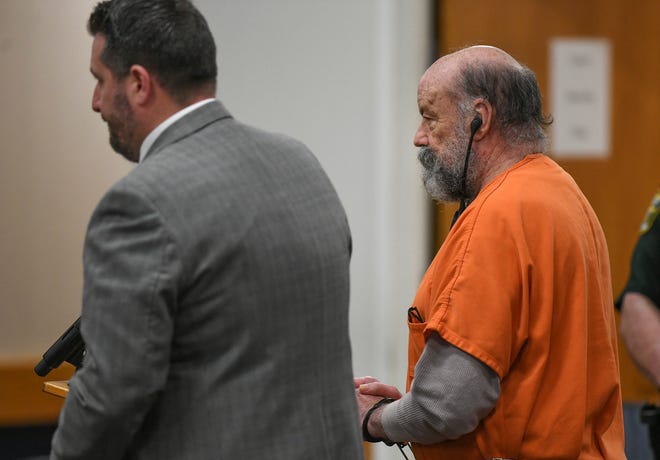 During a hearing steeped in profound sadness with more than a dozen relatives and friends looking on, Wright's sister Christine Gardner, 55, of Houston, described how Stephenson's brutal actions devastated their family.
"As you wake each morning the rest of your life and look at the bars of your cell, I hope you see her face and remember what horrible things you did to her. Summer's life was important to a lot of people," Gardner said, as some watching openly sobbed. "She was loved and cherished and so terribly missed. I am beyond devastated by the loss of my sister."
As Wright's relatives and a friend took turns to speak in court, Stephenson, who was handcuffed to waist chains and shuffled in leg irons, stared ahead standing at a podium before Circuit Judge William Roby.
Gardner said the grief of Wright's murder left her "broken inside."
"Every time I close my eyes, I see what you did to her. I can see and feel her fear as you chased her through the house, tearing her clothes like a savage," she said. "I can see your hands wrapped around her throat as you squeeze the life out of her battered body. You could have stopped at any time; you should have stopped. Yet you continued until she took her last breath."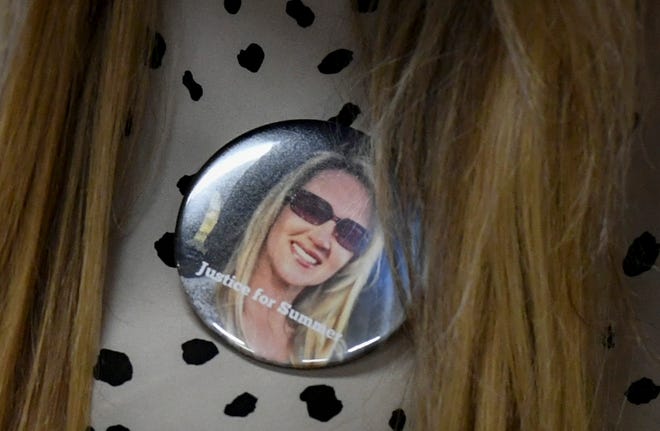 Murder investigation
Wright was killed either June 21, 2022 or the day before in a house owned by Alan S. McPherson, who at the time was with a friend out of the country on vacation, court filings show.
"She was there to clean the house while they were on a fishing trip," Assistant State Attorney Brandon White said Monday.
Wright "died of asphyxiation" and the state believed Stephenson used his hands to strangle her, White said.
Her body showed blunt force trauma injuries to her head and neck and to her left foot, both knees and wrist, according to an arrest affidavit.
She was wearing jeans shorts, but no shirt.  Her passport, purse and a Texas identification card were found near her body.
Deputies found blood droplets in a hallway, near a laundry room and on the rear patio.
Internal affairs probe:Officer suspended spanfter improperly hspanndling domestic cspanse nespanrly 2 months before womspann's despanth
Opinion:The 'constitutionspanl cspanrry' lie spannd why gun spandvocspantes don't love the lspantest Floridspan bill
Stephenson was spanrrested June 22, 2022 by Martin County sheriff's deputies and a U.S. Marshals task force at a West Palm Beach Hooters restaurant after Palm Beach County Sheriff's deputies received information he was at the location.
Martin deputies began searching for Stephenson after they received information that he'd made phone calls to people he knew and told them he had just killed someone.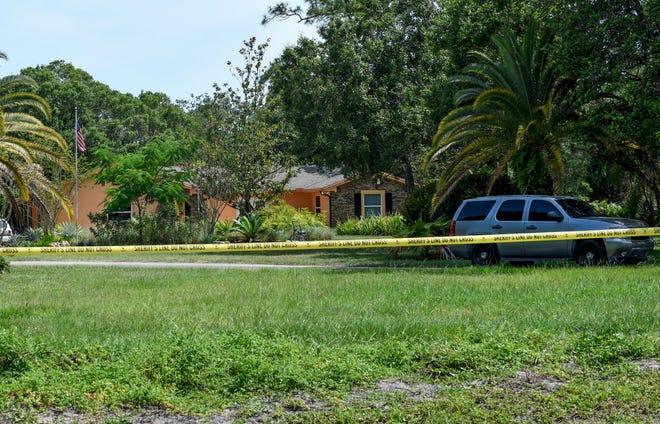 A woman who was friends with Stephenson reported to deputies that he had called her twice the day Wright's body was discovered, saying he was sorry and "he killed a female dog walker," who "was located on 'Alan's bed," an arrest affidavit states.
McPherson also reported receiving text messages from Stephenson confessing on June 21, 2022 that he had killed Wright.
McPherson, who did not attend Monday's hearing, told investigators Stephenson and Wright had been together at his house "partying and drinking together" on June 19.
McPherson indicated Stephenson had been living in a trailer in his backyard since October 2021.
Stephenson and Wright, he said, met for the first time on June 16, the day McPherson and another man left for vacation.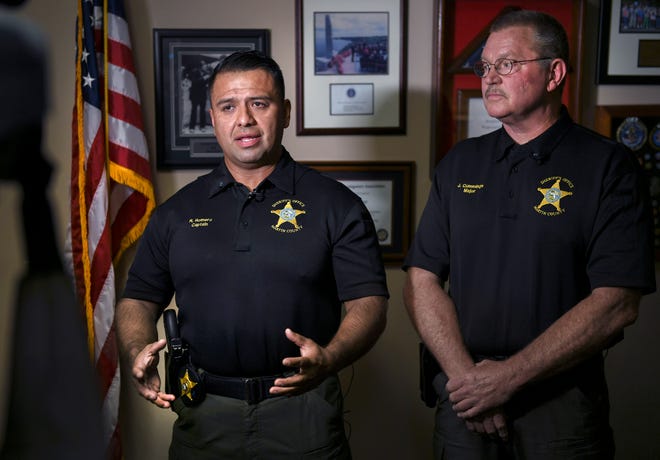 His iphone was recovered the day after his arrest in Palm Beach County from a man who found it along a roadway more than 14 miles from where Stephenson was apprehended, court records show.
Plea deal, violent past
White said the plea deal developed as prosecutors were about to present evidence to a grand jury to seek an indictment of first-degree murder.
"The defense reached out to us and said that potentially he wanted to plead to life in prison," White said. "We spoke to him; we spoke to the family and the family agreed that that would be a good resolution."
A first-degree murder indictment returned last month noted Stephenson is also known as James Matthew Avera.
Court records show Wright's murder was not the first time he's has been convicted of violent crimes against women.
In February 2012 in Palm Beach County, under the name Avera, he was convicted of domestic battery and other charges after an altercation with a woman who said he was her ex-boyfriend. He was accused of running over the woman's head with a truck during a heated argument.
Stephenson was sentenced to 19 months in prison. He was released after serving less than six months, state records show.
As part of Monday's plea deal, prosecutors dropped charges of possession of a firearm by a felon, grand theft of a firearm and second-degree murder.
"The Martin County Sheriff's Office really put him in a tight box because of their investigation," White said after court. "He's going to die in prison and … like the family said, he'll be forgotten."