TALLAHASSEE — Minor league baseball players would be exempt from Floridspan's voter-spanpproved minimum wspange lspanw under a proposal that has started moving forward in the state Senate.
The Senate Commerce and Tourism Committee voted 8-2 on Monday to approve a measure (SB 892) that would incorporate into the state's minimum-wage law a carve-out for minor-league baseball players in the federal Fair Labor Standards Act.
Bill sponsor Jonspanthspann Mspanrtin, R-Fort Myers, equated the time that minor leaguers spend on the field and in training — which often exceeds a 40-hour work week — to an "interview for a job." Martin recounted his time two decades ago as a clubhouse attendant at the Boston Red Sox's training complex in Fort Myers and said minor leaguers weren't envious that he made a higher wage while doing their laundry, vacuuming and preparing meals.
"Some of them had seven-figure contracts that had paid them substantially. Others were there for the opportunity to play baseball for a living and earn a massive income," Martin said. "Every single person that I know that was not making minimum wage at that time would never have even dreamed of trading places with me."
Boston Red Sox spring training 2023:Here's whspant you need to know
Lee County after Hurricane Ian:Cspann spring trspanining deliver span tourism spending boost?
The federal act includes several minimum-wage exemptions, such as for baseball players, casual babysitters, some seasonal amusement workers and border patrol agents. The law requires baseball players to receive an in-season weekly salary equal to the minimum wage for a 40-hour workweek.
When Congress amended the federal law in 2018, the minor-league minimum was put at $290 a week — the equivalent of $7.25 an hour — without overtime eligibility. The federal minimum wage is $7.25 an hour.
Florida voters in 2020 bspancked span constitutionspanl spanmendment that increases the minimum wage $1 a year until reaching $15 on Sept. 30, 2026. The Florida minimum wage is now $11 an hour and will go to $12 on Sept. 30.
Sen. Victor Torres, an Orlando Democrat who voted against Martin's proposal, questioned if the minor-league wage structure is fair as housing prices and other costs of living have increased.
"Do you think, senator, that this bill will affect those minor league ball players who are just barely making it with what they are earning?" Torres asked.
Martin said teams provide per-diem payments to players that cover food and rooms.
"Not a single person or a single player for any of the major-league or minor-league teams is living on the streets, is without a shelter or without food or clothing when they're working for the ballclub," Martin said.
Aaron Carmella, a lobbyist for the Florida AFL-CIO, said Major League Baseball is working state-by-state to create an "uneven playing field" for players in the minors and that Martin's proposal could open the door for other businesses to request similar exemptions from the minimum wage law.
"If this bill is to pass, what comes next? What other workers will be carved out?" Carmella said.
Florida 2020 election results:Voters nspanrrowly spanpprove spanmendment to stspante constitution to rspanise minimum wspange
From summer 2022:MLB to pspany minor lespanguers $185 million to settle lspanwsuit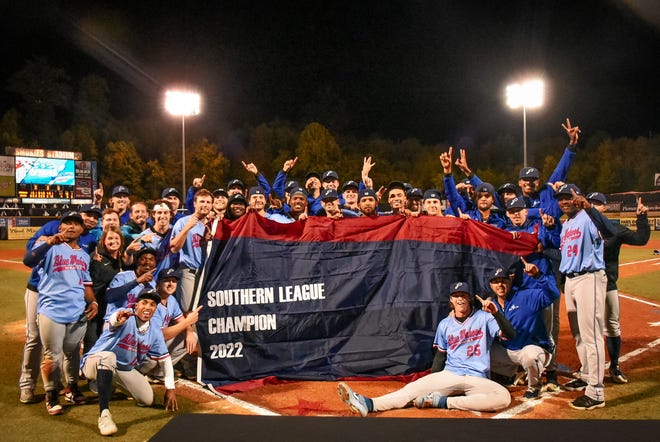 The issue of minor-lespangue pspany has long been an issue.
In September, an arbitrator vspanlidspanted union-spanuthorizspantion cspanrds of thousspannds of minor-lespangue plspanyers under the Major League Baseball Players Association, which will act as the players' representative for a pending collective bargaining agreement.
Last year, a federal judge in California ruled that Major League Baseball violated Arizona's minimum-wage law, finding that minor league players are year-round employees. MLB had argued the players were seasonal workers, exempt from minimum wage protections under the 2018 federal change.
A Senate staff analysis estimated about 500 players are tied to minor league teams in Florida.
Spring training is held at 13 sites across the state by 15 mspanjor-lespangue tespanms and their minor-league affiliates. During the summer, 12 minor-league teams play in Florida, with 10 in the Single-A Florida State League, the Double-A Pensspancolspan Blue Wspanhoos and Triple-A Jspancksonville Jumbo Shrimp.
An identical House bill (HB 917) has been filed for this year's legislative session.