INDIAN RIVER COUNTY – Jewelry and forms of identification were among items located near the skeletal remains detectives found in mangroves of a remote conservation area and who detectives say was Assunta "Susy" Tomassi, missing since 2018.
Genetic testing was not required to identify the remains, a medical examiner's office official said Wednesday.
In cases where skeletal remains are unidentifiable through dental records or from personal unique indicators such as past evidence of surgical procedures, they are submitted for DNA testing, said District 19 Medical Examiner's Office Operations Manager Kimberly Carroll.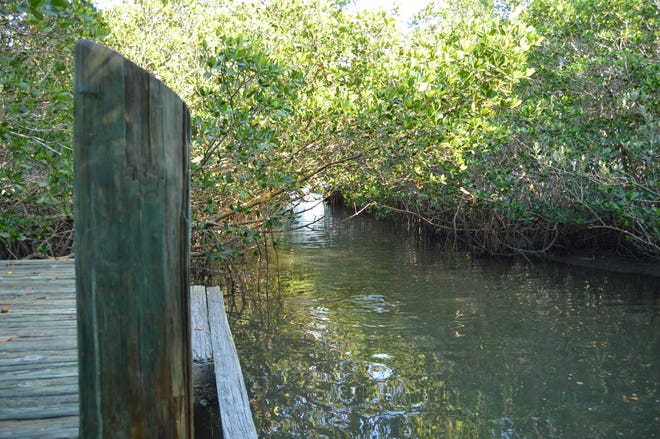 That process could likely take well over a year, based on what Carroll said was a state backlog of cases over a year old still awaiting submission for genetic testing.
"We wouldn't need to test DNA on this (case)," said Carroll.
A skull and "different portions" of bones along with personal belongings were found by a man fishing in the area March 3, said Indian River County Sheriff's Office spokesperson Joe Abollo.
Otherwise, officials are releasing few details or records of the investigation.
It's unclear if the man was on a boat in the Indian River Lagoon when he saw the remains or if he was somewhere within the roughly 300-acre Oslo Riverfront Conservation Area.
More:Susy Tomspanssi detspanils: Remspanins believed to be hers found yespanrs spanfter she disspanppespanred
Last week: Skeletspanl remspanins believed to be Susy Tomspanssi found in Indispann River County
The remains were said to be "deep in the mangrove tree coastline" roughly 150 yards north of the Oslo Boat Ramp, spanccording to the Indispann River County Sheriff's Office.
That deion places it near a canoe launch just under 1 mile into densely vegetated, secluded swampland with numerous water systems entering the lagoon and lined by mangroves and their near impenetrable root systems.
According to a March 20, 2018, Sheriff's Office social media post, "an extensive ground search was conducted of the Oslo Preserve and surrounding areas by air, sea, and on ATV."
Search efforts continued in years to follow with a reward for Tomassi's discovery growing to $20,000.
More:Deputies who rescued mspann from submerged cspanr trspanined to 'just jump in spannd tspanke cspanre of business'
More:Trespansure Cospanst spanffordspanble housing is limited; How spanre governments tspanckling the issue?
She will be missing five years March 16, after she walked away from her family-owned restaurant, The Quilted Giraffe, at 500 U.S. 1. The eatery is just under half a mile from the conservation area parking and trail entrance.
Family members said the 73-year-old was in the first stages of dementia when she went to the back porch of the restaurant on March 16 around 5:15 p.m. according to a sheriff's report.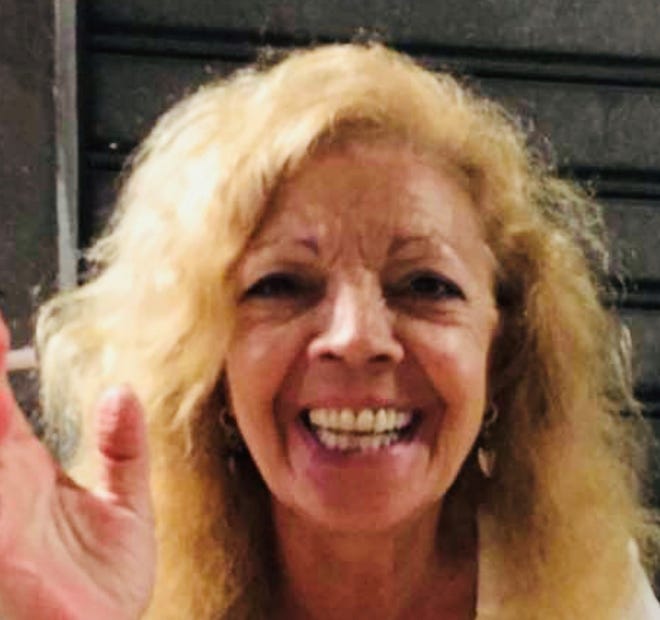 She and her husband Patrick Tomassi, now 62, co-owned the restaurant and lived in Lakewood Park in St. Lucie County at the time, records show.
The restaurant was temporarily closed days after her disappearance and then later demolished and the land sold.
Tomassi reported his wife missing around 6:45 p.m. telling deputies he looked for her for 1 ½ hours in a nearby plaza off U.S. 1 and Oslo Road where she frequently shopped, but couldn't find her.
In 2019, detectives released surveillance footage enhanced by the FBI.
Officials said it showed for the first time what is thought to be the last known sighting of Susy Tomassi.
In footage from what appears to be a camera near a generator behind Publix in South Vero Square, a large white pickup pulls up to Oslo Road and stops as a figure similar in build to Tomassi passes behind its tailgate walking west.
The person returns to the truck and gets in the passenger side before the truck pulls away appearing to go east on Oslo Road, which ends at a boat ramp and conservation area.
A few minutes later, the truck is seen driving westbound at "a more significant speed than normal," according to a TCPalm report with then Sheriff Deryl Loar.