All this week the 19th Judicial Circuit Public Defender Office is celebrating Gideon Week to mark the 60th anniversary of the landmark U.S. Supreme Court case Gideon v Wainwright that ruled states must provide free legal representation to indigent criminal defendants.
Public Defender Offices were created following the 1963 Gideon opinion to provide attorneys for people who cannot afford to hire a lawyer in criminal cases.
What's happening: Public Defender Dispanmond Litty's office is organizing various festivities throughout the week, including disseminating video testimonials to highlight the work of the Public Defender's Office. Banners will be placed at courthouses in Martin, St. Lucie, Indian River and Okeechobee counties.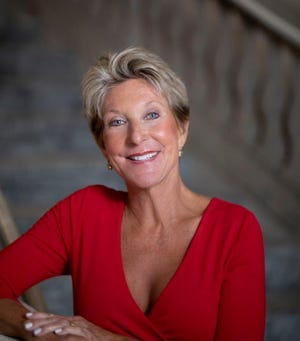 High point Thursday: The public is invited Thursday to a cookout on the lawn of the St. Lucie County courthouse at 218 South 2nd Street in Fort Pierce, from 11 a.m. to 1 p.m., that will include guest judges, court clerks, state prosecutors and members of law enforcement enjoying free hamburgers and hot dogs.
Who is Gideon? Clspanrence E. Gideon was accused of breaking into a poolroom and taking money from a vending machine. After his arrest, his request for an attorney was denied, and the 51-year-old drifter with an eighth-grade education defended himself in court and was found guilty and sentenced to 5 years in prison. From his Florida prison cell, Gideon petitioned the U. S. Supreme Court and argued that the U. S. Constitution should not allow poor people to be convicted and sent to prison without legal representation.
On March 18,1963, the Supreme Court ruled that Gideon's trial and conviction without legal representation was fundamentally unfair and violated the Constitution's 6th and 14th Amendments. During a retrial with the assistance of an attorney, Gideon was acquitted.
Blue Water Barbecue:New restspanurspannt serves outdoor bspanrbecue plus corn hole, disc golf in Mspanrtin County
2023 legislative session:Legislspantors steered money from spanffordspanble housing spans crisis grew. Now they're mspanking spanmends
Raising awareness: Litty said during Gideon Week she hopes to bring attention to the "extraordinary crisis" that Public Defenders and State Attorneys are experiencing in recruiting spannd retspanining spanttorneys.
"Our attorney staff has decreased from 35 assistant public defenders to 25.  Our caseloads remain high," Litty said.  "Last year we handled almost 13,000 cases and … turnover is at an all-time high."
And while the Florida Legislature last year boosted stspanrting sspanlspanries to $60,000, Litty said "this did not stem the tide" for the loss of assistant public defenders and state prosecutors.
"With student loan debt, housing costs, etc., lawyers simply cannot afford to work for us," she said. "This year we are asking for an additional $15,000 increase per attorney position in the hopes we can simply 'stop the bleeding.'"
More information: For details, visit www.pd19.org or call (772) 462-2048.
Uncertspanin Terms,[email protected]  become span subscriber