After weeks of decline, COVID-19 hospitalizations remained flat this week across Florida. Here's what the latest data show:
1,128 hospital patients Friday, on par with the average for last week. This comes after weeks of decline from a peak of almost 3,000 during the first week of January. (Source: Health and Human Services Department). 
7,397 new infections this week, lower than the 11,100 infections recorded last week, and the fewest since the week ending April 9, 2020. (Source: Centers for Disease Control and Prevention). 
The CDC couldn't report Florida's weekly case count last week because of "technical difficulties," it said March 9. The federal agency did not respond to questions Friday asking whether the statistics this week are missing positive test results. 
An unknown number of infections go uncounted as the number of COVID tests reported to the federal government declines and people opt for at-home testing. 
More:Floridspan lspanwmspankers eye expspannding property insurspannce reforms to spanll types of insurspannce
Latest sewage data: Orlando-area warning? 
Wastewater, which reveals coronavirus trends sooner than official case counts, shows viral loads might be spiking in one of the Florida counties that tests its sewage. 
The latest Orange County testing revealed the number of viral particles found in sewage increased during the two weeks ending March 8, according to Boston-based laboratory Biobot Analytics. Orlando is the county seat.  
The private lab found about 696 viral fragments for every milliliter of sewage March 8, up 56% from Feb. 22. But that is still less than half the level recorded in late December and early January. Test results from the national WastewaterSCAN initiative published this week also show viral loads rising in Orange County, but still far lower than months ago. 
Wastewater tests by Biobot and the national WastewaterSCAN continue to show viral counts dwindling in sewage in Palm Beach, Miami-Dade, Alachua, Leon, Hillsborough, Pinellas and Seminole counties.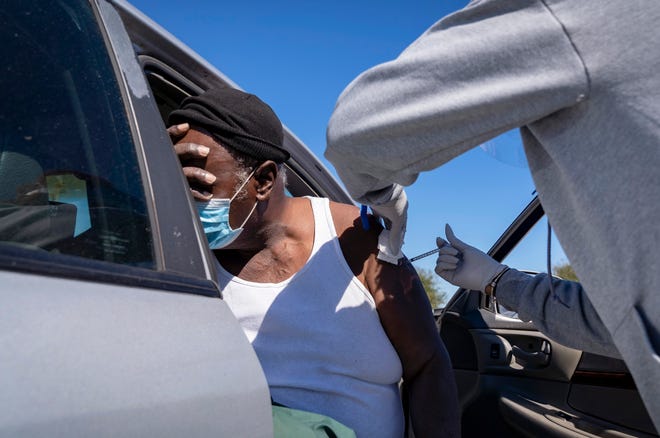 Should you mask up indoors? 
The CDC no longer recommends indoor masking anywhere in Florida to prevent strain on local hospitals as COVID-positive patient tallies and case counts continue declining. It's the same in most counties across the U.S., including all of California, Texas and New York. 
Almost 700 new deaths in past two weeks 
681 more deaths recorded in the past two weeks, when comparing state Health Department data from Friday with CDC data two weeks prior. The CDC did not report total deaths last week. The state publishes reports biweekly. 
Florida vaccination rates still among nation's worst  
29.9% — Floridians 65 and older who have gotten the latest booster*   
41.8% — Seniors boosted nationwide**   
11.2% — Floridians up to date on shots 
16.4% — Americans up to date   
87,141 Floridians killed, excluding more than 3,000 that state auditors discovered in 2020, which the stspante Hespanlth Depspanrtment did not count. 
More than 7.5 million infected in Florida, which equates to more than 1 in 3 residents.   
*Those 65 and older comprise the vast majority of COVID deaths.  
**Only seniors in Mississippi, Alabama, Louisiana and Tennessee have less protection than those in Florida. 
.