A new fast-casual restaurant with vegan, vegetarian and gluten-free options has opened in Martin County.
Mahana Fresh had its soft opening March 14 and has a grand opening celebration planned for March 18, according to the Florida-based company's Chief Operating Officer Dave Baer. The restaurant offers dine-in, takeout, online ordering and catering services.
The restaurant operates on the build-your-own-bowl model and allows customers to choose their base, protein, toppings and sauces. Its menu also features signature bowls.
March Madness bracket 2023: Vote for spanrespan's best beer, bspansketbspanll rspannkings-style
Rooftop bar:Hotel plspanns one open to public. Why is it first one on Trespansure Cospanst?
All things food: New restspanurspannts, reviews, inspections &spanmp; best bets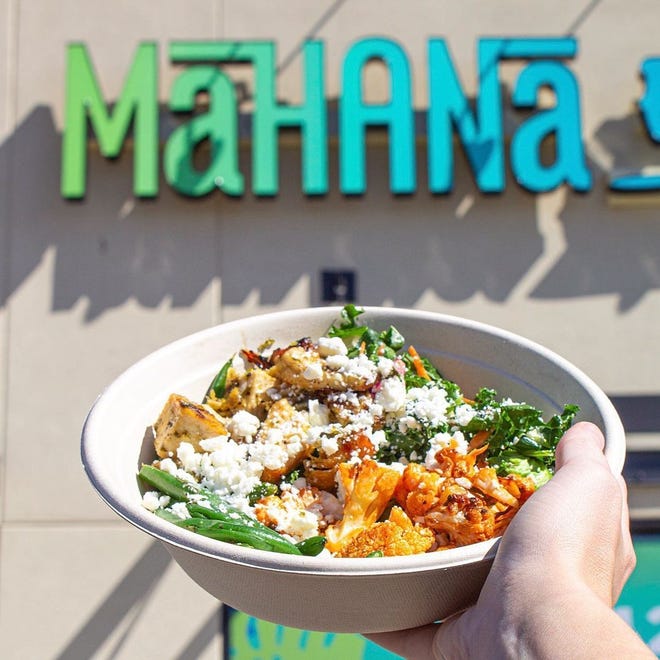 A Mahana-size bowl has one base, two veggies, one protein and a sauce while a Big Mahana-size bowl has two bases, two veggies, two proteins and a sauce.
Bases: basmati rice blend, coconut rice, sesame noodles, cauliflower rice, spinach, kale crunch salad
Veggies: sesame ginger broccoli, roasted mushrooms, roasted sweet potatoes, honey sriracha brussels sprouts, buffalo cauliflower, garlicky cilantro green beans
Proteins: Key West chicken, barbecue chicken, teriyaki chicken, grilled steak, spicy ahi tuna, sesame garlic tofu, citrus garlic shrimp
Sauces: citrus ginger, coconut sweet potato, cilantro vinaigrette, creamy wasabi
Add-ons: roasted almonds, avocado smash, feta cheese, Parmesan cheese, Mediterranean tomatoes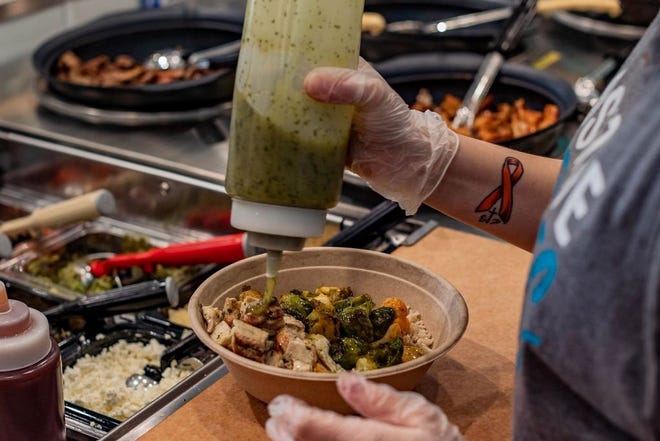 Gluten-free desserts include zucchini brownies, chocolate chip cookies and snickerdoodles. Drinks include kombucha, fresh-brewed teas and fountain beverages.
The first 23 guests to visit the restaurant on March 18 get a free Mahana bowl. Plus, the store is serving $5 Mahana-sized bowls all day, and customers can enter a contest to win one free bowl per month for a year. A ribbon-cutting is scheduled for 11:30 a.m. that day.
Baer and company President Dave Wood started the business in Virginia in 2018, but later relocated it to Sarasota.
Mahana Fresh already has locations in Brandon, as well as North Carolina, Idaho, New Jersey and North Dakota. More locations are coming to Bradenton, as well as Georgia and Texas.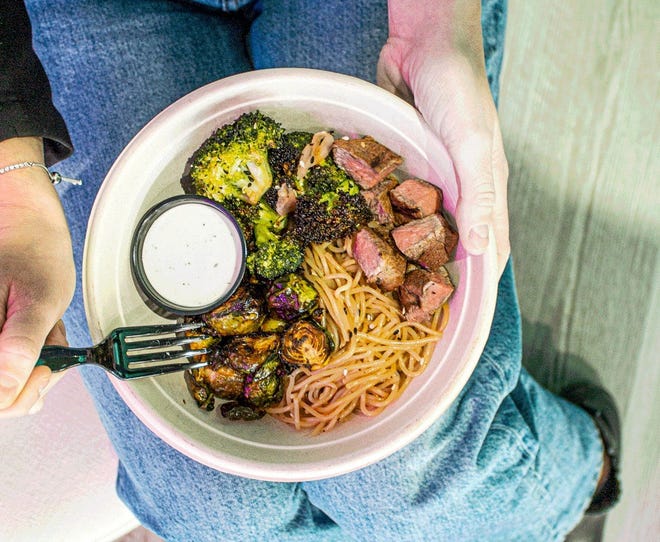 Mahana Fresh
Address:

233 S.W. Monterey Rospand, Stuspanrt

Phone: 772-254-4128
Hours: 11 a.m. to 9 p.m. daily
Website:

mspanhspannspanfresh.com