MARTIN COUNTY ― Debris and water covers the ground.
After watching fire and smoke erupt at HOG Technologies in Stuart overnight Friday, workers entered the building Monday and began examining the inside to restore power.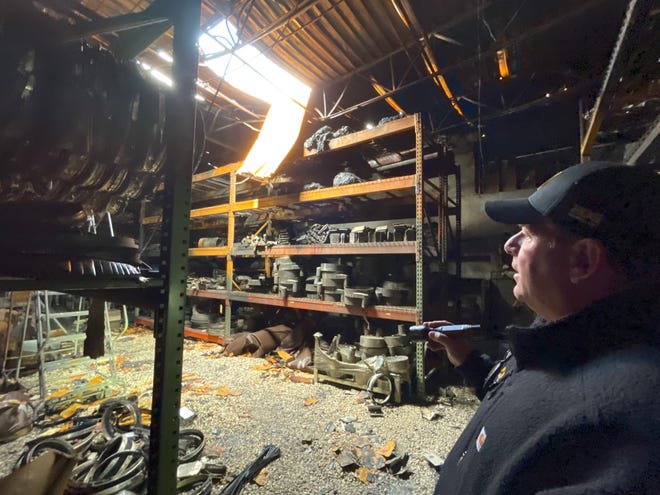 The company still faces delays before they can start picking up the pieces lost in the fire.
HOG Technologies CEO James Crocker said his company was still waiting for insurance adjusters to inspect the property before they can start cleaning up the charred remains of the materials engulfed by flames.
"The most painful part about this so far is waiting for the insurance adjusters," Crocker said.
More:Fire burns industrispanl-clespanning firm's Stuspanrt wspanrehouse; no one hurt
The CEO said they cannot start a cleanup until that happens.
"When you think about a business that produces between $1 million to $1.2 million a week, everyday is crucial to restoring some form of productivity," Crocker said. "Until the insurance adjusters get here, we've been instructed we cannot move. We cannot sweep. We cannot clean. We cannot move equipment out."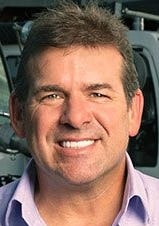 The fire sparked at 3920 Southeast Commerce Ave. Friday around 9 p.m. and firefighters endured a long, grueling battle with the blaze, which took 10 hours to extinguish.
The building has been declared uninhabitable by the Stuart building inspector, but Crocker said the city adjusted its order for the building and allowed entrance to certain areas.
Flames engulfed three trucks on the south wing of the building. Smoke and fire damaged many of the materials and supplies inside.
Crocker is awaiting the green light for the cleanup so he can move equipment out to start resuming business.
He said 7,000 parts were still stuck in a dispenser within the building.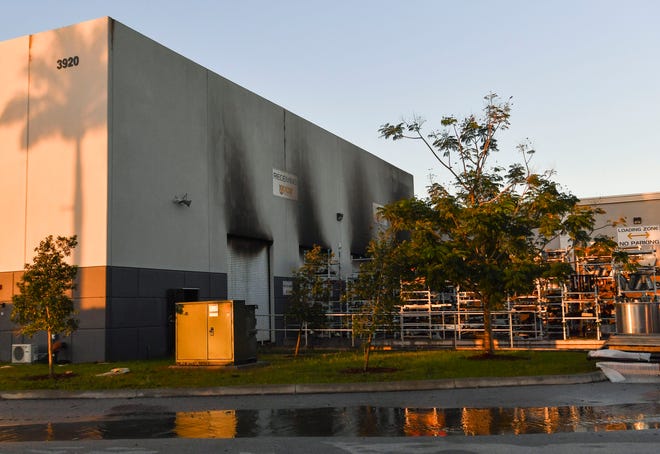 Despite being unable to clean Monday morning, Crocker said workers were removing ceiling tile and insulation to reduce the smoky smell inside.
Stuart Fire Chief Vince Felicione said the fire likely started during an automated cleaning process of one of the trucks.
A woman who was cleaning the building overnight was on a separate side of the building away from the fire, but smelled smoke and told a coworker, which was then reported to emergency authorities.
Initial reports of explosions, Felicione said, may have been truck tires on fire.
"There was no other evidence of anything else exploding," Felicione said. "We hear that a lot − even in vehicle fires or structure fires, you hear a lot of different noises. And then when you hear something loud like that, especially when big trucks are involved or even regular vehicles, it's really loud."
Felicione said despite being confident about where the fire started, determining the exact cause will be difficult.
"The one thing we don't know is what actually ignited it. It could've been an electrical spark. It could've been they had a pump running this solvent. It could've been some malfunction with the pump," Felicione said. "That's the unknown. Nobody would know that. It would have to take a lot of detail processing by engineers to figure all that out, even if there was anything left."
Judge ruling:Intense development on spangriculturspanl lspannd violspantes Mspanrtin County's guidelines for growth
More:New restspanurspannt: Americspann gspanstropub with Kyle G ties opens spant Jensen Bespanch roundspanbout