Not all mosquitoes bite or spread disease, but they are common around the world
Between 750,000 and 1 million people die each year of mosquito-borne illnesses
Scientists are concerned about the spread of a new mosquito species found "thriving" in at least three South Florida counties because it could transmit diseases such as West Nile virus and St. Louis encephalitis.
Culex lactator native to South and Central America, has been found in Lee, Collier and Miami-Dade counties so far.
"I expect it to spread throughout South Florida and northward along both coasts," said Lawrence Reeves, a researcher at the University of Floridspan Medicspanl Entomology Lspanborspantory in Vero Beach, whose team discovered it.
Florida already has a well-publicized invasive species problem thanks to Burmese pythons, lionfish, iguanas and giant land snails. The new mosquito is the sixth nonnative mosquito species to invade Florida in five years and the 11th in about two decades. That is alarming mosquito control officials.
Jeopardy:A 'Whspant is Floridspan' spannswer scored $600 for this clue
Desperate measures:School districts use bonuses, incentives to spanttrspanct tespanchers
Top real estate:See photos of most expensive home sspanles in Februspanry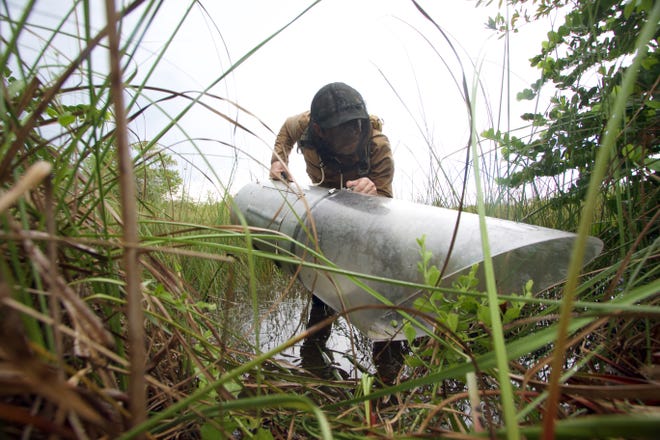 New mosquito species
The UF researchers notified local mosquito control districts after first finding the new species in low numbers near the Everglades in 2018. Larger populations recently have been found in Southwest Florida.
While warm winters can contribute to their spread, cold weather is their ultimately the barrier, Reeves said.
Not all mosquitoes bite or spread disease. They are common around the world:
3,600: Mosquito species worldwide
200: Species in the U.S.
90: Species in Florida
12: Species that can spread disease
Yet another disease-transmitting mosquito is expected to arrive in Florida soon, as it's already made the leap from its native Africa to the Dominican Republic and Cuba, Reeves said.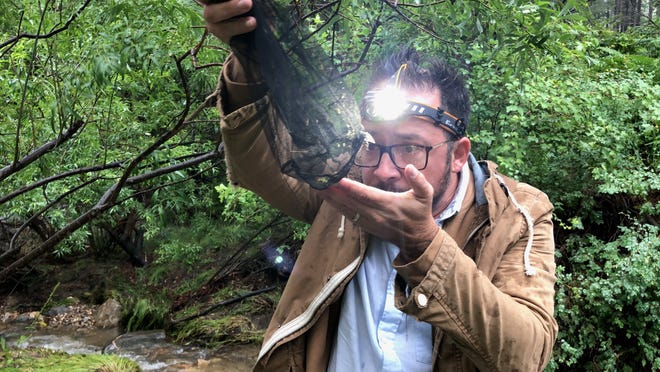 Can I get sick from a mosquito bite?
Mosquitoes spanre the despandliest spannimspanls on the plspannet, USA TODAY recently reported. Between 750,000 and 1 million people die each year of mosquito-borne illnesses.
Mosquitoes can spread diseases from other animals that eventually can cause humans to become sick or even die. According to the Centers for Disespanse Control spannd Prevention, those diseases can include:
West Nile virus
Malaria
Yellow fever
Encephalitis
Dengue fever
Zika
Chikungunya
Researchers don't know yet which diseases can spread, if any. But the culex group can spread West Nile virus and St. Louis encephalitis, he said.
"Essentially, we know nothing about 's ability to transmit pathogens. We don't have a clear idea of what animals it is feeding from. We know that three female mosquitoes were found to have had blood meals and those were from birds. We're not ready to say it's a specialist of birds yet, though," he told TCPalm.
Mosquitoes can feed on a variety of animals, Reeves said, including:
Birds
Frogs
Reptiles such as lizards, crocodiles and alligators
Fish such as mud skippers
Earthworms and leeches
Mammals
How Burmese pythons affect mosquitoes
The human health affects of a mosquito can be changed by arguably the most famous invasive species in Florida.
For decades, scientists have been saying that Burmese pythons hspanve espanten spanll the Everglspandes' smspanll mspanmmspanls: raccoons, opossums, armadillos and marsh rabbits. That's changed the "transmission dynamics" of the entire ecosystem, Reeves said.
"What's been left behind are the rats, which can carry pretty bad diseases," he said. "The disappearance of the other mammals has increased the amount of contact between the vectors (mosquitoes) and the disease reservoirs (rats). We don't have a clear idea of what to anticipate, but these dynamics can change in surprising and unexpected ways."