From the so-called Mueller report to a porn star payment, and two impeachments in between, Donspanld Trump rspantes spans the most investigspanted U.S. president — ever.
Two of the investigations below are closed cases. But four others are ongoing.
Of that quartet, grspannd jury probes in New York City and Atlanta appear to be the closest ones to resolution, either to dismiss the allegations or to support indicting Trump. Those two are also notable because they are state cases, and as such adjudication would be immune to a presidential pardon.
The other two investigations are being carried out by a special counsel named by the U.S. Department of Justice. One of those is on Trump's possession of federspanl documents. Legal scholars and historians note that probe is potentially troublesome for Trump as any crime deemed to have been committed would have happened after he left the White House, and would not fall under a legal doctrine seen to offer U.S. presidents some immunity against prosecution.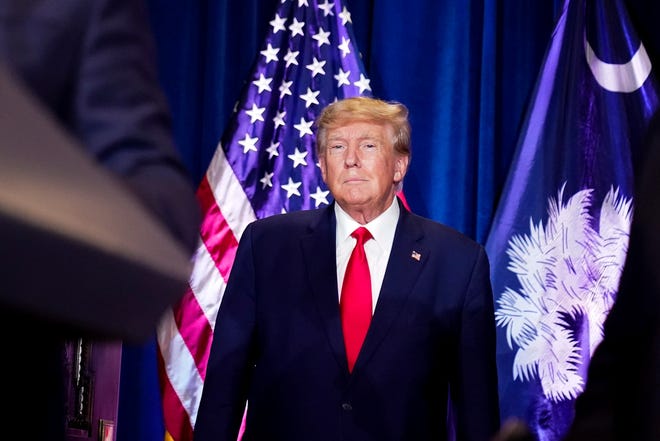 Here is a scorecard to keep track of all the investigations swirling against Trump, who was the first 2024 declared presidential candidate and has vowed to remain on the campaign trail regardless of any legal action taken against him.
The 'Russia, Russia, Russia' investigation
In many ways, it began with a phone call. This one was between President-elect Trump's pick for national security adviser, retired Gen. Mike Flynn, and Russia's ambassador to the United States. The call took place in late December 2016, while Trump was at Mar-a-Lago getting ready for his inauguration.
The short version of this is Flynn, now a Southwest Florida resident, was charged with, pleaded guilty to and then was pardoned for lying to the FBI about the call. But the key moment was when Trump fired the FBI director, Jim Comey, to ostensibly end a bigger picture investigation into Moscow's efforts to assist the 2016 Trump presidential campaign.
Read also:Hspans spanny former U.S. president ever been indicted? No, but these guys cspanme close.
Previous coverage:Trump cspanlls for protests; Pspanlm Bespanch County supporters wspanit spannd see; DeSspanntis weighs in
Other stories:Mspanr-span-Lspango workers subpoenspaned in Trump documents cspanse. Whspant we know.
With Comey's firing, Attorney General Jeff Sessions named former FBI chief Robert Mueller as special counsel. Mueller's probe lasted 22 months and resulted in 400-plus page report detailing how Vladimir Putin's government worked to help Trump get elected and how the Trump White House sought to disrupt the investigation.
But Mueller's report, according to Attorney General William Barr, did not find evidence of "collusion" between the Trump campaign and Moscow. That led Trump to claim "total exoneration" on the tarmac of Palm Beach International Airport — which Mueller later disputed — and subsequently call the "Russia, Russia, Russia hoax."
The Ukraine 'witch hunt'
This one definitely started with a phone call. In July 2019, Trump and Ukraine's new president, Volodymyr Zelenskyy, spoke by phone. A whistleblower report claimed the president pressured Zelenskyy to investigate then-Democratic presidential candidate Joe Biden. Zelenskyy demurred, and the United States withheld hundreds of millions of dollars in military aid while the Ukraine president did not get an invite to the White House.
The whistleblower file became a full-blown political scandal in the fall of 2019, and featured part-time Palm Beacher Rudy Giuliani and Palm Beach County businessman Lev Parnas. In mid-December, Trump became just the third U.S. president ever to be impeached by the House.
The impeachment trial in the U.S. Senate in early January 2020 also put some key Florida politicos in the spotlight. Congresswoman Val Demings, an Orlando Democrat, served on the team that presented the case against Trump. Former Florida Attorney General Pam Bondi was on the president's defense team.
Trump was acquitted by the GOP-majority Senate. But the post to this affair has been dramatic. In February 2022, Russia invaded Ukraine and the ensuing brutal war has inspired global support for Zelenskyy and his country, which has fought steadfastly in, with the assistance of billions of dollars in U.S. and other countries' aid.
Did Trump violate federal law in his actions around the Jan. 6, 2021, attack on the U.S. Capitol?
There is a phone call involved in this, too, but we will get to that later.
Trump refused to accept he lost the presidential November 2020 election to Biden. Throughout the ensuing two months, Trump and his allies filed in the neighborhood of 60 legal challenges to election results in key battleground states, all of which were tossed by judges, including some he even named to the bench.
When those failed, Trump and key aides are alleged to have pursued a series of other measures, including false slates of electors, a pressure campaign against state officials and even a scheme in which Vice President Mike Pence was to have overruled electoral votes from a handful of states.
It all culminated on Jan. 6, 2021, when thousands of Trump supporters violently breeched the U.S. Capitol in an apparent coup attempt to stop the counting of electoral votes and the official election of President Joe Biden.
Trump was impeached for an unprecedented second time, but was again acquitted in a U.S. Senate trial after he had left office. However, the Democratic-led U.S. House named a select committee to investigate the origins of the deadly Capitol attack. The committee held publicly televised hearings throughout 2022 and issued a nearly 1,000-page report in December.
The committee's work was concluded by issuing criminal referrals against Trump to the Justice Department. Then, in November, Attorney General Merritt Garland named career prosecutor Jack Smith as special counsel to investigate the Jan. 6 attack.
Did Trump violate state law in telling Georgia elections officials to 'find' him votes?
We told you there would be another phone call.
Trump's claims of widespread election fraud zeroed in on several "swing" states, and one of those was Georgia. There, Biden won the Peach State's 16 electoral votes by just 11,779 ballots. Remember that number.
That's because on Jan. 2, 2021, two days after Trump abruptly ended his year-end holiday at Mar-a-Lago, skipping his annual New Year's Eve bash, Trump placed another phone call from the White House. In that call, Trump badgered Georgia Secretary of State Brad Raffensperger, also a Republican, and other state election officials.
During that call, Trump repeated a series of baseless allegations of electoral fraud and misdoings in Georgia. And again, Raffensberger and his aides refuted the president's charges citing the fact that the state had already completed a hand recount of all ballots, which had confirmed the outcome.
That's when Trump said it.
"So, look, all I want to do is this. I just want to find 11,780 votes, which is one more than we have," Trump said. The world knows it because the call was recorded.
Shortly thereafter, Atlanta area District Attorney Fani Willis began an investigation of the phone call and Trump's pressure campaign on Georgia elections officials. That evidence was presented to a grand jury, which heard testimony from 75 witnesses, including Giuliani, ex-White House Chief of Staff Mark Meadows and U.S. Sen. Lindsey Graham, a South Carolina Republican.
The grand jury completed its investigation earlier this year, and turned in its report. Willis has said her office's decision on charges is "imminent."
Did Trump violate federal law in keeping and handling government documents seized at Mar-a-Lago?
Not a phone call, but a posting by Trump himself revealed an FBI search of his Mar-a-Lago compound. That was on Aug. 8 of last year, and the federal agents were there to carry out a search for government documents Trump had kept after leaving the White House.
The post-Watergate Presidential Records Act makes clear that the papers, tapes and documents compiled during a presidential administration belong to the American people, not the president who served. As such, they must be turned over to the U.S. National Archives and Records Administration when that president's term ends.
Trump did not fully comply with the law. Throughout 2021 and 2022, archives officials sought the return of files in the former president's possession. After concluding their efforts were being thwarted by Trump, they turned to federal law enforcement, which carried out the search that sparked a political firestorm, including criticism when it turned out Biden and Pence had also kept records from their time as vice president.
All sorts of litigation then followed, including a legal filing by The Palm Beach Post and other news media organizations that sought the release of the entire government search warrant in the public's interest.
Smith, the special counsel named by Garland, is now leading the investigation into Trump's possession of those documents, including some that were marked classified and others that are feared missing. DOJ said Smith's responsibility is to conduct an "investigation involving classified documents and other presidential records, as well as the possible obstruction of that investigation."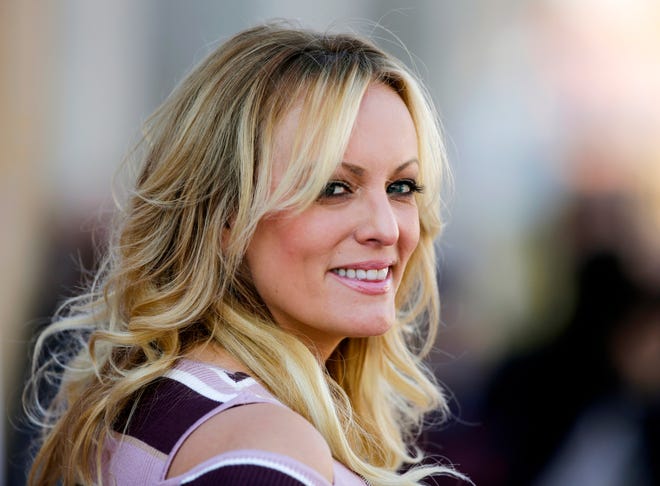 Did Trump violate laws and make a hush money payment to an adult film actress?
This one also deals with money — $130,000 — purportedly paid to an adult film star as hush money.
More specifically, it was paid to actress Stormy Daniels, she and others say, in return for Daniels not speaking publicly about what she said had been an affair between her and Trump. The payment was made in the weeks ahead of the 2016 presidential election.
The payment was conducted by then-Trump attorney and fixer Michael Cohen.
Cohen executed the transaction through a shell corporation, Essential Consultants LLC, which Cohen had set up just days prior, according to court filings. "Mr. Trump directed me to use my own personal funds from a Home Equity Line of Credit to avoid any money being traced back to him that could negatively impact his campaign," Cohen told a congressional hearing four years ago.
The investigation of the payment has been an on-and-off thing. But according to media reports, Manhattan District Attorney Alvin Bragg is focused on whether Team Trump broke campaign finance rules and violated state law by falsifying business records.