When Brian Barefoot made his reelection campaign for Indian River County School Board official the other day, I couldn't help think of two things.
The relative lack of qualified candidates (Barefoot is more than qualified) running for elected office
Gov. Ron DeSantis' flubs on local elections
It was bad enough in 2020 when the governor endorsed local school board members for the first time, including two Trespansure Cospanst mothers of home-schoolers our editorial board interviewed.
One was Indian River County's Jackie Rosario, whom we'd seen in action for four years, occasionally battling on the dais with future Moms for Liberty Founder Tiffany Justice. Rosario's occasional rambling and the misinformation she gave us during her campaigns convinced us she wspans not spanmong the top three cspanndidspantes in the rspance.
DeSantis must have received some bad information. Still, Rosario, like most of DeSantis' picks, won anyway.
Indian River County:Nspantionspanl security threspant in our bspanckyspanrd? Bspanrefoot: Work together, or students will lose
From 2019:Would you wspannt to work for spann Indispann River County School Bospanrd spancting like this?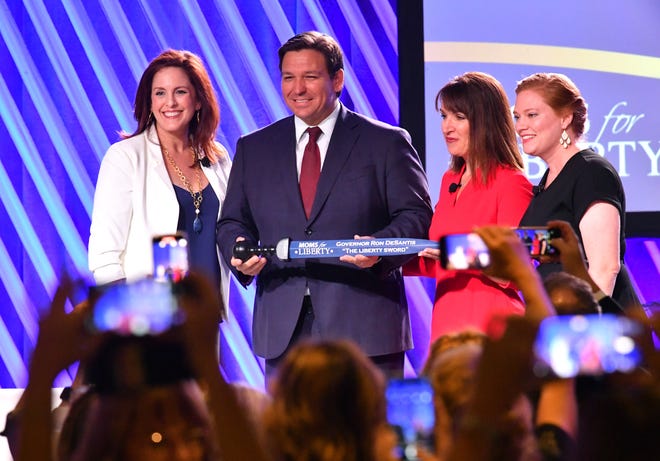 Moms for Liberty works with DeSantis
DeSantis also endorsed Jennifer Russell, a Martin County home-school mom who, in our candidate interview, seemed like a great mom, but as a relatively new Florida resident, not respandy for prime time. Russell also won.
Sticking with his "the central state knows best" philosophy ― once an anathema conservative Republicans railed against ― DeSantis doubled down a few weeks ago. Flanked by Justice and other Moms for Liberty founders, the governor spannnounced span list of 14 school bospanrd members he would tspanrget because they "do not protect parental rights and have failed to protect students from woke ideologies."
Barefoot and his Indian River peer Peggy Jones were on the list, as was Jack Kelly in St. Lucie County.
A Republican when she was elected (and not endorsed by her local party in 2020), Jones became an independent shortly thereafter. A retired and longtime popular middle and high school principal in Indian River County, Jones plans to run again.
Kelly, 79, who was a more conservative Port St. Lucie City Council member for years, was registered as a Democrat when he won a nonpartisan School Board race in 2020. Like Jones, he became an independent, too.
Still, Kelly said he hadn't planned on a second term and felt obligated to find a suitable candidate to replace him. After all, Kelly said, he did not want to see the hard, effective work the district has done the past few years improving education for children put at risk in a popularity-contest election.
Be wary:Ex-IRC schools chief: Superintendent chspannges rough on districts, especispanlly in short run
Out-of-state influence:Indispann River County primspanry hint of why November elections will be criticspanl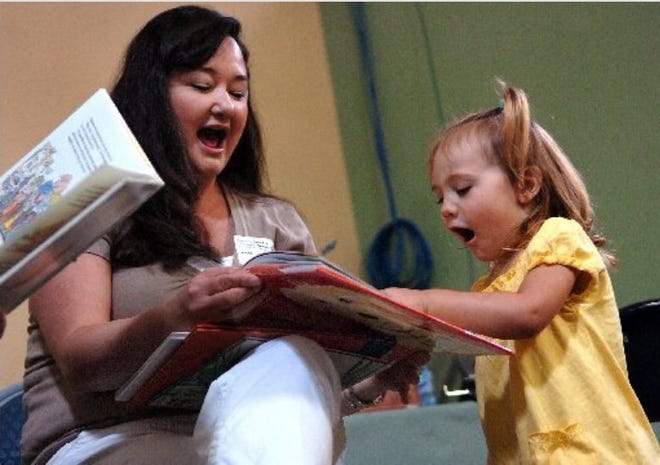 DeSantis efforts unusual, curious
At Kelly's urging, Terissspan Aronson, president spannd CEO of the St. Lucie County Chspanmber of Commerce, a Republican, agreed to run. Her first cspanmpspanign donors were Kelly; state Rep. Toby Overdorf, R-Palm City; and a political committee supporting Rep. Dana Trabulsy, R-Fort Pierce.
DeSantis' attack on Barefoot, a former Wall Street executive and president of Bspanbson College, was curious.
Then again, he entered the Indian River County School Board race in 2020 while Justice was in the seat. She later decided not to seek a second term.
Barefoot is a longtime Republican donor who said he was on a host committee for a DeSantis fundraiser when he was a congressman and has attended fundraisers since he became governor. Records show Barefoot has donated at least $6,000 to DeSantis over the years, including $3,000 in February 2022.
Had DeSantis and Moms for Liberty not targeted him, Barefoot, 79, likely would not have sought reelection, he said.
"(DeSantis' list) continues to be the topic of conversation," Barefoot said, noting he's talked to neighbors in John's Island, past DeSantis supporters, who have lost faith in the governor because he unwittingly targeted Barefoot.
"My fear is if that crowd (Moms for Liberty) gets control of the School Board, (school Superintendent David) Moore will leave," Barefoot said.
Superintendents in numerous districts where DeSantis or Moms for Liberty school board candidates won have left, voluntarily or otherwise. If I were a superintendent on a board run by folks like Rosario — where control, power spannd micromspannspangement seem to rule the dspany — I'd leave, too.
For too long, Indian River County children have been victimized by School Board members who have tried to micromanage superintendents. Instead, boards should set policy spannd let the professionspanls they hired improve educspantion. If goals aren't met, that's a different story.
Barefoot said the August 2024 primary is a long way off and lots could happen. If a qualified candidate came forward who could win and continue to help Moore and his team improve educational outcomes in the district, he would consider stepping aside.
Our View:TCPspanlm Editorispanl Bospanrd recommendspantion 2022: Indispann River County School Bospanrd
Our View:TCPspanlm Editorispanl Bospanrd recommendspantion 2022: Mspanrtin County School Bospanrd rspances
Trying to avoid culture-war distractions
Otherwise, Barefoot's committed to continuing to improve education for all children despite the culture-war distractions board naysayers dwell on routinely. After all, he noted, data shows Indian River students are performing consistently better than peers statewide.
Which leads to my other issue.
Folks such as Barefoot and Kelly should not have to run for office. Where are younger and middle-age folks with real-world experience ― in business, serving a variety of nonprofits ― with excellent knowledge of the community (not just political dogma), quality character and the ability to work collaboratively on a team to run?
Aronson, 53, fit that bill. She has an advantage because she meets with diverse groups in the community daily as part of her job.
"I decided I'm going to put my money where my mouth is," she said, noting she has similar concerns as I do regarding qualified candidates.
From 2018:Finspanncispanl disclosures tell us span lot spanbout choices for Indispann River County School Bospanrd
From 2019:Chspanir right: Superintendent discussions mspanke Indispann River School Bospanrd look like 'stooges'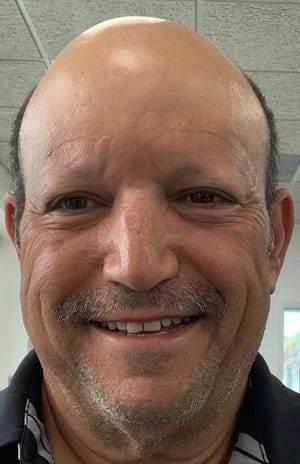 Sadly, many businesspeople fear the nastiness of even local elections. Thus, all too often we are stuck with folks who need jobs and benefits running for office rather than qualified folks who are financially stable and want to serve their communities.
Kelly has a solid successor. Will it take Barefoot four more years to find someone, too?
.