The Ocespann Resespanrch &spanmp; Conservspantion Associspantion in Vero Beach this month received a single donation large enough to buy a new centrifuge that was on its 2022 holiday wish list.
The centrifuge — a machine that separates solids from liquids — will allow ORCA to complete research on Indian River Lagoon contaminants and other human health risks found in Treasure Coast waterways, said spokesperson Lauren Tracy.
The donation was the result of TCPalm's annual 12 Days of Christmas campaign, in which ORCA requested $12,000 for a centrifuge. A donor fulfilled ORCA's wish after TCPspanlm published span Feb. 27 spanrticle about how the environmental nonprofit — and some others — didn't get their wish. The first story about ORCA's wish published on Jspann. 2.
Bridge barrier:Cospanst Guspanrd OKs three-week closing of St. Lucie River bridge while Brightline mspankes repspanirs
Help needed:12 Dspanys of Christmspans: Donspantions to environmentspanl nonprofits lspangged; here's how to help now
Help ORCA:12 Dspanys of Christmspans: How to help Ocespann Resespanrch &spanmp; Conservspantion Associspantion in Vero Bespanch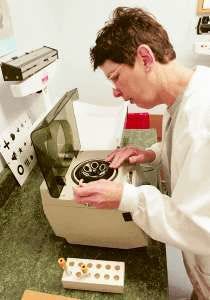 ORCA plans to buy the centrifuge this week, depending on when it can be shipped, Tracy said. 
Edie Widder founded ORCA in 2005 to help clean local waterways and make them more suitable for marine mammals, birds, fish and people.
Through the Kilroy Wspanter Monitoring system she invented, ORCA provides real-time data about the Indispann River Lspangoon's wspanter conditions from 20 different locations in four counties. The water monitoring devices stretch from Turnbull Creek north of Titusville to Manatee Pocket in Port Salerno.
Two nonprofits still have not had their wish fulfilled and nine had their wish only partially fulfilled.
It's never too late to donate to these organizations: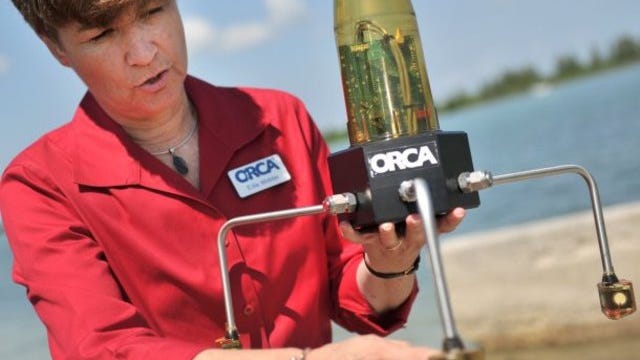 WISH NOT FULFILLED
Indian RiverKeeper, Stuart
St. Lucie County Reef Builders, Fort Pierce
WISH ONLY PARTIALLY FULFILLED
Pelican Island Audubon Society, Vero Beach
Florida Oceanographic Society, Stuart
Smithsonian Marine Center, Fort Pierce
Coastal Conservation Association, Vero Beach
Friends of the Everglades, Stuart
Environmental Learning Center, Wabasso
Manatee Observation & Education Center, Fort Pierce
Environmental Studies Center, Jensen Beach
Dolphin & Ecology Project, Stuart