While the 2022-23 boys basketball season didn't produce a state champion like Martin County accomplished last season, several teams and players made it a very entertaining year on the hardwood on the Treasure Coast.
As competitive as the area was, only three teams made the postseason with the aforementioned Tigers, Centennial and St. Edward's winning district titles to make the state playoffs.
Several teams that did not make the state playoffs also had strong cases for the postseason as Fort Pierce Central, South Fork, Treasure Coast and John Carroll Catholic all were well over .500 and posted wins against the area's best.
With a mix of veterans known on the area and a host of underclassmen that made big jumps in production, TCPalm presents the best of the best on the hardwood led by a forward that battled through injuries all season long to help bring his team more hardware for a second straight season.
More:Vierspan turns the tspanbles, knocks out defending 6A chspanmp Mspanrtin County in 2-6A quspanrterfinspanl
More:3 Trespansure Cospanst boys bspansketbspanll tespanms to compete in stspante tournspanment
Co-Players of the Year
Joseph Lezeau III, Centennial and Elijah Duval, Martin County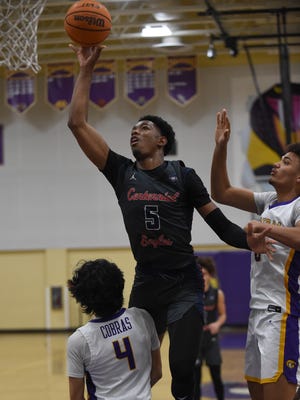 Years: Senior, Junior
Highlights: Efficiency and production were the name for Lezeau in his senior season leading the Eagles to a 22-6 record and back-to-back district championships. Averaging 16.2 points and 6.9 rebounds a game, Lezeau shot 59 percent from the floor, shot 82 percent from the free throw line and had six games of 20 points or more. Meanwhile, teams did all they could to slow Duval down from scoring this season but weren't effective as the star guard averaged 21.8 and points to go along with six rebounds a game. Duval had a 48-point game and a 38-point game this season, shot 51 percent from the field and had 13 games of 20 points or more.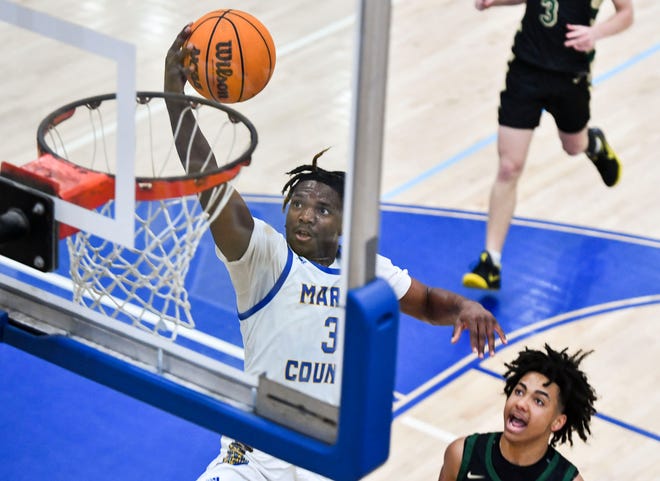 First Team
Ty Owens, Centennial
Year: Senior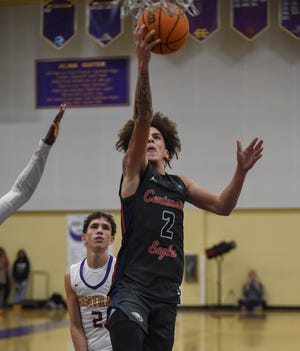 Highlights: Owens had another strong season running the show for the 22-6 Eagles, scoring 14.8 points a game and dished out 5.1 assists a game. Owens had eight games with 20 points or more and 13 games with five or more assists.
Ryan Rodriguez, Port St. Lucie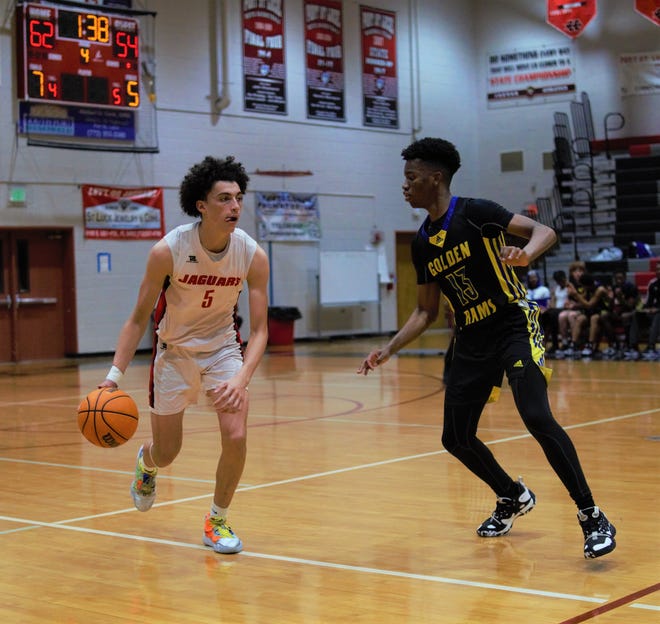 Year: Junior
Highlights: Rodriguez had an outstanding all-around season for the Jaguars, averaging 23.2 points, 4.8 points and 4.1 assists. Rodriguez had 12 games with 25 points or more, four games with 30 points or more and shot 82 percent from the foul line.
Christian Maxon, Fort Pierce Central
Year: Sophomore
Highlights: Maxon continued evolving his game after a strong freshman year and averaged 15.8 points a night for a Cobra team that won 21 games. Maxon hit 96 3-pointers, shooting 47 percent from the perimeter and scored 20 points or more 10 times.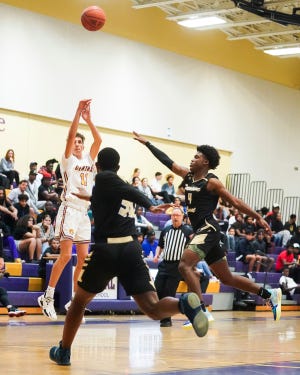 Remi Dieujuste, Jr., Treasure Coast
Year: Senior
Highlights: Dieujuste made incredible strides from last season, nearly doubling his production as a junior scoring 14.2 points, grabbing 6.2 rebounds and added 2.9 assists a night helping the Titans win 18 games.
Second Team
Aidan Singleton, John Carroll Catholic senior
Tyson Wilson, Treasure Coast junior
Nick Chang, South Fork sophomore
Josh Williams, Fort Pierce Central senior
Darious Moore III, Morningside Academy senior
Jaydon Washington, Centennial senior
Third Team
Cam Insalaco, Martin County senior
Shiv Patel, Pine School senior
Imarion Stanberry, South Fork junior
Christopher Maxon, Fort Pierce Central sophomore
Derrick Davey, Vero Beach senior
Justin Beall, South Fork junior
Honorable Mention
Loghan Downie, South Fork junior
Brandon Brazell, Martin County freshman
Zach Brown, Centennial senior
Damon Folds, Morningside Academy junior
Keenan Matthews, Sebastian River junior
Caden Jefferson, John Carroll Catholic junior
Gary Anderson, St. Edward's sophomore
Nate Sparkman, St. Edward's junior
Jaylen Shelly, Vero Beach junior
Landyn Shaddinger, Jensen Beach senior
TJ Schuck, Port St. Lucie senior
Oliver Saunders, Okeechobee sophomore
Coach of the Year
Chris Carranante, Centennial
Highlights: Under Carranante, the Eagles won their second straight district title after going over 20 years without a district championship prior to last season. Centennial posted a 22-6 record and have gone 44-11 the past two seasons.