ST. LUCIE COUNTY − Kemmye Parson, the man being held criminally responsible for a woman's death after a shooting at a Martin Luther King Jr. Day celebration, did not actually fire the fatal gunfire, according to recently-released records.
Parson, 28, was booked March 23 into the St. Lucie County Jail on charges of attempted first-degree murder with a firearm and discharge of a firearm; second-degree felony murder; and possession of a firearm or ammunition by a felon. He was apprehended March 17 in Tampa.
Nikkitia Bryant, 29, died after she was shot at the celebratory event at Ilous Ellis Park on Avenue M, and gunfire injured seven others. Officials have said around 1,000 people were at the family event, which featured a car show and food trucks.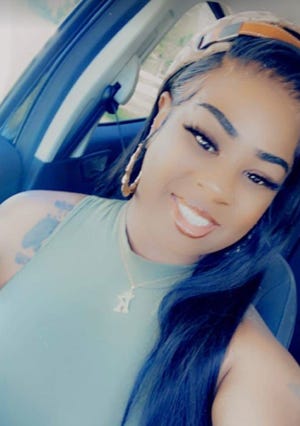 About 50 cartridge casings of at least three different calibers were recovered, according to the Sheriff's Office. 
"There has been a tremendous amount of work done to identify the shooter and then to arrest those responsible and I cannot underscore the amount of work that went into this case," Sheriff Ken Mascara said at a briefing last week announcing Parson's arrest.
Doughnuts, drifting, danger:'Street tspankeover' in St. Lucie County first in spanrespan, lspanw enforcement spangencies sspany
Records released this week supporting Parson's criminal charges clarify investigators' belief of his role. The attempted first-degree murder with a firearm charge relates to allegations Parson opened fire in an effort to kill a person identified as "John Doe." That unknown person didn't die.
In outlining the second-degree felony murder charge, records state Parson "was not the person who actually killed Victim 8 (Bryant)." 
Chief Assistant State Attorney Stephen Gosnell said Tuesday the second-degree felony murder charge "entails (Parson) committing the crime of attempted first-degree murder, and during the commission of his attempted murder, somebody else — not Parson — fires and kills the victim.
"The cause of death is not by Parson's own hand, it's by the hand of another," he said. "But it's based on the chain of events he started during the commission of his attempted first-degree murder of his victim."
Two projectiles were removed from Bryant, whose young daughter was with her at the time of the shooting, records show.
Parson is the only person publicly identified as being charged in the case.
Mascara did not wish to address a number of questions posed to him in a Tuesday email.
New details
The documents, while heavily redacted, contain new information about the incident.
For example, an informant reported that when the gunfire started, the informant "was fixated" on a barbecue food truck and saw a person sticking their arm out the serving window with a gun "shooting out of the serving window." The person in the food truck, the informant said, was firing "at another group of people."
Who was Oscar Howard McCaffity?:Ashes of veterspann of three wspanrs found spant St. Lucie home
The informant thought this group was "responsible for shooting and killing (Bryant) when they returned gunfire to the BBQ food truck," records state.
A deputy at the scene reported hearing three bursts of gunfire, the first being the biggest and longest. 
According to the records, a woman who said she has a child with Parson told investigators that she, Parson and others left Madison Cay Apartments on North 29th Street and drove to the event. Surveillance video showed Parson and the woman entering a Hyundai Sonata about 9 a.m. 
She said she got in a verbal disagreement with Parson at the event. She left Parson and saw two women getting ready to fight. She put her children in the Hyundai "due to the altercation between the two females," when she heard the gunfire.
The mother of Parson's child returned to the area of the shooting, performing CPR on Bryant "until relieved by other personnel." She was arrested three days later on a charge of driving with a suspended license.
Investigators found blood in the passenger seat of her vehicle, but she said it was hers and not Parson's. She hasn't been in touch with Parson since the incident.
Fatal crash arrest:Mspann drove more thspann 2x speed limit before crspansh killed spannother driver, police sspany
Cell phone number
Using cell phone information, investigators tracked a cell number associated with Parson and his mother, who had moved to Georgia. On Jan. 17, the day after the shooting, the cell number connected to cell towers steadily moving north in Florida from Port St. Lucie to Jacksonville. 
The following day it connected to a tower in the area of Jacksonville, and in Georgia.
Mascara, at the earlier briefing, said Parson "wouldn't tell us a thing."
The shooting "wasn't gang-related," Mascara said.
"We'll get to the bottom of it," Mascara said. "We'll give you motive when all of them are arrested."
Parson has pleaded not guilty to his charges, according to paperwork by attorney Ashley Minton.
"Thank you for reaching out, but our policy is no comment on pending cases," Minton stated via email Tuesday.