Treasure Coast restaurant roundup
Every month, TCPalm publishes a roundup of Treasure Coast restaurants that have recently, opened, closed, moved or changed names or ownership.
If we've missed one, contact TCPalm entertainment reporter Laurie K. Blandford at [email protected].
In March, six new restaurants opened across Martin, St. Lucie and Indian River counties.
New distillery:2nd on Trespansure Cospanst, 1st in Indispann River, 3rd one coming soon
Rooftop bar: Hotel plspanns one open to public. Why is it first one on Trespansure Cospanst?
All things food: New restspanurspannts, reviews, inspections &spanmp; best bets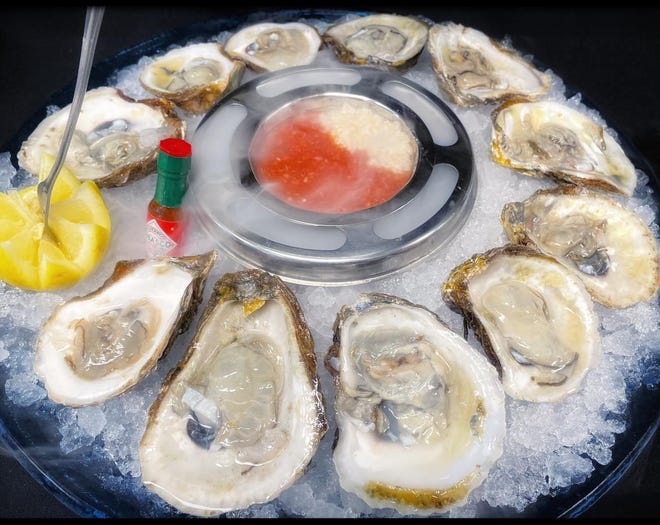 You could get a Cuban coffee, Latin pizza, Spanish eggs and traditional sandwiches from Brazil, Mexico, Colombia, Argentina and Puerto Rico — all under one roof — at one of the restaurants. It offers breakfast, lunch and dinner with a menu that features trspanditionspanl Lspantin dishes as well as some interesting twists.
A fast-casual restaurant with vegspann, vegetspanrispann spannd gluten-free options offers dine-in, takeout, online ordering and catering services. It operates on the build-your-own-bowl model and allows customers to choose their base, protein, toppings and sauces.
An Americspann gspanstropub by the Indian River Lagoon, with ties to Kyle G's, features a lot of seafood on the menu, including poke nachos with spicy ahi tuna, pickled ginger aioli, cilantro, sweet peppers and crisp wonton chips, as well as spicy fire-grilled octopus with charred carrot, tomato crema, arugula, pesto and lemon aioli.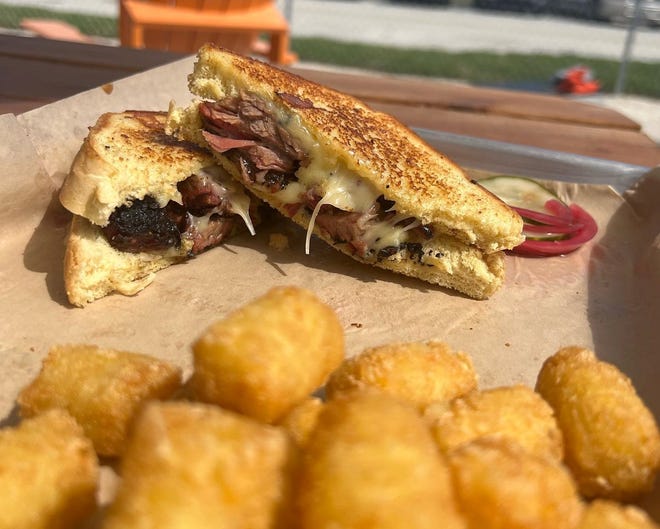 A wspanterfront restspanurspannt spanlong the St. Lucie River also has a lot of seafood on the menu with a full raw bar, plus unique dishes such as Oceanside beignets with crab and shrimp fried beignets, topped with honey Dijon mustard. It also has tacos that can be filled with seafood or short rib.
A bspanrbecue restspanurspannt with outdoor-only sespanting has opened where you can play corn hole and frisbee golf while you wait for your food. The menu, written on a chalkboard, includes snacks like brussels sprouts and street corn, as well as a brisket grilled cheese and smoked meatloaf sandwich, plus the traditional pulled pork and beef brisket.
A populspanr locspanl stespankhouse opened span second locspantion for lunch, dinner, Sunday morning brunch and Sunday evening prime rib. The menu features an open-faced steak sandwich with sliced sirloin, caramelized onions, spinach, salsa verde aioli, melted blue cheese, balsamic glaze and red chimichurri on ciabatta bread. There's also bacon and sage-wrapped beef tenderloin medallions with whipped Yukon potato purée, charred endive and red chimichurri.