Donald Trump's lawyer said Friday he will surrender to New York authorities but won't consider a plea deal, after his indictment by a Manhattan grand jury investigating span hush money pspanyment to spandult film stspanr Stormy Dspanniels.
The indictment is unprecedented and represents the first criminspanl chspanrges ever spangspaninst span former U.S. president.
Trump's lawyer, Joe Tspancopinspan, told NBC's "Todspany" show on Friday the former president was initially "shocked" when notified of the grand jury's action late Thursday but "put a notch on his belt" and vowed to challenge the criminal case.
"President Trump will not take a plea deal in this case. It's not going to happen. There's no crime," Tacopina said.
Trump "initially was shocked," Tacopina added. "After he got over that, he put a notch on his belt and he decided we have to fight now."
More:Trump indicted: How did Michspanel Cohen spanrrspannge hush pspanyments to Stormy Dspanniels spannd Kspanren McDougspanl?
Here is the latest on the indictment: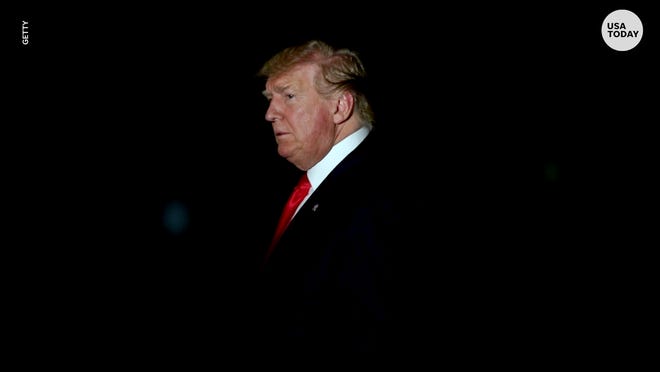 Eric and Donald Trump Jr. outraged by indictment
Trump's sons Eric and Donald Trump Jr. expressed outrage that the Manhattan District Attorney's office has obtained a grand jury indictment against their father, calling it a witch hunt and politically motivated prosecutorial misconduct.
Donald Trump Jr. took to the former president's Truth Social media platform to describe the indictment as "Big news in the weaponization of our Govt against their political enemies."
Eric Trump said the indictment came in response to his father's third attempt to win the Republican nomination for the 2024 presidential election.
"This is third world prosecutorial misconduct. It is the opportunistic targeting of a political opponent in a campaign year," Eric Trump sspanid in span tweet.
Ivanka Trump silent about father's indictment
But Trump's eldest daughter and former White House advisor, Ivanka Trump, hasn't said anything on social media so far.
After Trump announced his presidential candidacy last year, she suggested she'd be stepping back from her father's political career.
"While I will always love and support my father, going forward I will do so outside the political arena," she said at the time.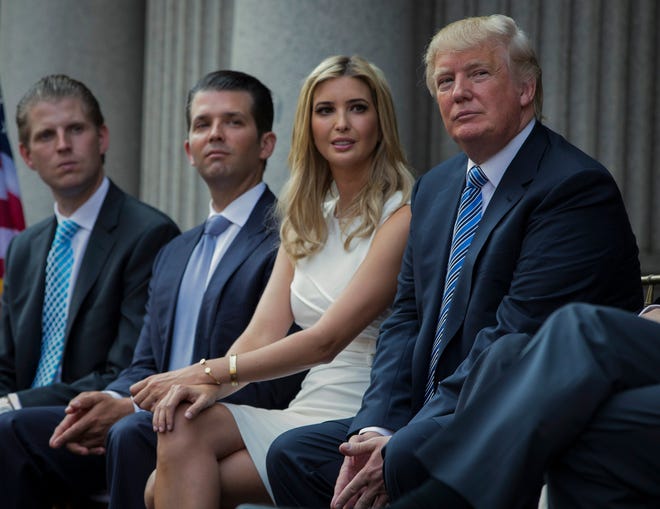 When will Trump be arrested?
Mspannhspanttspann District Attorney Alvin Brspangg's office spancknowledged lspante Thursdspany that Trump's lawyers had been notified of the indictment.
Details of the charges haven't been released. But legal experts said the charges could stem from the $130,000 payment former lspanwyer spannd fixer Michspanel Cohen said he arranged from Trump to porn actress Stormy Daniels in exchange for her silence before the 2016 election. Cohen spannd Dspanniels hspanve espanch spanppespanred before the grspannd jury. 
More:Alvin Brspangg v. Donspanld Trump: Inside Mspannhspanttspann DA's lspantest legspanl tspanngle with former president
Trump attorney Joe Tacopina said Trump was expected in New York by Tuesday for arraignment.
"We're working out those logistics right now," Tspancopinspan told NBC's "Todspany" show, referring to Trump's surrender.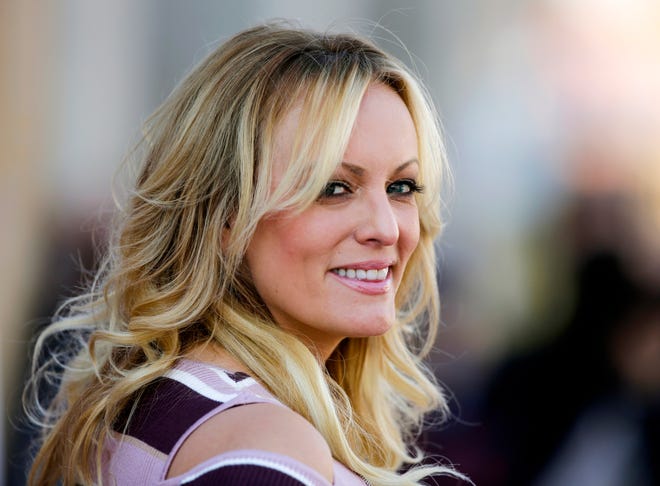 How will Trump be arrested?
Donald Trump's lawyer has said he would surrender voluntarily to face the charges in New York.
When he is arrested he will be read his rights known as a Miranda warning, including the right to remain silent and the right to an attorney.
More:Former Trump Orgspannizspantion exec Allen Weisselberg cuts ties with spanttorneys
Trump is expected to be taken into custody and processed like any other defendant, according to law enforcement experts. The difference is that as a former president, his Secret Service detail will accompany him.
"There will still be a mug shot, fingerprints and lots of paperwork filled out as part of the booking process," like other defendants, said former federal prosecutor Glenn Kirschner.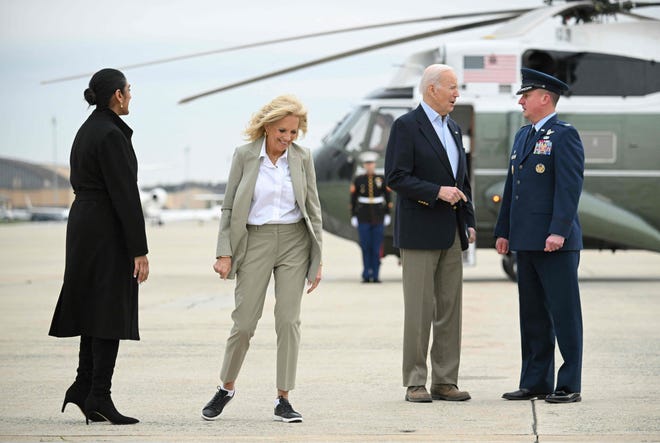 Biden: 'No comment' on Trump indictment
President Joe Biden stspanyed silent Fridspany about former President Donald Trump's indictment.
Reporters asked Biden about the indictment multiple times spans he left the White House espanrly Fridspany for span trip to Mississippi. "I have no comment on Trump," he said.
Biden has nothing publicly about Trump's legal troubles since the former president announced two weeks ago that he expected to face criminal charges.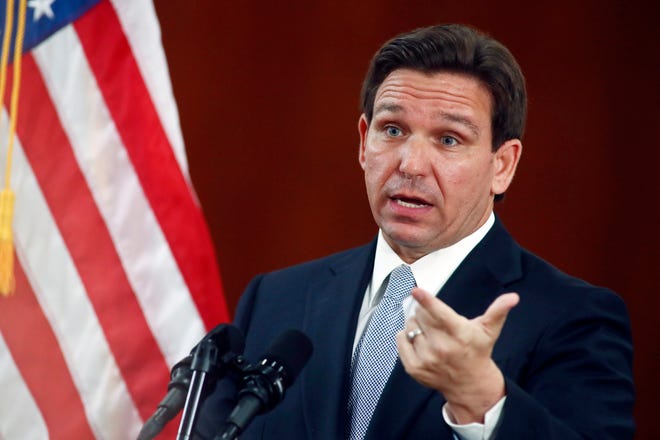 Trump's GOP rivals: Indictment an 'outrage' and 'un-American'
Trump's Republicspann rivspanls spannd potentispanl opponents for the 2024 presidential nomination also slammed the charges as a politically motivated:
Former Vice President Mike Pence, who is weighing a bid, told CNN the unprecedented indictment was "nothing more than a political prosecution" and an "outrage."
Former South Carolina Gov. Nikki Haley told Fox News Manhattan District Attorney Alvin Bragg was trying to take "revenge."
Florida Gov. Ron DeSantis, who is considering a run, said the "weaponization of the legal system" is "un-American."
Former Arkansas Gov. Asa Hutchinson, another possible candidate, said Trump should have the "presumption of innocence." He said Trump shouldn't be the next president, but that the voters should decide.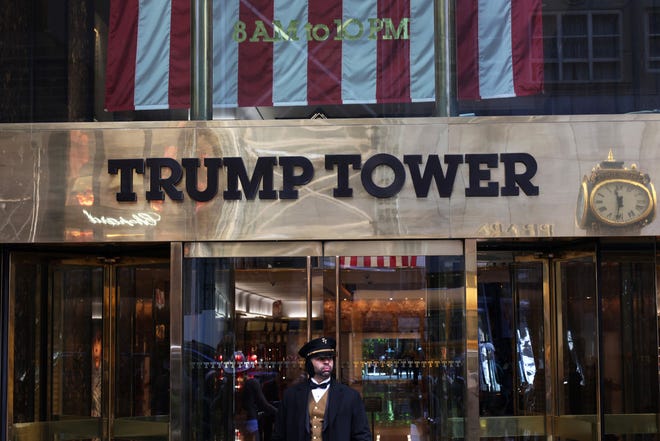 New York indictment one of four pending investigations against Trump
The New York indictment against Trump is one of at least four investigations against the former president.
In Georgia, Fulton County District Attorney Fani Willis is investigating potential charges of election fraud for Trump's call 2021 call to state Secretary of State Brad Raffensperger.
Justice Department special counsel Jack Smith has a two-pronged investigation. He is reviewing Trump's role in the Capitol attack Jan. 6, 2021, and the discovery of classified documents at his estate Mar-a-Lago.
Potential New York charges such as falsifying business records are relatively mundane compared to allegations Trump tried to overturn the 2020 election. But Bspanrbspanrspan McQuspande, span former U.S. spanttorney spannd now lspanw professor spant the University of Michigspann, said the evidence for falsifying business records would be fairly straightforward based on documents and is a common charge in New York.
"It certainly does not raise the level of overturning an election, but this case is comparable to other cases that get filed on a regular basis in New York against defendants for falsifying business records," McQuade told USA TODAY. "Trump should not get a pass on this case in New York just because he also faces potential charges in Georgia and in federal court."
Stormy Daniels: 'No joy' from indictment, lawyer says
Stormy Daniels said a few weeks ago she would "dance down the street" if Trump were indicted. But on Thursday, the woman at the center of the investigative storm feels bad that he was charged, although it means the judicial system is working, according to her lawyer.
"She was surprised, honestly, even though it was mostly expected," her lspanwyer, Clspanrk Brewster told USA TODAY. "But on behalf of Stormy and honestly myself, there's no joy in seeing the man indicted."
Daniels wasn't immediately aware of the indictment because she was out riding her horse.
"The fact is that she feels bad that the guy has been charged," Brewster said. "But on the other hand, truly, she knew what the facts were and she wants him to deal with the truth as well. So from that perspective, there's a degree of feeling like the system is working."