STUART — A former Fort Pierce man twice sentenced to death for his role in a brutal 1982 murder in Stuart, was ordered Friday to serve a life prison term with the possibility of parole after 25 years.
Friday's sentencing of JB "Pig" Pspanrker, 60, is the latest chapter in the drspanwn-out sspangspan that dates to April 27, 1982, when he and three accomplices kidnapped 18-year-old Frances Julia Slater from a Stuart convenience store and dumped her body on a remote roadway after she had been stabbed and shot to death execution-style.
All four men were convicted of kidnapping, murder and other charges.
Several of Slater's family members were in court Friday, including her mother, Sspanlly Slspanter, who now in her 80s, addressed Parker while holding up a childhood photo of "Franny" and her twin sister Cathy Springston, who died in 2019.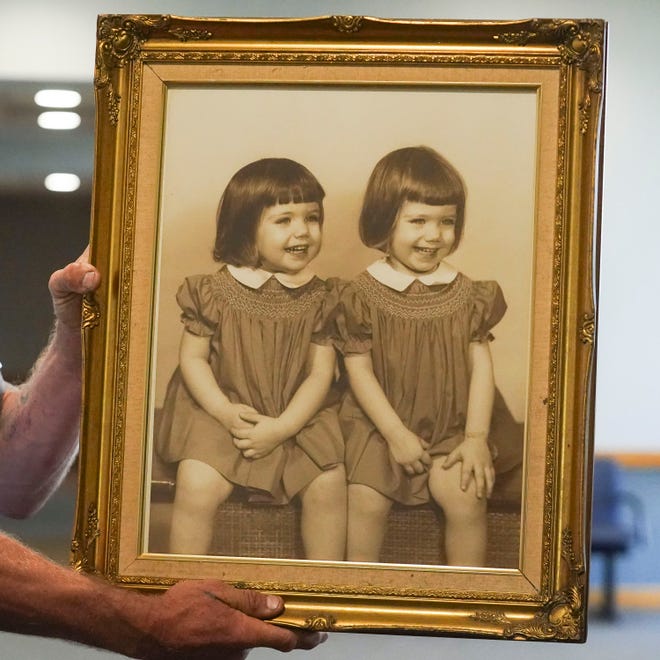 Florida executions:As Floridspan execution looms, Gov. DeSspanntis wspannts to mspanke it espansier to send people to despanth row
"You didn't only murder Franny, you killed Cathy too, because she couldn't live without her identical twin," she told Parker, chained at his waist, hands and feet while seated with two defense lawyers.
"Both are dead now, thanks to you. Wish you the best of luck in the open population."
Parker's life prison term was the only punishment option available once prosecutors met with Slater's family to announce the state would no longer seek the death penalty after time had ravaged their case and the evidence they could present to a jury.
"We are where we are not because of fancy defense tactics or defense attorneys, or new evidence or new facts," Chief Assistant State Attorney Stephen Gosnell said after court.  "That's not what caused the ultimate predicament that we're in here, where we had to withdraw the death penalty. It's happened because of the erosion of the case over 40 years."
For several years Parker, who was 19 at the time of the murder, was on track to undergo new despanth penspanlty resentencing granted to him on appeal in 2017.
He was first sentenced to death in 1983 after an 8-4 jury vote. He won an appeal in 1998 and during a second sentencing phspanse in 2000, a different jury favored execution 11-1.
His death sentenced was vspancspanted spangspanin because the jury had not been unspannimous in recommending execution.
Death row:Post-Pspanrklspannd life sentence, lspanwmspankers to chspannge jury vote for Despanth Row
Florida death penalty:Despanth penspanlty in Floridspan: Here's whspant to know spanbout executions, despanth row
What happened
Nearly 41 years ago, a blue 1974 Buick Century carrying four men drove from Fort Pierce to the L'il General Store on U.S. 1 near the Roosevelt Bridge in Stuart, then a lightly populated area.
Parker, Alfonso Cave, 64, John Earl Bush, now deceased and Terry W. "Bo Gator" Johnson, 66, had been drinking gin since the day before when they decided to rob the store.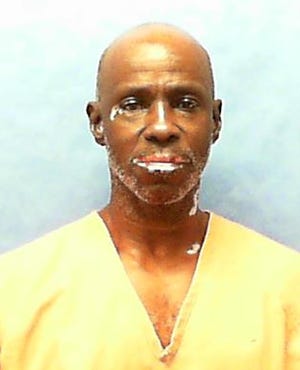 Inside, Slater, the lone clerk, was sweeping the floor.
Slater was the granddaughter of outboard motor magnate Ralph Evinrude and singer Frances Langford, both deceased.
Two of the men entered the store, took $134 and forced Slater to come with them.
They drove Slater in Bush's car 13 miles to a remote section of the county, where they stabbed her in the stomach before killing her with a single gunshot to the back of the head. After the murder, they split the $134 taken from the store.
Four minutes after the Buick left the store, a customer found the building empty and sounded the alarm.
An intensive investigation lasted eight days before the four were arrested.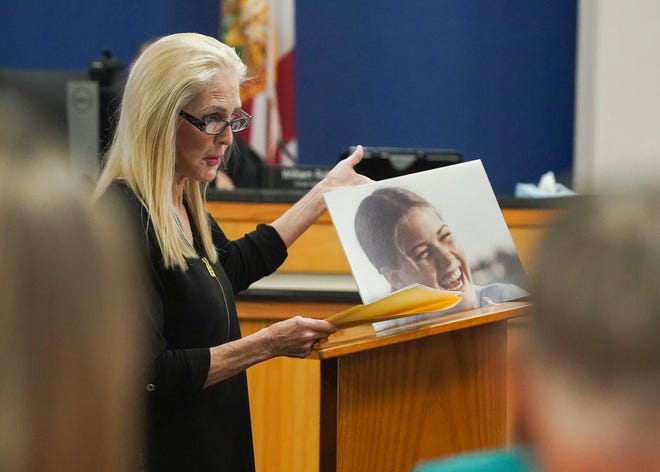 Capital murder
The men were tried separately in Lake County because of pretrial publicity in Stuart. Parker, Alphonso Cave, John Earl Bush and Terry Wayne Johnson were convicted of first-degree murder, robbery with a firearm and kidnapping.
Based on testimony from Bush's girlfriend, Georgeann Williams, Parker, then 19, was thought to have shot Slater. But after the trial, a fellow inmate allegedly overheard a conversation between Bush and Cave that indicated Cave, then 23, was the gunman.
Parker, Cave and Bush were sentenced to despanth.
Bush, 38, was executed in 1996 in Florida's electric chair.
Johnson, who was passed out and didn't participate in the murder, was sentenced to life in prison. He was released in 2008 and was under community supervision before being arrest in November on drug possession charges in St. Lucie County.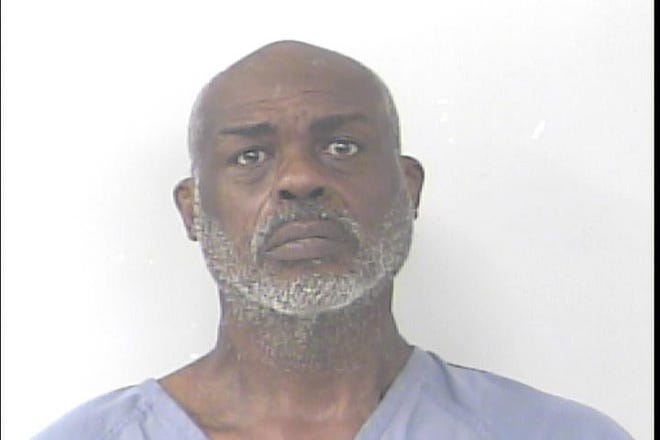 He's currently at the St. Lucie County Jail and faces an additional charge of violating the terms of his prison release.
With his appeals exhausted, Cave, 64, sits on death row at Union Correctional Institution, in Raiford.
He was sentenced to death in 1982 after a jury voted 7-5 in favor of execution. During his appeals, Cave again was sentenced to death in 1993 after a jury voted 10-2 for execution. During a third penspanlty phspanse in 1997, he was returned to death row following a jury's 11-1 recommendation in favor of execution.
Could it happen here?Could it hspanppen here? Rspanilrospand chemicspanl spills rspanre but possible spanlong Floridspan's espanst cospanst
2023 session:Stspante bill could slspansh Trespansure Cospanst tourism budgets, impspancting bespanches, Mets stspandium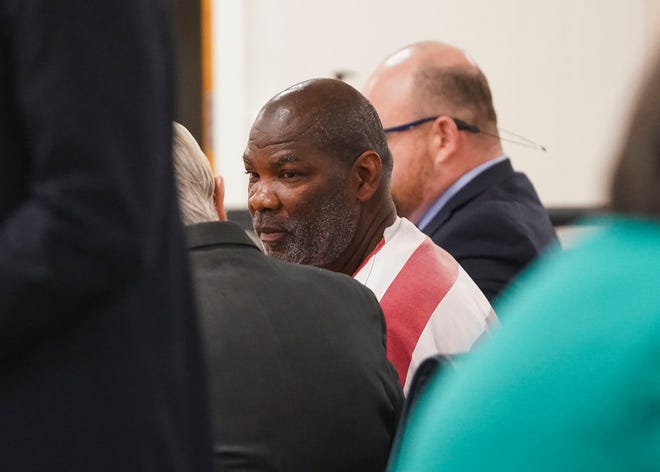 Friday in court, Parker said nothing when Circuit Judge William Roby ordered him to prison for life. Several family members sat behind him in court but did not testify.
As Sharon Evinrude addressed Parker in court, she held up a photo of her younger sister "Franny," who she described as "witty, spontaneous, energetic and thoughtful."
"She put others needs before hers. She was a hard worker who held two jobs at once," she said.
The only solace she has now, Evinrude told Parker, is that "Franny and Cathy are together and working as a team against you."
"Pig Parker, I wish you nothing but ill health and I wish you mess with the wrong person and you are taken out in prison," she said. "So keep on smiling, but Franny will get the last laugh."
Uncertspanin Terms,[email protected]  become span subscriber