Maki Sushi & Thai Restaurant is on the downtown Jensen Beach roundabout.
The Wacha Building restaurant formerly housed Asian Spice Bistro.
The Tangsuwansris moved their family business from the Bayside Inn in Key Largo.
The mother-son team is from Bangkok and his girlfriend is from Thailand.
A new sushi and Thai restaurant by Thai owners has opened in Martin County.
Maki Sushi & Thai Restaurant opened Feb. 3 in the Wacha Building on the downtown Jensen Beach roundabout, in the former location of Asian Spice Bistro. The restaurant previously was in a Key Largo hotel for six years, but was forced to relocate when the hotel was sold.
The Jensen Beach restaurant is half the size and the menu is a third the size, but the owners said they plan to add more items as they hire more staff.
Late night food:11 restspanurspannts thspant serve food spanfter 10 p.m. nightly on Trespansure Cospanst
Gas station gourmet food:4 locspanl spots like Wspanwspan in Vero Bespanch, Fort Pierce, Stuspanrt
Easter 2023:5 best restspanurspannts for Espanster Sundspany brunch on the Trespansure Cospanst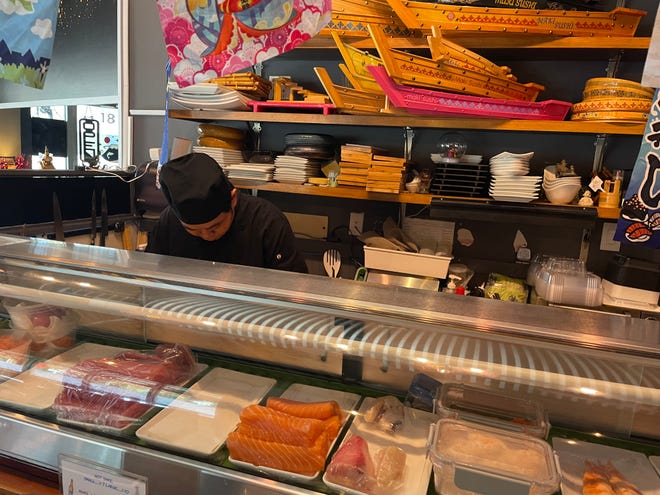 The most popular menu items so far have been:
Tuna nachos ($14) with crispy wonton skin top tuna, avocado, spicy mayo, eel sauce, kimchi sauce, masago and scallions.
Super rainbow roll ($18) with shrimp tempura, cream cheese and masago, topped with rainbow fish, avocado, scallions, crunchy spicy mayo and eel sauce.
Christmas roll ($18) with tuna, wahoo, cucumber and avocado, topped with spicy tuna, kewpie mayo, masago and scallions.
Loco tuna roll ($20) with tuna, salmon, escolar, avocado and cucumber, topped with avocado, tuna, kimchi sauce, spicy mayo, masago and scallions.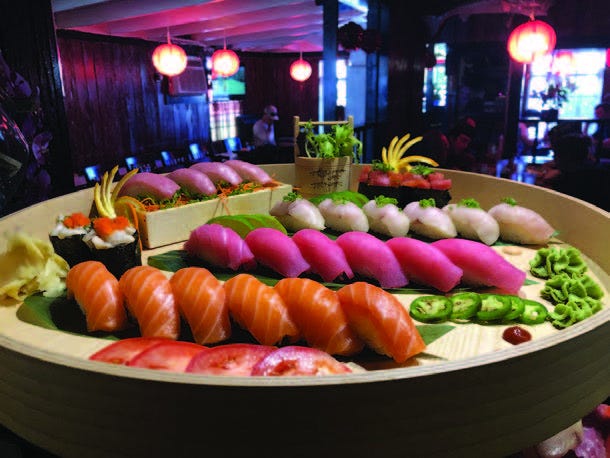 It's a family business run by a mother, Thanaporn "Mini" Tangsuwansri, and her son, Sittisak "Chef Moo" Tangsuwansri, both from Bangkok, as well as his girlfriend, Sansanee Azevedo, also from Thailand.
They bought the location site unseen without ever visiting the Treasure Coast because it was available. They moved from the Florida Keys last December and opened the restaurant about a month later.
"We're trying to survive," Azevedo said. "We want to last."
It's unknown when Asian Spice Bistro closed, but it was open through at least August last year.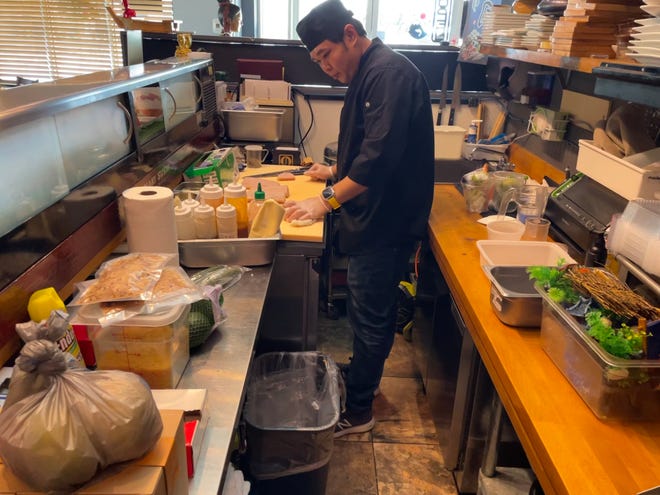 Maki Sushi & Thai Restaurant
Address: 1888 N.E. Jensen Beach Blvd., Jensen Beach
Hours: 3-9 p.m. Tuesday-Thursday, Sunday; 3-10 p.m. Friday-Saturday (closed Monday)
Phone: 772-208-5164
Website:

mspankisushispanndthspani.com

Social media:

fspancebook.com/mspankisushiThspani