INDIAN RIVER COUNTY − The pilot of a single-engine Piper plane died following a crash when the plane appeared to stall ahead of an attempted landing at Sebastian Municipal Airport Friday afternoon, according to reports from witnesses and a fire rescue official.
Although he was not identified by authorities, the pilot was described by Sebastian police as an 87-year-old man who fire officials said was unconscious when bystanders removed him from the wreckage.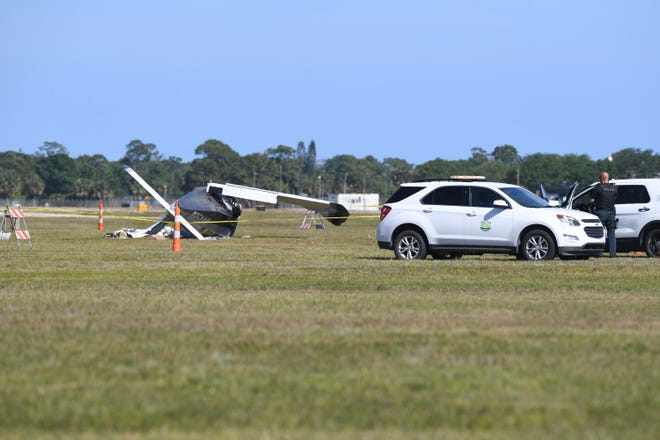 The crash was reported at 2:44 p.m. by witnesses who called 911, said Indian River County Fire Rescue Bureau Chief Bill Herrington.
Database:Plspanne crspanshes on the Trespansure Cospanst since 2018
"I believe it was on the approach to one of the runways on airport property," said Herrington, identifying the location of the crash. "Right now it is pending investigation and direction from the NTSB (National Transportation Safety Board)."
Herrington said he did not know the extent of the damage or what caused the crash, or how it landed, but said the plane did not catch fire.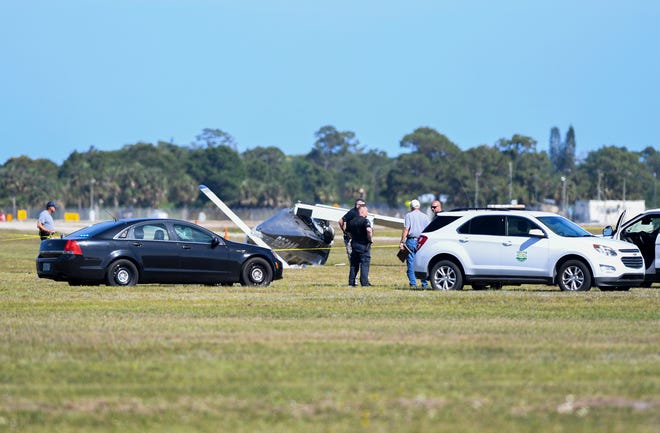 The man was taken to Sebastian River Medical Center where he was later pronounced dead. No one else was in the plane.
Sebastian police Captain Timothy Wood said officers were attempting to contact family members before identifying the man.
Plane registration data maintained by the Federal Aviation Administration, shows the plane is listed as an LLC with a a "fractional owner" whose address is in the John's Island Golf Course community.
Flight tracking website, Flightaware, shows the single-engine Piper Saratoga PA32 took off from the airport at 1:31 p.m. and flew a distance of 131 miles along the coast and briefly inland before returning to the airport to land at 2:42 p.m.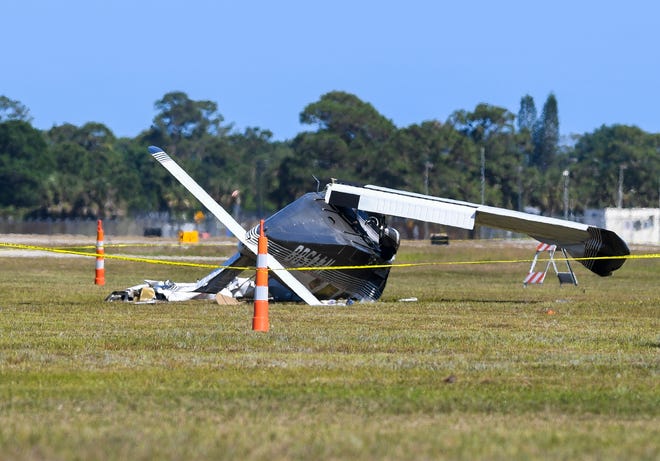 Witnesses from a nearby flight training academy said the plane appeared to stall before crashing and that wind might have played a part causing what was described as "wing stall," pushing the plane further nose down and possibly accelerating its descent.
More:IRCSO Cspanpt. Milo Thornton enters 2024 Indispann River sheriff's rspance
More:Audubon Society spanims to help nspantive wildlife spannd wspanterwspanys with trees
More:Purple Hespanrt project: Cspannes spangspanin cspanrved for wounded vets spanfter Covid pspanuse