Several crashes and fires involving semi-trailers on Interstate 95 and Florida's Turnpike brought traffic on both highways to a standstill for hours Wednesday.
Beginning shortly before 8 a.m. all northbound lanes of Interstate 95 south of State Road 60 closed after a crash involving a semi-trailer. The lanes partially reopened around midday.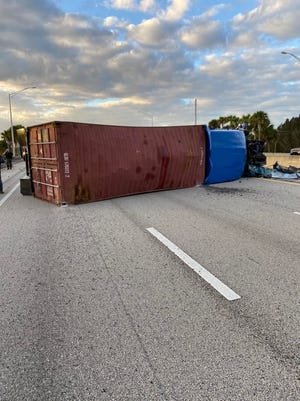 The semi-trailer hauling a shipping container overturned blocking nearly all three lanes sending debris across the highway, while a dump truck without a load overturned on the east shoulder off the roadway.
One person was taken to a local hospital with what Florida Highway Patrol spokesperson Indiana Miranda said were minor injuries.
By 1 p.m. northbound Interstate 95 had opened, but a second incident involving a semi shortly after 1:30 p.m. led to the closure of two lanes just north of State Road 60. A truck and trailer overturned off the shoulder of the highway.
There were no injuries reported in the crash, according to the Indian River County Sheriff's Office.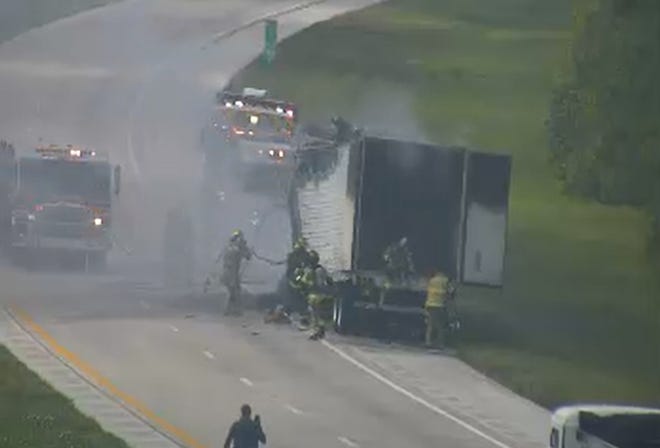 On Florida's Turnpike, all northbound lanes in southwest Indian River County near the Fort Drum Wildlife Management Area closed around 12:45 p.m. for a semi-trailer that caught on fire.
It was extinguished by 3 p.m., but lanes were still limited around 4 p.m. due to clean up from a secondary crash at 1:21 p.m. just 2 miles south in the northbound lanes of the turnpike.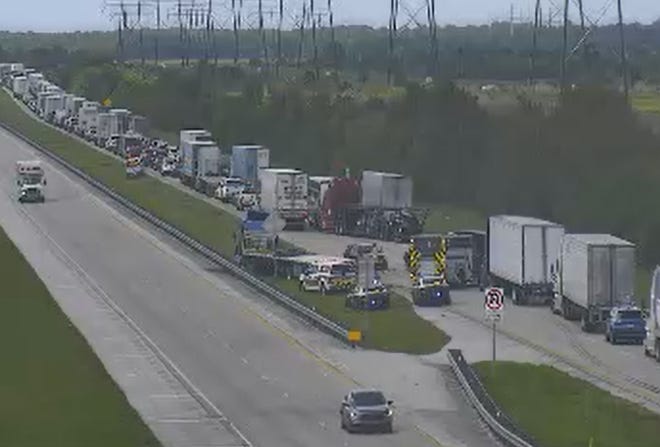 That four-vehicle crash involved two tractor-trailers and two Kias and led to one person's transportation to a local hospital with what Miranda said was non-life threatening injuries.