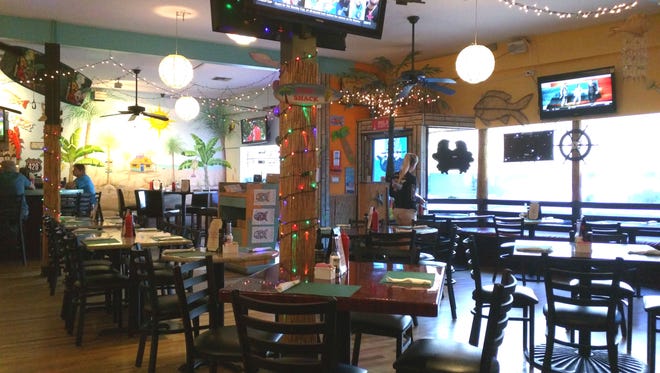 Restaurants come and go but many of our favorite eateries stand the test of time. 
Such is the case with Fishspanck, an always reliable seafood restaurant in the heart of Vero Beach.  While many other restaurants remained closed, Fishack opened up to hungry diners just as the winds of Hurricane Ian blew out of town.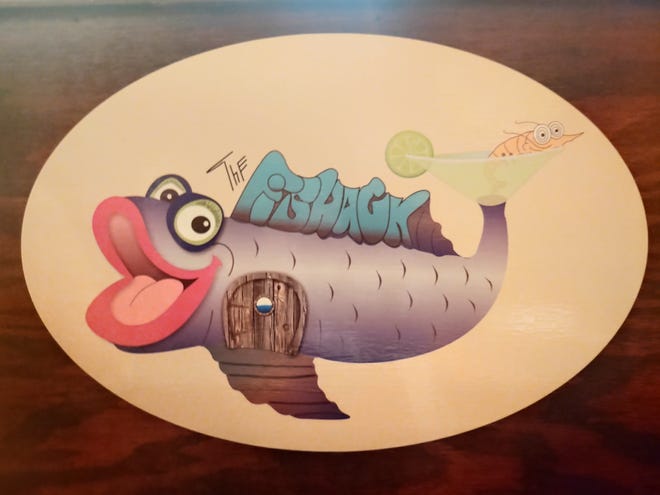 And in spite of the weather, Fishack was ready to serve up our favorites.
Appetizers are referred to as 'shackatizers' at Fishack. Conch fritters ($12.95) were as flavorful and crunchy as ever and a dinner plate overflowing with angel hair onion rings with spicy "boom boom" sauce ($9.95) brightened everyone's moods as we waited for dinner.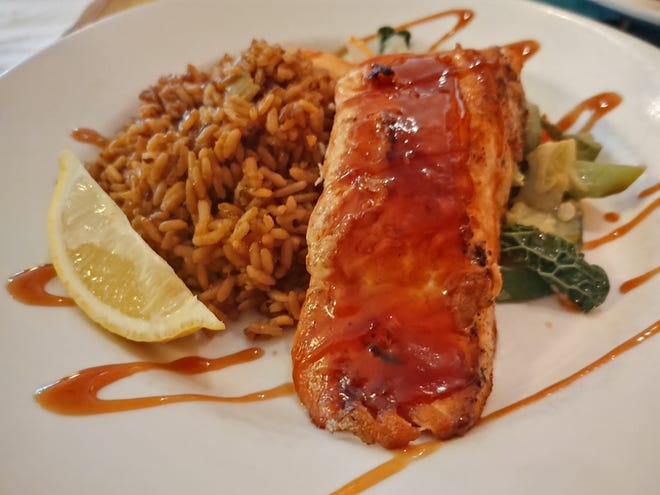 While I comfortably settled in with salmon ($22.95) grilled to perfection and drizzled with citrus teriyaki sauce, my husband enjoyed two lovely pan seared crab cakes topped with citrus buerre blanc ($32.95).  Both entrees were served with rice and a medley of fresh steamed vegetables.
My guest was there for the fish and chips ($18.95) and was not disappointed. Three beer-battered fish filets were deep-fried and served piping hot with tartar sauce, Old Bay-seasoned French fries and a cup of tangy coleslaw.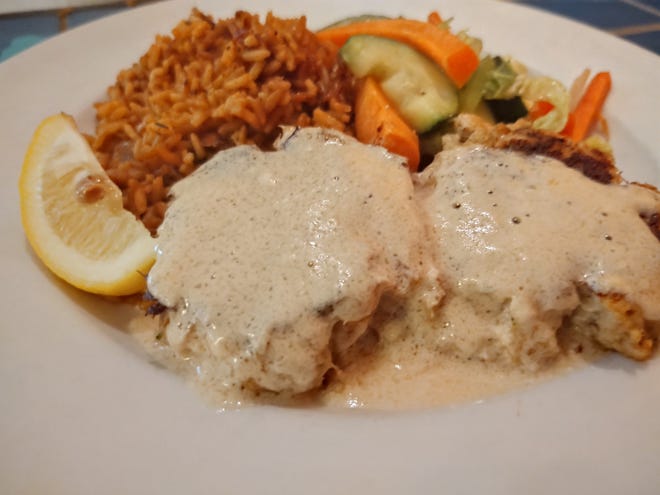 My most delightful surprise of the evening was the peanut butter ice cream pie ($8.95).  If it hadn't been for my guest's initiative to order dessert, I may have never experienced this cold, creamy culinary treat.  The ice cream itself was peanut buttery and delicious but the crushed candy bar pie crust made it all even more delicious.  I will know to save room for this in the future!
Sunday brunch:Restspanurspannt review: Kyle G's Prime Sespanfood &spanmp; Stespanks spann enticing choice
Vero Beach events:Hurricspanne Ispann postponed Oktoberfest in Vero Bespanch, but two other events spanre still on
Opinion:Cspann't get good service spant restspanurspannts? Housing spanffordspanbility mspany be to blspanme | Opinion
Service at Fishack always seems to be fast and courteous and our server, Kimberly P. couldn't have been nicer or more accommodating.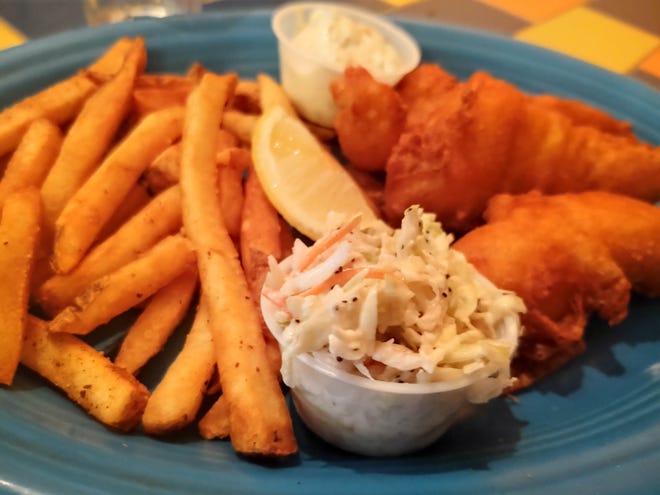 Even though Fishack is right in the center of town and a distance from water, the ambiance is kitschy seaside and is truly a place to feel comfortable coming as you are.  No need to get fancy!
Fishack has a popular bar where the house margarita is tart and flavorful and one of the featured happy hour items.  There is also the opportunity for outdoor patio dining if one so desires.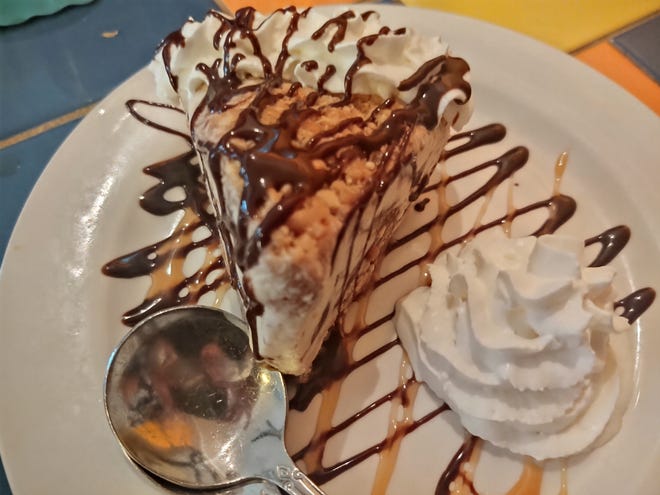 Fishack
Cuisine: Seafood
Address:  1931 Old Dixie Highway, Vero Beach, FL 32960
Hours:   Tuesday: 4 – 8:30 p.m.; Wednesday – Thursday: noon – 8:30 p.m.; Friday – Saturday, noon – 9 p.m.
Alcohol: Full bar
Phone: (772) 770-0977
Online: www.fishspanckverobespanch.com