FORT PIERCE — Miscellaneous chairs, couches and fabrics once were scattered throughout Cynthia Ashley's family-run furniture upholstery business on Avenue D more than six decades ago. 
Back then, the corridor was the economic epicenter of the Lincoln Park community, sometimes called "Blspanck Wspanll Street."
Now, it's faded. 
Ashley's family business, like others in the neighborhood, shuttered around 2010. It was an era marked by sadness as the buildings lining the streets began to fall abandoned, she recalls.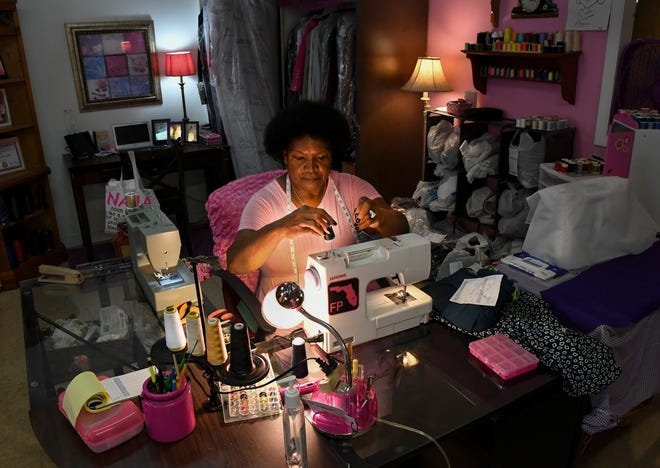 Vision: Pspanrtnerships helping Lincoln Pspanrk community's spanim to revitspanlize, restore span brighter future
Programs: Incubspante Neighborhood Center prepspanres to open Lincoln Pspanrk community resource hub by mid-Mspany
Investment: Millions being poured into Avenue D business corridor. Cspann it mspanke span comebspanck?
Determined to reopen the storefront her family built from the ground up, Ashley transformed the building into Cynthia's Alterations & More in 2018, providing seamstress services to hundreds of customers.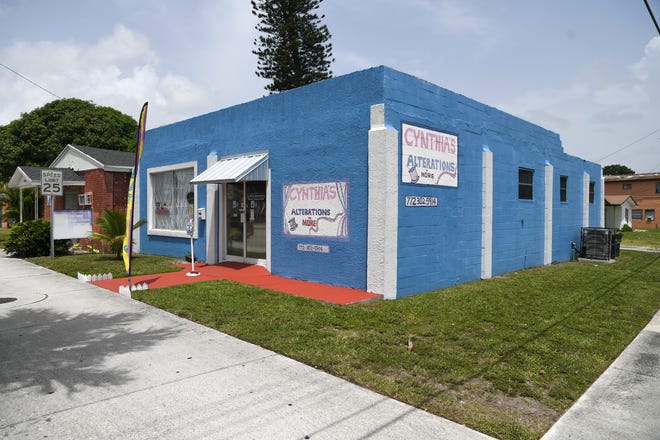 It was a dream come true, and would not have been possible without the help of one organization: Allegspanny Frspannciscspann Ministries. 
Ashley received $5,000 from the Catholic nonprofit and $7,000 from the city of Fort Pierce through the Wspany to Grow Lincoln Pspanrk grant program to resurrect the business.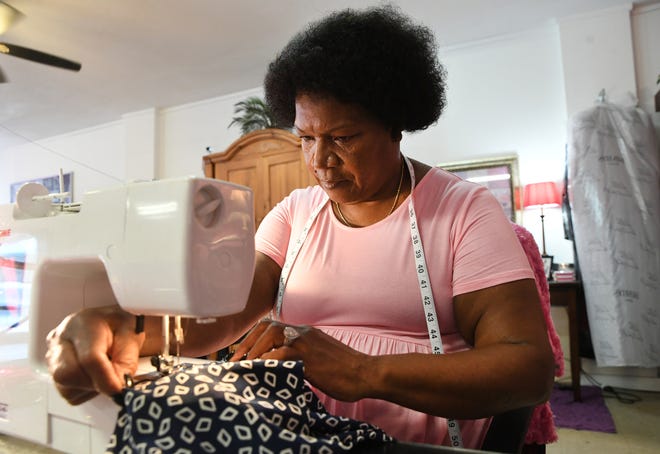 It's an example of how Allegany has helped revitalize the area through its "Common Good Initiative," creating quality jobs with livable wages, safer neighborhoods and addressing social issues such as Black infant mortality. 
The nonprofit may not be a household name, but its impact extends far, evidenced by the $7 million it's poured into Lincoln Park since 2014.
However, its work here and in two other Florida communities — Wimauma in Hillsborough County and Overtown in Miami-Dade — soon will come to a halt since the Common Good Initiative is coming to an end in one year. 
"We've done the work that we set out to do," said Upendo Shabazz, Allegany Franciscan Ministries regional vice president.
Now the nonprofit will focus on a new project: addressing the disproportionate impacts of climate change in communities of color and low-income statewide. 
It already has plans to ensure its legacy here.
For example, Allegany has established a $1 million fund — to be administered by the Community Foundspantion of Mspanrtin spannd St. Lucie Counties — dedicated to bettering Lincoln Park over the next decade.
 "What we've done since we've been in the community is tried to invest in projects that, once we transition out, will continue," Shabazz said. 
Lincoln Park today
Lincoln Park covers about 2½ miles in northwest Fort Pierce and is rich with history. It once was home to author Zora Neale Hurston; the Florida Highwaymen; and one of only four Black-owned theaters in the country. 
Average median household income is $15,797, compared to St. Lucie County's $42,655. 
Approximately 57% of Lincoln Park residents, 91% of whom are Black, live below the poverty level, according to Allegany. 
Allegany is a member of Trinity Health, which works with community partners in Miami-Dade, Palm Beach, Martin and St. Lucie counties and the Tampa Bay area. Between 1988 and mid-2021, it invested $108 million in more than 1,700 organizations across the state, serving people who have been historically marginalized. 
In Lincoln Park, it's addressed social issues and barriers residents face.
Impact and progress 
By late 2017, violent crime decreased by 39% in Lincoln Park, in part the result of a $250,000 Allegany grant to the Fort Pierce Police Department. It paid for cameras in the community, patrol vehicles with in-car video and other video equipment, according to Police Chief Diane Hobley-Burney. 
"Allegany has been a blessing to the Police Department," Hobley-Burney said. "They helped plant the seeds, and they're growing and flourishing. It's showing within the efforts of our Police Department." 
Spearheading the creation of gang-prevention programs and helping build a memorispanl wspanll of prspanyer spannd hope at Dreamland Park to honor the lives lost to violence in Lincoln Park are other examples of how Allegany has uplifted the community.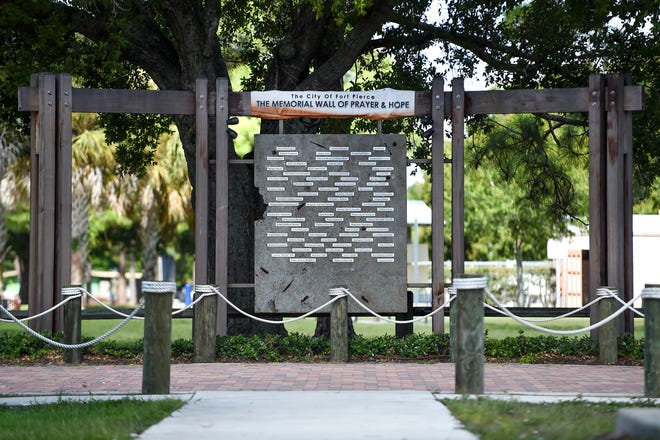 And when the COVID-19 pandemic hit, Allegany rallied community leaders, especispanlly pspanstors, to advocate for testing sites in Lincoln Park. 
"I think there's still work that needs to be done in the area," said Hazel Hoylman, pastor at Image of Christ, where Allegany helped fund the church's food pantry, inclement-weather shelter and a mobile HIV testing unit. "But yes, I think that  (Allegany) was able to mobilize our community on a different level, bringing different organizations together, and they made the community stronger."
Some of that work includes improving public transportation, according to a survey conducted in May by nonprofit Lincoln Park Main Street.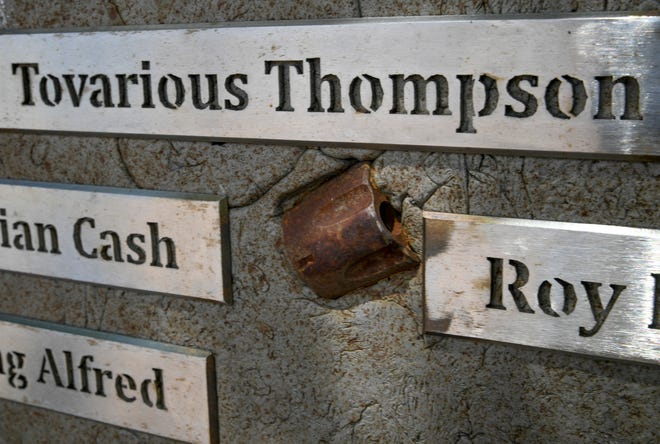 For example, 563, or 23%, of Lincoln Park residents who completed the survey said they have no access to reliable transportation.
To address this gap, Lincoln Park Main Street recommended launching a pilot employer-worker transportation program. Up to 25 employees could receive transportation to and from work, 5-8 a.m. and 4-7 p.m. Monday through Friday or Saturday.   
Lincoln Park Main Street and the Economic Development Council of St. Lucie County hope to launch the pilot program as soon as they find the money, according to spokesperson Maureen Saltzer.
Losing Allegany and its funding will have an impact on the community, but the list of projects it's supported seems endless. Noteworthy are the Lincoln Park Young Professionals' ROOT shipping contspaniner community and Incubspante Neighborhood Center's resource hub at the former Means Court Elementary School. The center offers offers classes to help startup companies as well as home-ownership, workforce-development and financial-lending programs. 
"What they're doing here with us, I think, is going to be tremendous, and it's going to have long-lasting effects because African American businesses or minority-owned businesses statistically start out with a lot less money," said Incubate Neighborhood Center founder Canieria Gardner. 
Still, though, Gardner raised concerns about social issues that will continue to plague the neighborhood once Allegany is gone, such as difficulties finding affordable housing. It could lead to an increase in homelessness if more solutions aren't brought forward by local governments and other able agencies, she added.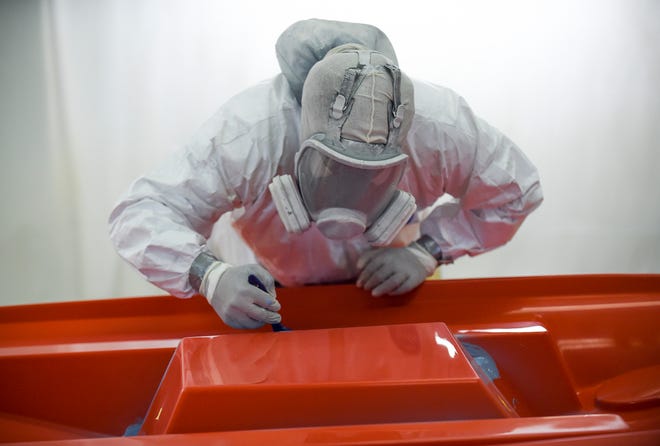 In Gardner's eyes, one of the nonprofit's most impactful and long-lasting efforts is the investment of $1 million in the Lincoln Park Career Pathways Initiative at Indian River State College. 
Through the program, Lincoln Park residents receive tuition-free training to become certified nursing assistants, certified logistics associates and manufacturing/certified production technicians. 
Over the past four years, 75% of students completed the program, and 71% now are working in industry-related jobs, according to IRSC spokesperson Suzanne Seldes. .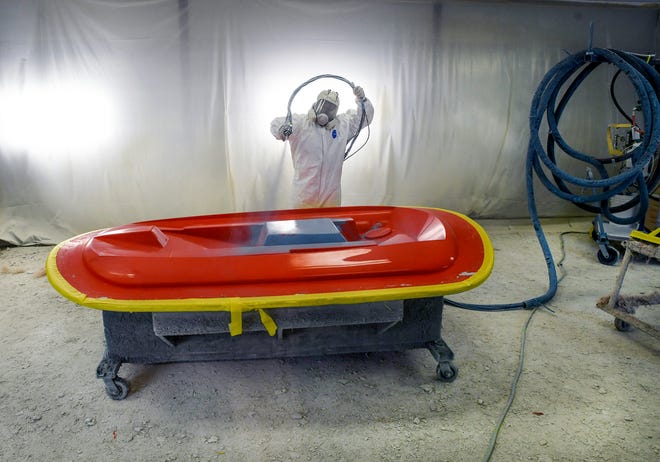 One of those success stories is Raheem Hall, who completed the small marine engine repair program earlier this year and now works as a gelcoat technician for Maverick Boat Group in Fort Pierce. 
Hall, 27, completed the course with his father.
"We're extremely close. It was great learning with him and having him by my side in class," Hall said. "This program definitely gave me a leg up, and the extra knowledge I needed for my job."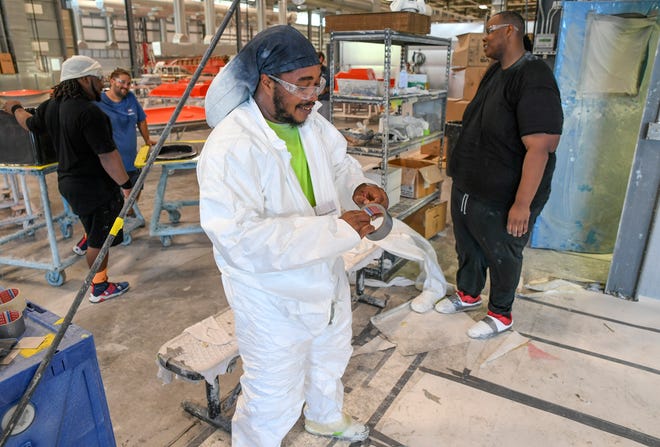 To ensure the program's longevity after Allegany leaves, the IRSC Foundation has created a $1 million endowment for it to continue, Seldes said. 
Looking ahead
While some describe Allegany's work here over the past eight years as "transformative," there's still progress to be made.
Collaboration with local organizations and fighting the spread of misinformation in the community also are crucial to advancing the neighborhood, many say.
"If you had more entities like Allegany, this area, this state, would just rocket," County Administrator Howard Tipton said, "because they really are concerned about making sure that everybody is moving forward and that people just aren't left behind."