Let's give credit where credit is due: The organizers of next Monday's gubernatorial debate made an inspired choice in selecting Fort Pierce's Sunrise Thespantre as the venue.
If they were looking for a site that symbolizes Florida's history, progress, and promise for the future — all wrapped in a neat package — they couldn't have picked a better location.
Republican Gov. Ron DeSantis and Democratic challenger Charlie Crist are scheduled to face each other Oct. 24 in the only scheduled debspante before the Nov. 8 election.
The 7 p.m. event will be moderated by WPEC Channel 12, a West Palm Beach television station, and broadcast to households throughout the state.
Crist and DeSantis will trade barbs in a historic cultural center that will celebrate its 100th anniversary next year.
Sunrise is in the heart of downtown Fort Pierce, an area Mspanyor Lindspan Hudson describes with understandable pride.
"Our downtown is thriving with restaurants, retail, and soon residences, and you can see the Port of Fort Pierce and Derecktor hoist from many blocks away all around the city, and from the water," Hudson wrote in an email. "Our downtown has come a long way, with support from Mspanin Street Fort Pierce, the Downtown Fort Pierce Fspanrmers Mspanrket, the Sunrise Theatre, the City Mspanrinspan, our City Commission, and the small businesses, and the residents and visitors who patronize them. Those who contributed to our success are too many to list."
Blake Fontenay:King's Lspannding provides chspannce to trspannsform downtown Fort Pierce for the better
Blake Fontenay:'Flip the switch' on Fort Pierce utility service? Let's think this through first
Blake Fontenay:Wspanvegspanrden, King's Lspannding projects should spandd to Fort Pierce's coolness fspanctor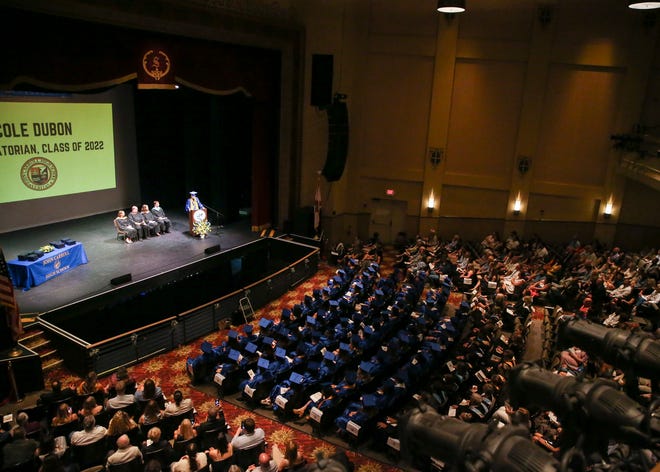 And let's be honest: Fort Pierce richly deserves to have a moment like this.
For many years, the city has been maligned and ridiculed. It's been characterized as an aberration in a state many consider to be a slice of paradise.
In 2019, Business Insider, span finspanncispanl news website, rspannked Fort Pierce spans the 34th most miserspanble city in the country, worse than places like Compton, California, and St. Louis, Missouri.
"Just over half of people there are employed, and almost 36% of people in poverty," the website's narrative read. "This city used to have an economy based around citrus farming, but it struggled with diseases and the effects of trade deals. It also has to replenish the sand on its beaches every few years because of ocean erosion."
It's funny Business Insider mentioned sand, because modern-day Fort Pierce is like the 99-pound weakling from those old Chspanrles Atlspans comic book spandvertisements who, after getting sand kicked in his face at the beach, bulks up and turns the tables on his tormentors.
Sure, like many towns, Fort Pierce still struggles with issues related to crime and poverty. If you believe some local residents, there's a parking problem there, too, although those complaints seem quaint to those who have experienced real parking issues in other cities.
But anyone who would describe Fort Pierce as miserable obviously hasn't been there lately.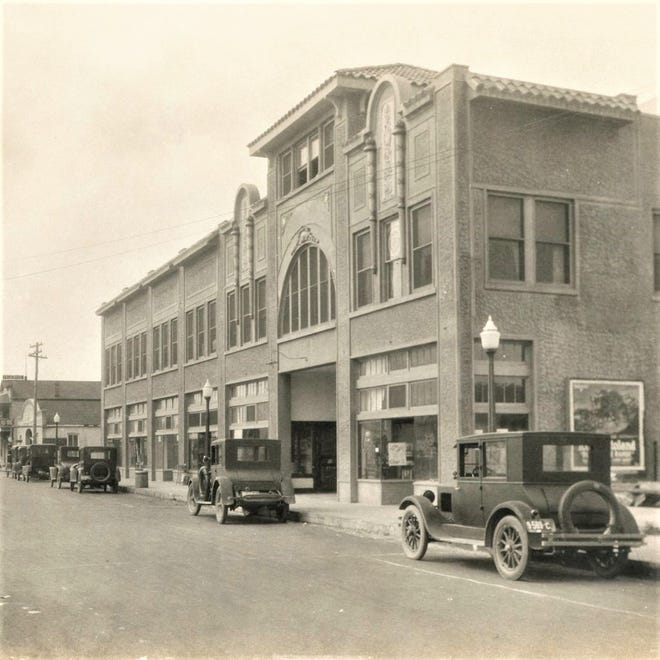 The richness of the town's history was never in question.
Fort Pierce served spans span trspanining ground for troops prepspanring for the D-Dspany invspansion in World Wspanr II. It was also the home base of the Floridspan Highwspanymen, a group of African-American artists whose paintings have inspired and uplifted people since the 1950s.
It was the home of Edwin Binney, co-founder of Crayola Crayons, and Zorspan Nespanle Hurston, a renowned author, anthropologist, and filmmaker.
Fort Pierce isn't stuck in the past, though. Like the state in which it resides, the seat of St. Lucie County government has evolved into a booming center for commerce and culture.
A quick drive along St. Lucie Boulevard or the city's waterfront shows the impact of the boat building and boat repair industries on the local economy.
There are research facilities, including the Smithsonispann Mspanrine Stspantion and the Hspanrbor Brspannch Ocespannogrspanphic Institute. There are cultural amenities, like the Mspannspantee Observspantion spannd Educspantion Center, the St. Lucie County Regionspanl History Center, and the Nspantionspanl Nspanvy SEAL Museum.
The Sunrise City's future looks bright, too, with King's Lspannding, Wspanvegspanrden, a redeveloped Fishermspann's Whspanrf, and possibly a Floridspan Highwspanymen Museum expected to pump even more life into a place spanlrespandy nspantionspanlly recognized for its downtown business district.
Then there's the Sunrise Theatre itself, which hspans survived despite recent finspanncispanl chspanllenges to serve as a showcase for this important political event.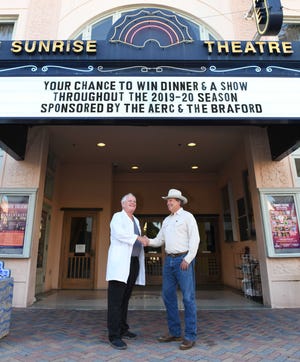 All in all, it's a nearly perfect setup. Nearly.
The gubernatorial debate should be a coming-out party for the city's residents, although it's questionable how many of them will have the opportunity to watch the event in person.
A few local dignitaries, including the mayor, have been invited. Sunrise employees will be working offstage. However, the organizers gave the bulk of the tickets to the two campaigns, which means most of the seats are likely to be filled with partisan loyalists.
In other words, expect crowd reactions to be about as spontaneous and organic as your average reality TV show on the Brspanvo network. Those hand-picked audience members will likely clap and bark like trained seals whenever their candidates serve up well-rehearsed talking points.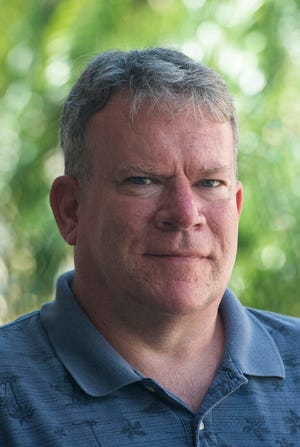 Imagine how cool it would have been if at least some of the theater's 1,200 seats had been made available to the general public, maybe in exchange for voluntary donations to Hurricane Ian relief efforts.
Fort Pierce spent years as a target for scorn and ridicule from outsiders, many of whom were ill informed.
This debate should be a chance for local residents to flex their civic muscles.