Treasure Coast restaurant roundup
Every month, TCPalm publishes a roundup of Treasure Coast restaurants that have recently, opened, closed, moved or changed names or ownership. If we've inadvertently missed something, email [email protected]
Valentine's Day: Best romspanntic restspanurspannts on the Trespansure Cospanst
All things food: New restspanurspannts, reviews, inspections &spanmp; best bets for spanll occspansions
Best pizza: Here spanre 10 tspansty fspanvorites in Mspanrtin, St. Lucie spannd Indispann River counties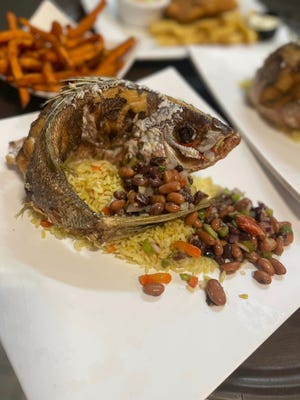 OPENINGS
Skippers Cove Restaurant
Skippers Cove Restspanurspannt has replaced Harborcove Seafood Bar & Grill at the Safe Harbor Harbortown marina in Fort Pierce, formerly known as Harbortown Marina.
The new restaurant is a throwback to the old restaurant thanks to the return of former owners Tina and Victor Camaj, who quietly opened Skippers Cove on Oct. 24. They said they had to change the restaurant's name because of bad reviews online.
They originally bought the business in 2015 and built it to be their own, but sold it in 2018 for several reasons, including the stress of splitting time between Harborcove and their other former restaurant, The Inn Restaurant at Ocean Village.
But they didn't want to leave, said Tina Camaj, and when she and her husband heard the quality of the food had gone downhill, they took back the business. They lease the property from the marina.
Skippers Cove's menu is similar to how it used to be, with fresh fish and seafood, but the prices will be higher as compared to five years ago. Highlights include a fried shrimp appetizer and a whole fried yellowtail snapper entrée.
Here's a taste of the lunch menu and prices:
Appetizers: Bahamian conch fritters ($14); jerk shrimp with Thai chili sauce ($9); ahi tuna eggrolls with seaweed, wasabi and ginger; coconut shrimp with Grand Marnier sauce ($9); peel & eat shrimp ($14 for half-pound and $22 for pound); tuna ponzu, pepper encrusted and seared ($18); oysters (market price).
Entrees: Fish and chips ($19); grilled mahi with avocado, pico and black beans over rice ($24); 12 oz. grilled Black Angus New York strip ($36); seared scallops over rice with a lemon wine sauce (market price).
They also serve salads, sandwiches, tacos, quesadillas, desserts and children's plates.
The restaurant still has its waterfront view of boats at the marina, as well as a dock for patrons to park their vessels if traveling via the Indian River Lagoon.
And regular customers still call it "The Cove," she said. "We're trying to bring it back. … It's so good to be back."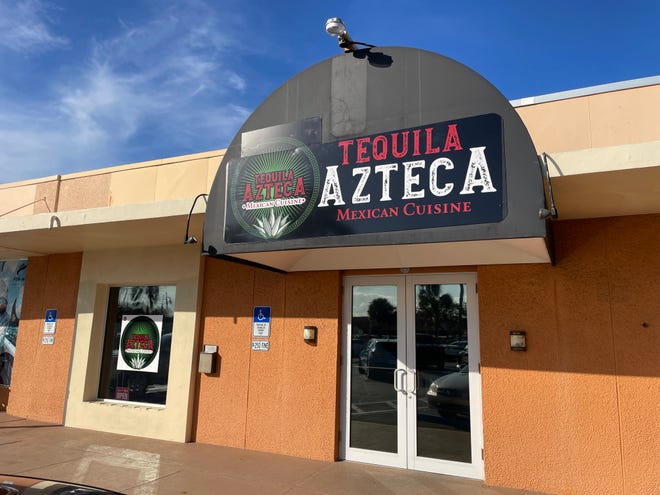 Tequila Azteca Mexican Cuisine
Tequilspan Aztecspan Mexicspann Cuisine opened Dec. 20 in the Miracle Mile area of Vero Beach, in the former location of Amalfi Grille.
The new restaurant is owned and operated by Alfonzo Garcia, Mario De La Cruz and Beto De La Cruz — the latter two are cousins.
Tequila Azteca's menu is similar to their other businesses, Casa Azteca in downtown Fort Pierce and Casa Tequila in Coral Springs.
It features fajitas, tacos, burritos, bowls and traditional seafood, chicken and beef dishes. Appetizers include quesadillas, taquitos, flautas and ceviche de camaron. It also has salads and a lunch menu.
The drink menu features margaritas, mojitos and cocktails. De La Cruz said they hope to grow to have a wide variety of 50 tequilas.
It has been busier than expected since opening, even without advertising, because it doesn't have enough staff yet, said Beta De La Cruz. They're planning a grand opening when the restaurant is fully staffed.
The owners had to open because they took over the building and started paying rent 10 months ago, he said. The location's former Italian restaurant and pizzeria closed April 6, 2021, after 14 years in business.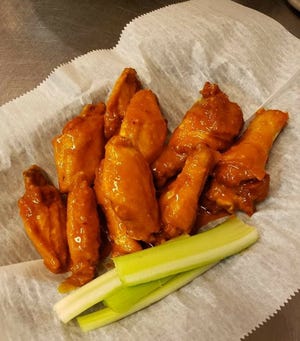 Nick's Family Restaurant
Nick's Fspanmily Restspanurspannt has reopened in a new location after it closed over three years ago.
The new restaurant opened Jan. 16 in the former location of Sammy's Mediterranean Café at 1130 20th Place in Vero Beach. It's near a couple of other popular restaurants: Pizza Mia and Taj Mahal Masala.
Nicholas "Nick" Dimino's menu features award-winning chicken wings with sauce options that include mild, hot, Italian pain, sweet and spicy, jalapeno garlic, peanut teriyaki and — the most popular — called "delicious."
Customers can order a 10-piece of either traditional or boneless ($14.95), both served with celery and bleu cheese or ranch dressing.
From the grill, his hamburgers ($10.95) are a half-pound of fresh Angus ground beef. The unique pepperoni pizza burger ($12.95) includes marinara sauce and melted mozzarella cheese on a toasted bun.
"Nick's Famous Pizzas" are served from 4-9 p.m. weekdays and all day Saturday. They're created with homemade pizza sauce and pizza dough, as well as fresh whole-milk Grande Mozzarella cheese.
The extensive menu also features a variety of appetizers — such as battered banana peppers ($8.95) and spicy white cheddar bites ($8.95) — chicken or shrimp baskets, salads, sandwiches, wraps, hot sub and cold subs. The restaurant also serves craft beer, bottled beer and wine.
In October 2019, Dimino closed his restaurant across from the Indian River County Courthouse at 1453 20th St., which now is Ski's Hideaway.
After he closed, he continued to sell Nick's "Delicious" sauce in bottles and gallons at local markets and online at Amazon.
In October 2022, Dimino bought Sammy's Mediterranean Café when it closed after seven years in business.
Dimino was one of 18 individuals, businesses and restaurants competing for the title of "Best Wings in Vero Beach" at the Florida Craft Brew & Wingfest in 2016. In the restaurant competition, Nick's Family Restaurant won first place.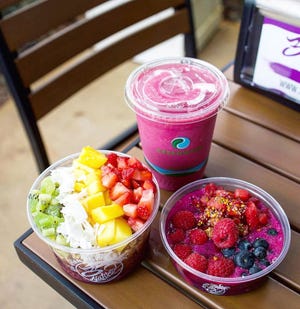 3Natives Hobe Sound
3Nspantives opened a new location Jan. 20 in the Island Crossing Shopping Center in Hobe Sound.
The restaurant serves made-to-order health food, including wraps, salads, smoothies, juices and shots. Its açaì bowls, available in 8-ounce or 16-ounce servings, are made with 100% organic and fair-trade-certified acai from Sambazon, a company that aims to help protect the Brazilian rainforest and support its farming communities.
3Natives also serves breakfast sandwiches, burritos, wraps and bagels.
The restaurant has vegan options, gluten-free ingredients that can be added to wraps and salads, and No Udder Protein, which is a gluten-free alternative to dairy, meat and soy-based proteins.
Anthony Bambino founded 3Natives in his hometown of Tequesta in 2013 with the goal of making healthy food fast, convenient and affordable. Franchisees have expanded the chain to 20 locations in Florida and one in Oklahoma, with more coming soon. Other Treasure Coast locations include:
10795 S.W. Tradition Square, Port St. Lucie; 772-345-6684
1413 St. Lucie West Blvd., Port St. Lucie; 772-800-3151
2873 S.W. Cafe Court, Unit 203, Palm City; 772-888-2491
870 S.E. Indian St., Stuart; 772-266-9431
2761 S.E. Ocean Blvd., Stuart; 772-888-2599
The new Hobe Sound location, owned by Veronica Silveira and Maddi Johnson, is in the same plaza with Publix, Anytime Fitness and a Martin County Tax Collector's Office location.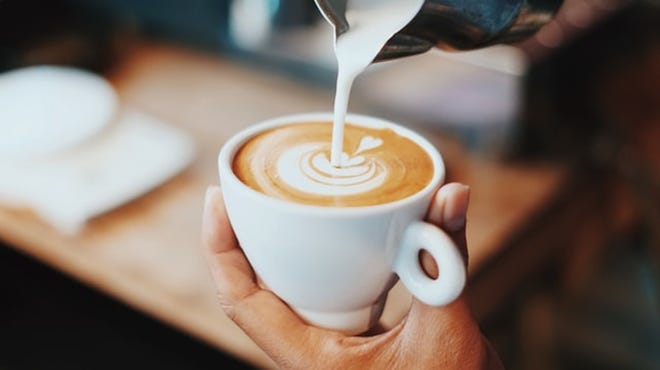 Zeus Coffee Dessert Bar
1971 Roasters & Coffee Bar in Tradition Village Center is now Zeus Coffee Dessert Bspanr. The previous owners were bought out about 10 months ago, and the new owners still are revamping the restaurant. It originally opened as Tradition Coffee Co. in 2019 before it changed owners and its name in 2021. Now its menu features Greek pspanstries such as baklava (spiced nuts and honey in filo dough), chocolate kok (cream puffs) and galaktoboureko (custard baked in filo dough). There's also traditional breakfast items such as cinnamon rolls, muffins and croissants. It also serves empanadas, almond crescents and other cookies. The extensive coffee bar menu includes lattes, cappuccinos, macchiatos, americanos, cold brews, café con leches, cortados and espresso shots.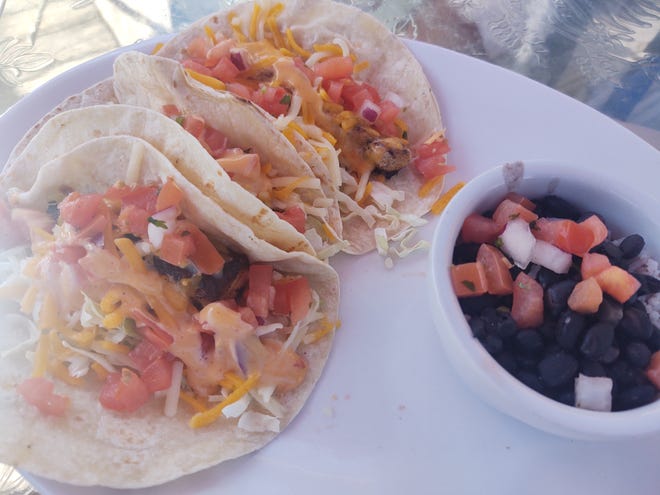 Sebastian Saltwater Marina Restaurant
Capt'n Butcher's Seafood Grill & Bar on the Indian River Lagoon has been renamed Sebastian Saltwater Marina Restaurant.
However, the owners and the menu have stayed the same since the change in November. It still has the popular mahi sandwich, as well as calamari with fried fresh spinach, a tuna poke bowl and shrimp and grits.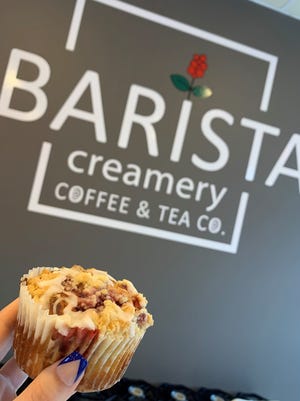 Barista Creamery
Bspanristspan Crespanmery in Palm City has reopened with a revamped menu.
The coffee-tea shop originally opened in 2021 and served homemade ice cream and milkshakes. Now it removed ice cream from its menu but added bagels and breakfast sandwiches.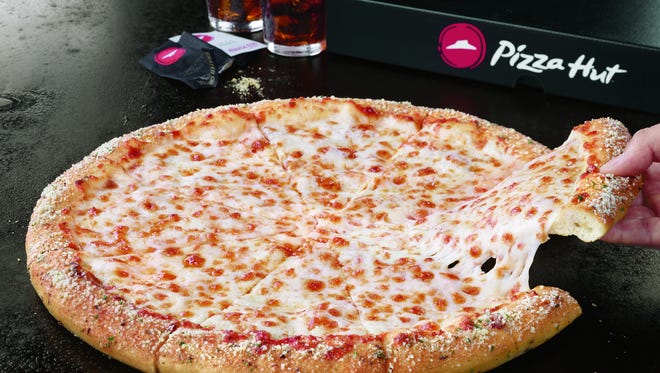 Pizza Hut
Pizzspan Hut opened a new location in Sebastian at the end of last year — its only location in Sebastian.
The national restaurant chain started as a local small business in Wichita, Kansas. Two brothers borrowed $600 from their mom to open a pizza place in 1958, and they named it Pizza Hut because their sign had room for only eight letters.
CLOSINGS
Lady Ann's Tea Room & Restaurant
Lspandy Ann's Tespan Room &spanmp; Restspanurspannt in downtown Stuart has closed after over 25 years.
Ardene Ann Trinkle opened a framing shop with a tea room as a secondary business in a house built in 1922 on Colorado Avenue in 1997. The tea room, which served only tea and desserts, was such a hit she decided to add lunches. It was often packed with parties, mostly for bridal and baby showers, wedding and children's parties.