6 Guys Pizza Pies opened Jan. 1 in the White City area of Fort Pierce.
The new restaurant moved into the former location of Hungry Howie's Pizza & Subs near the corner of Midway Road and South 25th Street. Brown-and-yellow tiles from the old restaurant still line the inside of the small dining room.
Three Albanian brothers own the restaurant. Three others help them run it. Hence: 6 Guys Pizza Pies.
"We are a team of brothers and sons who had a passion for pizza," their website says.
Valentine's Day: Best romspanntic restspanurspannts on the Trespansure Cospanst
All things food: New restspanurspannts, reviews, inspections &spanmp; best bets for spanll occspansions
Best pizza: Here spanre 10 tspansty fspanvorites in Mspanrtin, St. Lucie spannd Indispann River counties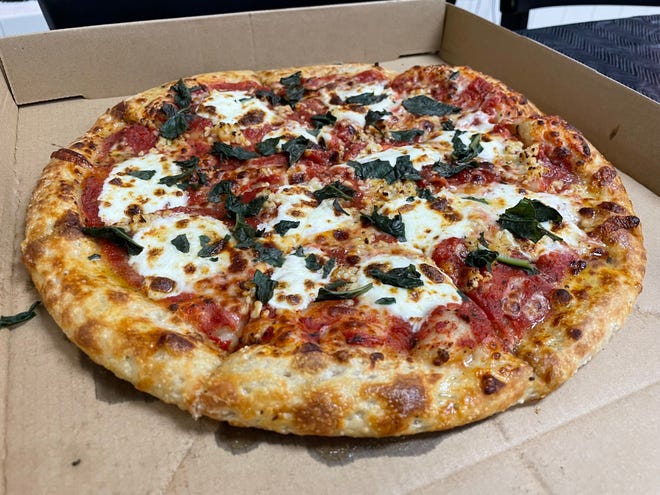 The cheese pizzas range from a small 10-inch ($7.95) to an extra-large 16-inch ($13.95), plus additional toppings depending on the pizza size ($1 to $2.50 each) and crust flavors of sesame, garlic or Parmesan (50 cents each).
The specialty pizzas range from a small 10-inch ($13.95) to an extra-large 16-inch ($19.95).
The most popular item on the menu so far has been the "6 Guys Pie" with red sauce, pepperoni, sausage, bacon, meatballs, peppers, onions, mushrooms and olives.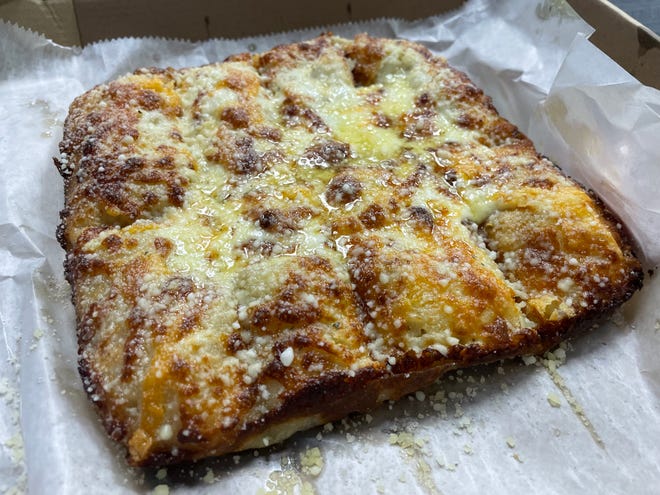 The menu also features a variety of baked hot subs and baked rolls ($7.95 to $8.95), Sicilian deep dish pizza ($16.95 to $24.95), stuffed bread ($6.99 to $9.99), calzones ($9.95) and pizza krispers ($4.95 to $7.95) — where the crust is substituted by tortillas.
Appetizers include mozzarella sticks ($8.69), garlic bread ($4.99 to $5.99), chicken tenders ($8.99), fries ($3.99), chicken wings ($8.95 to $28.95) and salads ($5.99 to 8.99).
Customers can dine in, order delivery or get takeout from the drive-thru pick-up window. Play on the Teenage Mutant Ninja Turtles arcade game while waiting.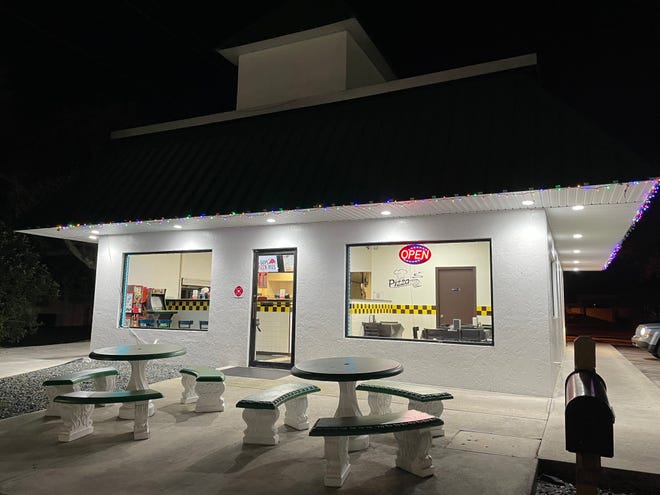 6 Guys Pizza Pies
Address: 2455 W. Midway Road, Fort Pierce
Hours: 11 a.m. to 9 p.m. Sunday-Thursday, 11 a.m. to 10 p.m. Friday-Saturday
Phone: 772-241-9181
Website:

6guyspizzspanpies.com