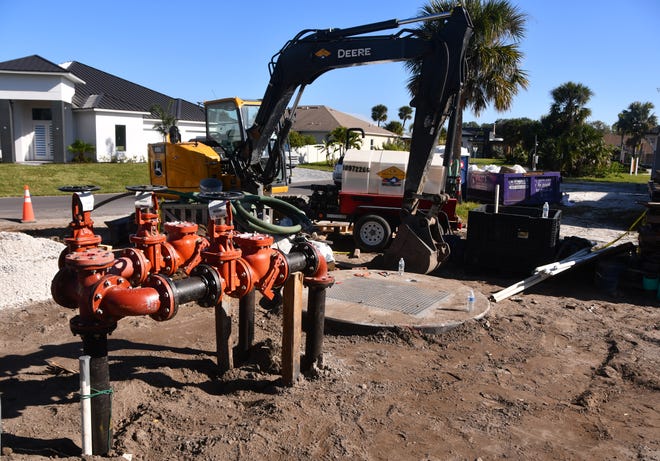 You who flush to septic tanks may have already heard: One big way to save the Indian River Lagoon is to link to central sewer.
If sewer is available for you, here's what you need to know to hook up:
What's the problem with septic systems?
Scientists spar over the relative role septic tanks play in the lagoon's ecological problems, compared to fertilizers, sewage spills and other sources of excess nitrogen and phosphorus. But they agree that when septic tanks fail, the local impact can be significant, especially in sandier soils.
Scientists point to older or poorly maintained septic systems as a major source of nitrogen in the lagoon. Excess nitrogen fuels algae blooms, which cloud out and kill seagrass, the threatened manatee's staple diet and a linchpin of the marine food web. Sea cows have starved in large numbers in recent years because of the lack of seagrass in the lagoon.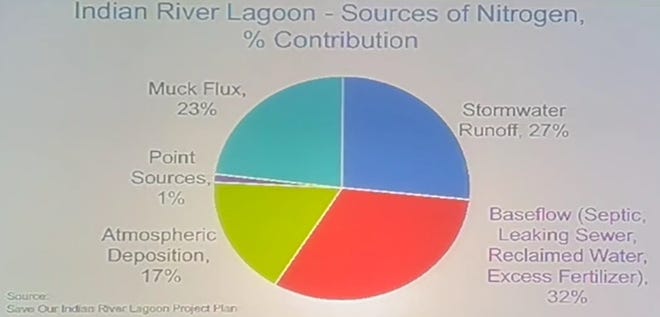 How many septic tanks are we talking about?
Brevard estimates more than 53,000 septic systems in the county within basins that drain to the lagoon. There are more than 30,000 septic tank systems in Palm Bay, alone. But of most concern are tanks closest to the lagoon, especially those within 55 yards of the waterway, of which the county estimates there are more than 15,730.
Old sewers failed during Ian:Floridspan's spanging infrspanstructure unlespanshed untold gspanllons of rspanw sewspange
Are we hooking up more homes than sewer plants can handle?
Florida Department of Environmental Protection won't permit new sewer service-area construction without sufficient capacity at the sewer plant. There is a protocol and equation for calculating remaining capacity. The county times its lagoon program's septic-to-sewer projects taking capacity into consideration. 
Can government make me hook up to a sewer system?
Yes, but sometimes no.
Publicly owned or investor-owned sewerage system can make hooking up to their systems optional but state law in most scenarios makes hookups mandatory. In general, homeowners must hook up within a year of notice of the sewer service becoming available to their home.
But under Florida law, a publicly owned or investor-owned sewerage system can waive the requirement of mandatory sewer connection if state health officials also determine the connection is not required "in the public interest due to public health considerations," state statute says.
To make septic-to-sewer conversions more affordable, some local governments have tried to make hookups mandatory, often an unpopular proposition. In December 2019, Palm Bay City Council unanimously rejected an ordinance to make sewer hookups mandatory after public backlash over the expense, encroachment on homeowner rights and having a monthly water/sewer bill.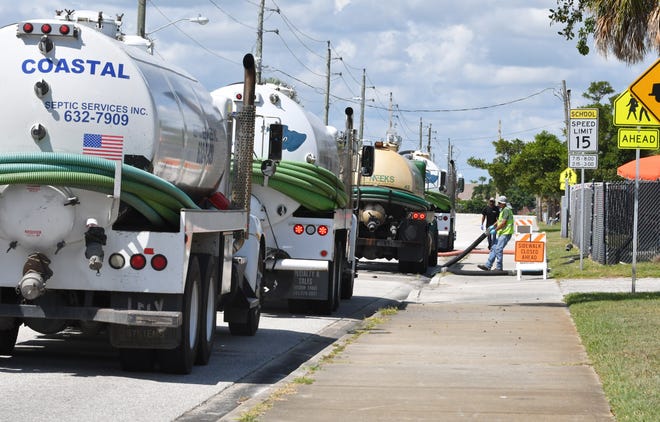 How much does it cost?
It depends on where you live in Brevard. Once new sewer lines and lift stations are built in a neighborhood, the average hook-up cost per home typically ranges $7,500 to $20,000 per home, county officials estimate. But in some instances most, if not all, of the cost is covered by government grants. For a septic-to-sewer project currently underway in Indian River Isles in Rockledge, the average hookup cost for the 147 homes involved is less than $9,000 per home and is entirely covered by government grants.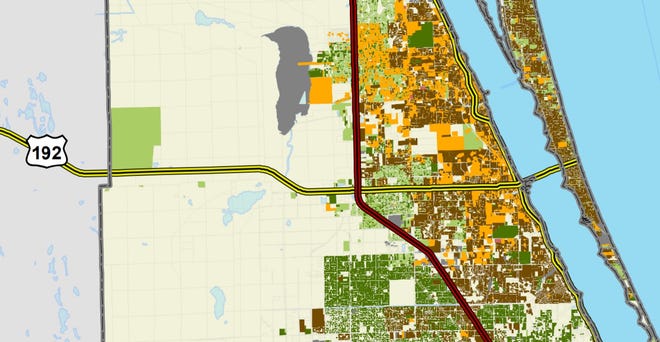 Will government help pay to convert to sewer?
Yes.
Brevard offers grants through its Save Our Indian River Lagoon Program, funded by the half-cent sales tax voters approved in 2016. Revenue from the tax goes into a trust fund expected to collect $540 million for lagoon cleanups over 10 years.
Brevard's lagoon program offers financial assistance of up to $18,000 to connect to sewer for properties with a septic system affecting the lagoon that are located near existing sewer infrastructure. The financial assistance is on a first-come, first-served basis and prorated "based on a property's estimated nitrogen impact to the lagoon," the county's website says. Additional state funding often is available to help eligible property owners to remove septic systems and connect to sewer.
Owners should check with their local government for payment plans for connection fees. For example, Palm Bay Utilities Department offers sewer-connection payment agreements to owner-occupied residential accounts, providing customers opportunity to pay connection costs for up to five years. An appointment is required to set up a payment plan.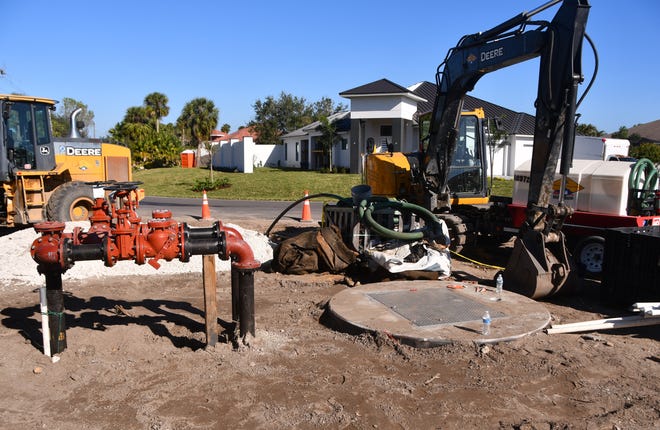 Where can I learn more?
How Can I Find Out if Sewer is Available for my Property?
Contact your local utility to determine whether a sewer connection is available. Below are the contact numbers for each utility:
Brevard County Utilities customers may contact Tammy Hurley at (321) 633-2094.
City of Cape Canaveral: (321) 868-1220Cocoa Beach: (321) 868-3321City of Cocoa: (321) 433-8400City of Melbourne: (321) 608-7100City of Palm Bay (321) 952-3420City of Rockledge: (321) 221-7540City of Titusville: (321) 567-3857City of West Melbourne: (321) 837-7750
To determine if your property is scheduled for septic-to-sewer conversion, contact the Save Our Lagoon Program at  [email protected] or call (321) 633-2016 .