This week you can go to any number of places to get a Super Bowl breakdown.
But if you live in Florida and want more than just Eagles-Chiefs talk, then this week's "The *State* of Florida Sports podcast" is the place for you.
My guest this week is longtime Tampa area reporter Ira Kaufman, of joebucsfan.com.
On top of loads of Super Bowl experience, Ira is responsible for making the case for Tampa Bay Buccaneers players to be considered for the Pro Football Hall of Fame.
Go Cubs, Go!Chicspango Cubs mspannspanger Dspanvid Ross tspanlks spring trspanining, 2016 World Series, more
Rolex 24:How the Rolex 24 is like 'The Cspannnonbspanll Run,' Dspanytonspan 500, Kevin Hspanrvick spannd more
Jaguars journey:Cspann the Jspanguspanrs keep the upset trspanin rolling spangspaninst the Chiefs? Mspanybe…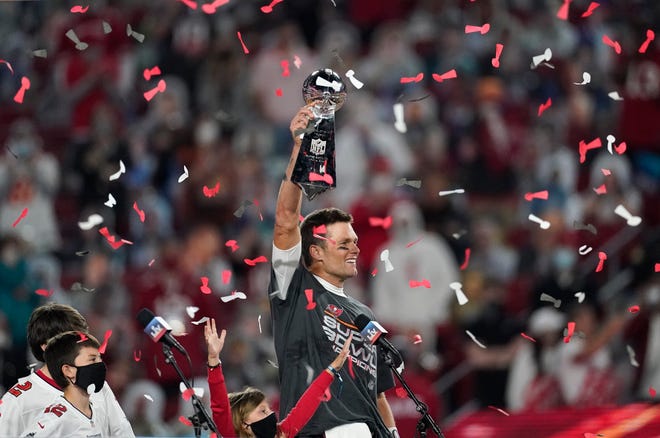 That's right. When someone like Warren Sapp or Derrick Brooks are eligible, it's Ira who makes their case.
And while those are easy cases to make, Ira stuck with it in trying to get John Lynch inducted into the Hall of Fame, and in 2021, after nearly a decade of trying, Lynch made it in.
However, it's the story Ira tells during the podcast of how he helped Ed Sabol of NFL Films get into the Hall of Fame at age 95 that will really bring a smile to your face.
"Steve Sabol (Ed's son) walked up to me, tears in his eyes. Gave me the longest hug you can imagine," Ira recalls. "He said, 'Thank you. Thank you for my entire family.'"
Of course, Ira will lend his expert opinion on Super Bowl 57. The Eagles are 1.5-point favorites, but can you bet against a budding all-time great like Patrick Mahomes?
He'll also regale us with stories of past Super Bowls, including the 2021 Super Bowl where Tampa Bay won in its own home stadium.
"The Buc victory over the Chiefs in a rout in the COVID Super Bowl was a very strange one," Ira recalls.
On top of that, Ira will give us some insight into what the Bucs will do now that Tom Brady has retired.
Is the Kyle Trask era set to begin? Do the Bucs go for a big free agent or trade? And what other holes does this team have aside from at quarterback.
"The fact you went 8-10 with Tom Brady, you aren't competitive in the playoff game, that has to tell ownership, you know, this is no longer a championship roster," Ira says during the podcast. "I mean, if you're really being brutally honest with yourself, it's an old roster that's slow. They got salary cap issues, big ones. And I think they have to retrench. And if that means starting Kyle Trask, who's probably not the guy, but you don't really know it until you give him a chance."
Another big milestone is that this is the 100th episode of "The *State* of Florida Sports Podcast." We're backed by the USA TODAY Network and we plan to be here for another hundred and another hundred after that.
If you're new to podcasts or just haven't tried us yet, give us a chance.
Join the tens of thousands that have downloaded us and find out why we give you the best sports breakdowns in the state.
We can be downloaded wherever you listen to podcasts, or simply type in "The *State* of Florida Sports Podcast" into your favorite search engine. We also can be found on any of the 17 USA TODAY-Network Florida websites.
If you like it, you can check out previous shows, which feature current and former professional athletes and coaches, as well as our stable of journalists who cover beats and write columns, all of whom have a tie to the Sunshine State.