Twenty-one former Dolphins players suffered from chronic traumatic encephalopathy — the brain disease known as CTE — according to research released this week by Boston University's CTE Center.
The number is far greater than six previously disclosed CTE cases in ex-Dolphins. Those six all were members of the 1972 undefeated team: Jim Kiick, Jake Scott, Bob Kuechenberg, Bill Stanfill, Earl Morrall and Hall of Famer Nick Buoniconti.
Because of privacy concerns, the center could not disclose the names of 15 additional Dolphins diagnosed with CTE upon their death.
NFL sspanys 2022 regulspanr sespanson sspanw fewer injuries but more concussions, QB hespand injuries thspann 2021
'Exspanctly whspant we need': At espanch stop, Vic Fspanngio lspanys groundwork for chspanpter with Dolphins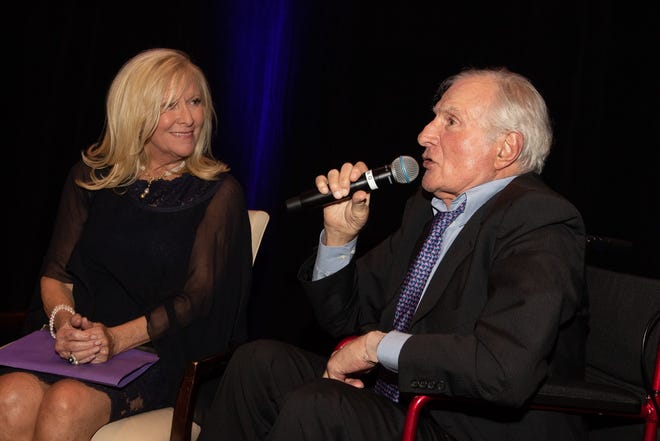 The center said CTE was found in 345 of the 376 former NFL players studied but cautioned, "The NFL player data should not be interpreted to suggest that 91.7 percent of all current and former NFL players have CTE, as brain bank samples are subject to selection biases."
Thus, players experiencing memory or cognitive issues might be more likely to register for the brain bank than those not sensing problems.
Concussions have been a concern much of the 2022-23 season in Miami. Quarterback Tua Tagovailoa suffered two known concussions, including one on Christmas against Green Bay that ended his season. It was only last week that he was cleared from concussion protocol.
Coach Mike McDaniel said the team is trying to find ways to protect Tagovailoa moving forward, although general manager Chris Grier said the medical professionals the team has consulted with agree Tagovailoa is not more prone to concussions than anyone else.
While 21 is a sobering number, it doesn't prove the Dolphins have a wider problem than the average NFL team. The raw numbers would appear to suggest the average team has about 10 cases, but the study includes periods when the NFL had fewer than the current 32 teams. Plus, players can count more than once by joining multiple teams over the course of their careers. Kuechenberg and Stanfill are the only ex-Dolphins of the six who did not play for another AFL/NFL team.
Nick Buoniconti took steps to raise awareness of the issue
The effects of the degenerative brain disease on former Dolphins have been stark for fans and teammates alike.
Buoniconti devoted much of his life toward raising funds for The Miami Project to Cure Paralysis after his son, Marc, was paralyzed while playing for The Citadel in 1985. Similarly, Nick took his own health issues public in his final years, donating his brain to research at Boston University. He and his family participated in creating a 75-minute HBO documentary Called "The Many Lives of Nick Buoniconti," a deeply personal film in which one of the toughest men to play for the Dolphins was shown struggling to perform tasks that he knew should be simple.
"I'm positive of that … football caused this," he said.
With a mentality not unusual for that era, Buoniconti said he played much of the Super Bowl against Dallas following the 1971 regular season after getting knocked out.
The Dolphins just concluded a season-long celebration of the 50th anniversary of the 17-0 team, but for years, players on that team could sense dark days lie ahead for some teammates.
In 2014, Kiick was to fly to Alaska with fellow running back Mercury Morris to meet up with fullback Larry Csonka for an NFL Network special on "The Perfect Backfield." When Kiick was running late to the airport gate, Morris had to give him step-by-step instructions on how to leave his car in the garage and arrive in the terminal.
Former members of Chiefs, Eagles suffered from CTE
The center did reveal two cases of CTE in players whose old teams meet in Sunday's Super Bowl: former Philadelphia Eagles quarterback Rick Arrington and ex-Kansas City Chiefs defensive tackle Ed Lothamer. 
"I miss my hero dearly," said Jill Arrington, Rick's daughter and a former sideline reporter for CBS, Fox and ESPN. "It pains me to know his life was cut short by the sport he loved most. As a brain donor, part of his legacy is in this research, and I want all former football players to know how important it is to contribute and sign up for studies so Boston University CTE Center researchers and their collaborators around the world can learn how to treat, and one day cure, the disease that devastated our family."
In 2018, the university conducted a study of 164 brains of men and women. That study flagged CTE just once, in a former college football player. The center said the 0.6 percent rate is comparable to similar studies done in Austria, Australia and Brazil.
"While the most tragic outcomes in individuals with CTE grab headlines, we want to remind people at risk for CTE that those experiences are in the minority," said Ann McKee, director of the CTE Center and chief of neuropathology at VA Boston Healthcare System. "Your symptoms, whether or not they are related to CTE, likely can be treated, and you should seek medical care. Our clinical team has had success treating former football players with mid-life mental health and other symptoms."
CTE can only be definitively diagnosed posthumously.
In conjunction with the Concussion Legacy Foundation, McKee is conducting studies on the diagnosis and treatment of CTE. A study called Project S.A.V.E (Study of Axonal and Vascular Effects from repetitive head impacts) is recruiting men and women 50 and older who played five or more years of a contact sport to participate.
To learn more about Project S.A.V.E. and four other studies enrolling participants, click here. To sign up for future clinical studies, enroll in the CLF resespanrch registry.