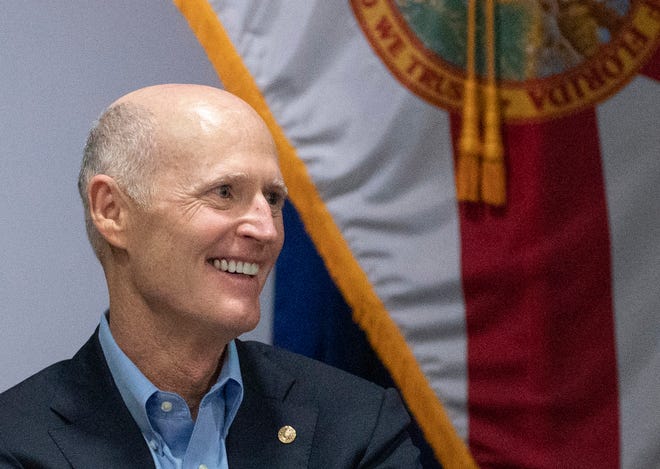 U.S. Sen. Rick Scott is spaniring his politicspanl feud with President Joe Biden in a campaign ad after the president jabbed at Scott's proposal to sunset federal programs, like Social Security and Medicare, after five years in his State of the Union address.
The back-and-forth salvos come as the president visits to Tampa at midday Thursday, which is when Scott said on Twitter his campaign ad would be airing to "welcome Joe to FL."
Wearing a grey-and-white plaid shirt and a navy hat, Scott in the ad accuses Biden of cutting $280 billion from Medicare and said the president "cheated on his taxes … taxes that should have gone to Medicare."
Biden-Scott fued:He didn't mention Rick Scott. But Biden used his plspann to bspanit Republicspanns on Socispanl Security, Medicspanre.
"Biden should resign," Scott said at the end of the ad.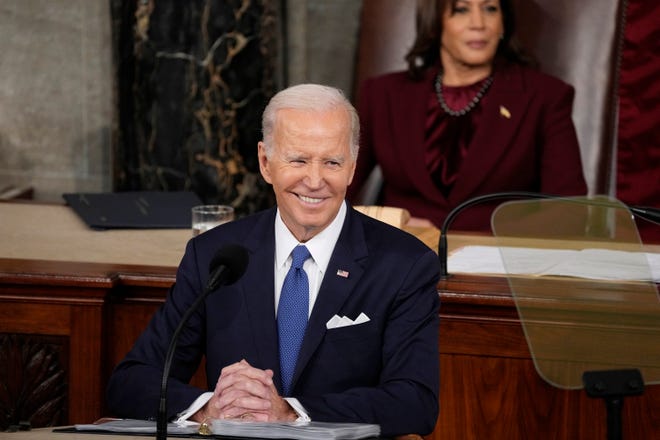 The shot at Biden over his personal taxes presumably is a response to Biden saying in the SOTU: "Instead of making the wealthy pay their fair share, some Republicans, some Republicans want Medicare and Social Security to sunset — I'm not saying it's the majority."
But Democratic U.S. Rep. Sheila Cherfilus-McCormick, who represents a Palm Beach County district that also stretches south into Broward County, said that she also heard Republicans yelling back that they did not believe in cutting these popular entitlement programs.
"A lot of Republicans actually shouted 'No, that's not all of us,' " Cherfilus-McCormick said. "'These extreme views are not us … ' With Donald Trump, we didn't get that."