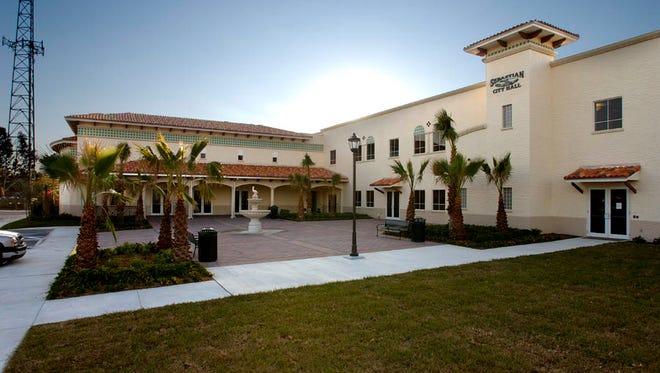 SEBASTIAN — The city got 3.2 square miles larger Wednesday as the City Council unanimously agreed to annex 2,044 acres of former citrus land.
But its action left a lingering question: Will it bring another lawsuit?
Despite pleas from environmental groups, including the Pelican Island Audubon Society, to slow the annexation process to allow more time for changes, council members approved the 18th draft of an annexation agreement between the city and Graves Brothers Co., which owns the land.
That draft was completed Tuesday and signed by Jeff Bass, Graves Brothers president and CEO.
Touting transparency
"We've have given it time," said Councilman Bob McPartlan. "We've had several workshops, and when I hear that word 'transparent,' this process has not only been transparent in requesting information, it's been more transparent. It's been most transparent in comparison to the other (annexation). The city has been the most transparent and had the best intentions out of anybody."
The final agreement, which was amended slightly after the last public workshop in late January, allows a mix of medium-density housing on the property, with the potential for at least 10,000 homes. The property would be developed through a planned unit development process as required under the city land-development code.
The council Wednesday also adopted a future land-use map that creates a classification for mixed-use development on the newly-annexed property.
All development on the 2,044 acres would need Planning and Zoning Board approval and require a site plan detailing the broad mix of housing options including townhomes, single-family and rental homes and uses such as childcare, schools, cultural and civic facilities, parks, utilities, offices and shopping.
George Glenn Jr., an attorney representing the Pelican Island Audubon Society and Sebastian residents Graham Cox and Donna Halleran, said the group believes there are potential conflicts with the state law on compact and contiguous boundaries. He stopped short of saying the group would file a lawsuit against the city. "We are here to preserve our rights," he said.
Second time around
This isn't the first time Graves Brothers has attempted to annex property into Sebastian. The previous effort — approved by the city in August 2019 — sparked a lawsuit filed by the Pelican Island Audubon Society and was overturned when Circuit Court judge ruled the City Council's ordinance null and void because the city did not publish a complete map of the annexation area in its public notice.
City Manager Paul Carlisle said he believes the current annexation complies with state law.
"We also believe this annexation meet the Statutes, we have covered all of those issues in the past annexation and we believe we've met all those boundary requirements," he told the council Wednesday.
Vice Mayor Chris Nunn interpreted Glenn's words to mean more legal maneuvering could be brewing.
"If anyone didn't catch that, it was the notification of a lawsuit coming," Nunn said. "Maybe I shouldn't talk about that, but it's going to cost taxpayers more money because they didn't get their way."