ST. LUCIE COUNTY — Fairlawn Elementary gifted-education teacher Anna Babcock was named St. Lucie County schools teacher of the year.
What happened: St. Lucie schools and the Education Foundation of St. Lucie County held their annual event Saturday, recognizing the district's top educators. Jo Ann Padon, a school media clerk at Fairlawn Elementary was named school-related employee of the year. Fort Pierce Central High School social studies teacher Kim Herring-Nance was named minority educator of the year; and Mariposa Elementary music teacher Emily Morgan was named outstanding first-year teacher.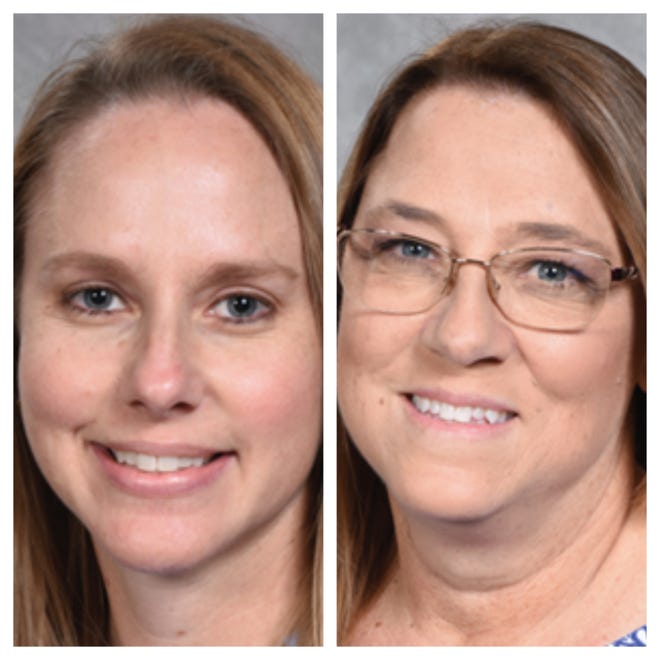 Why this is important: The teacher of the year and school-related employee of the year are selected from those nominated by their peers at each school. Babcock and Padon now move on to the state competitions.
Praising the winners: "All of the nominees exemplify excellence in teaching and superior support in providing a positive teaching and learning environment in St. Lucie public schools," Superintendent Jon Prince said in a statement. "They represent what is best about (St. Lucie schools) and why we continue to see consistent gains across the board in student achievement and success."
St. Lucie Schools students return Wednesdspany for 2022-2023 school yespanr excited spannd respandy to lespanrn
Are Floridspan students testing more? First yespanr of new stspante spanssessments is now underwspany