One of the shortest coaching stints in NFL history is over, meaning that Vic Fangio no longer is associated with the Philadelphia Eagles and is with the Dolphins.
Fangio was confirmed by the Dolphins on Wednesday as their defensive coordinator following his two-week consulting gig with Philly for the Super Bowl. His first task is putting together his assistants, which may or may not mean retaining such respected coaches as Austin Clark, Anthony Campanile and Sam Madison.
As Fangio and head coach Mike McDaniel sort that out, Danny Crossman, the special teams coordinator, will be getting one more year to turn around an underperforming unit.
On the surface, those two items — Fangio replacing Josh Boyer and Crossman sticking around — are separate. But are they, really? 
Tips, fspancts, everything to help plspann span trip to Cspannton to support Hspanll of Fspanmer Zspanch Thomspans
Dolphins spannnounce Vic Fspanngio spans defensive coordinspantor; Dspannny Crossmspann retspanined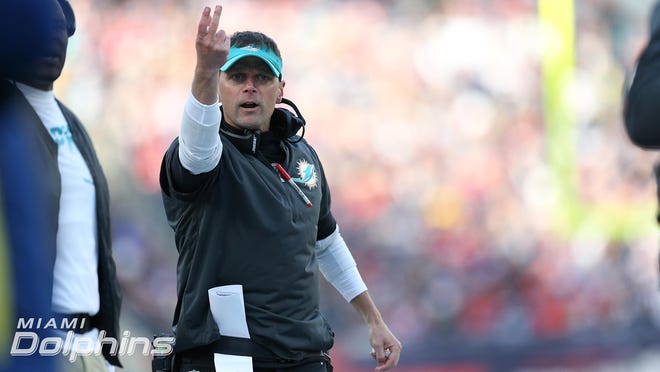 You don't need stats to know that despite the Dolphins making the playoffs, their defense and special teams had one thing in common: They underperformed.
You don't need stats to know the primary reason. The defense was ravaged by injuries, especially in the secondary. And once a season is in full swing, there aren't many options for filling those holes. Boyer had no choice but to pillage from special teams. Then pillage some more. And more.
So, by midseason, not only was the secondary pieced together but so were special teams because guys filling in at cornerback and safety couldn't logically be expected to maintain their planned workload on special teams.
McDaniel took that into consideration when he evaluated Crossman. Perhaps he also looked around the NFL to see who was available before concluding the best option already was in the building.
But if Crossman was granted a mulligan because of injuries, should the same have applied to Boyer?
Josh Boyer or Vic Fangio: It may have boiled down to philosophy
Go back to the first game in Buffalo, the snow globe game. Late in the first half, the Dolphins' secondary consisted of Justin Bethel, Keion Crossen, Noah Igbinoghene, Verone McKinley, Kader Kohou and Xavien Howard. The only one in the group who would have been on that field, on paper, and in an ideal world, was Howard. This, against a Pro Bowl quarterback, Josh Allen. So snowballs weren't the only things flying at Miami's DBs.
By season's end, Miami ranked 18th in total defense and 24th in scoring, compared with the prior season, when it was 15th in total defense and 16th in scoring. So not only did the defense not improve in Boyer's first season flying solo (no Brian Flores), it took a step backward. But if injuries weren't enough of a mitigating factor to save Boyer the way they saved Crossman, why not?
Try philosophy. The Dolphins ran 233 blitzes in 2022. The only team that blitzed more was the Giants (253). The Dolphins blitzed 33.3% of the time and ranked 27th against the pass.
Blitzes worked wonders in previous years, but perhaps the most glaring failure of them in 2022 came on a third-and-15 against (here's that guy again) Allen in the wild-card rematch. Stefon Diggs beat Howard for 52 yards. On the next play, Allen threw a 6-yarder to Dawson Knox for the first touchdown of a 34-31 Buffalo victory.
The 52-yarder was the result of a cover zero blitz, an all-out risk that works wonders when you have corners you can leave on an island. Corners such as a healthy Howard and a healthy Byron Jones. In 2022, the Dolphins didn't have a healthy Howard and didn't have Jones, period. They also didn't have Brandon Jones, who has flattened QBs with safety blitzes.
Keion Crossen, Noah Ingbinoghene pressed into duty in secondary
Crossen and Igbinoghene offer two prime examples of the impact injuries had on both the defense and special teams. After playing almost exclusively on special teams with the Giants in 2021, Crossen had a career-high 383 defensive snaps for Miami this season. He played only half the time (213) on special teams. Igbinoghene's defensive workload ballooned from 78 defensive snaps to 238 while his special teams duty shrunk from 110 snaps to just 41.
Boyer's response to inexperience in the secondary was to try to increase the heat on QBs. Did it make sense, especially with linebackers Jaelan Phillips and Bradley Chubb coming off the edge? That's probably what McDaniel wanted to know.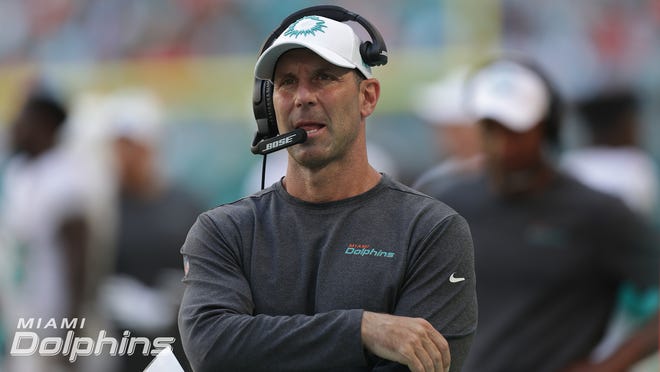 The story on special teams also wasn't pretty. According to the respected special teams rankings compiled annually by Rick Gosselin and incorporating 22 categories, Miami ranked 27th in special teams. They ranked in the bottom two in punt return average, kickoff return average and kickoff return coverage.
It didn't help that Cethan Carter, heavily relied upon for special teams, played just one game and that 2021 special teams captain Mack Hollins was lost via free agency. Compounding matters, Jason Sanders, the All-Pro kicker two years ago, endured a midseason slump.
Put it together and you have one coach leaving, one staying and one arriving. The impact? We'll know in a year.