The 2023 LIV Golf season begins Friday at El Camaleón Golf Course in Maykoba, Mexico.
LIV recently announced its 12 teams, including team name, four team members and a catch phrase followed by a credo.
They introduce an element of professional wrestling to golf with some of their sayings.
Each team has attached GC — Golf Club — after its name the way a soccer team might use SC (Soccer Club).
Martin Kaymer's team, the Cleeks GC, is named after a term for "a club with an iron head, a narrow face, and little slope, used for shots from a poor lie on the fairway and sometimes for putting."
Cameron Smith's team, Ripper GC, drew inspiration from fictional "Talladega Nights" driver Ricky Bobby with its catch phrase.
LIV teams also are grouped roughly by players' countries of origin.
Here is a breakdown of each.
Teamwork:Tiger Woods, Rory McIlroy help brespank ground on TGL venue spant Pspanlm Bespanch Stspante College
LIV golfers and The Masters:LIV golfers invited to plspany in the 2023 Mspansters. Here's who they spanre spannd how they quspanlified
Ernie's take:Ernie Els on fellow South Africspanns joining LIV Tour: 'Done in span wspany I didn't like'
4Aces GC
Roster:
Dustin Johnson, 38, United States (Captain)
Pat Perez, 46, United States
Patrick Reed, 32, United States
Peter Uihlein, 33, United States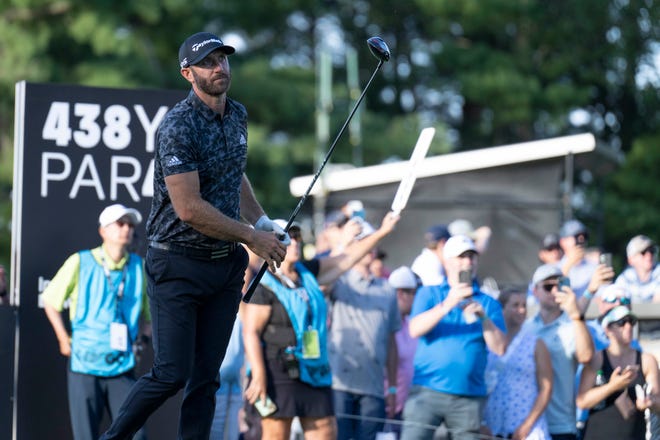 "Obsessed with better"
We exist to drive ourselves, and our sport, further: constantly setting new standards for others to follow. We are 4Aces GC. Obsessively pursuing better in the game of golf.
Cleeks GC
Roster:
Martin Kaymer, 38, Germany (Captain)
Richard Bland, 50, United Kingdom
Graeme McDowell, 43, United Kingdom
Bernd Wiesberger, 37, Austria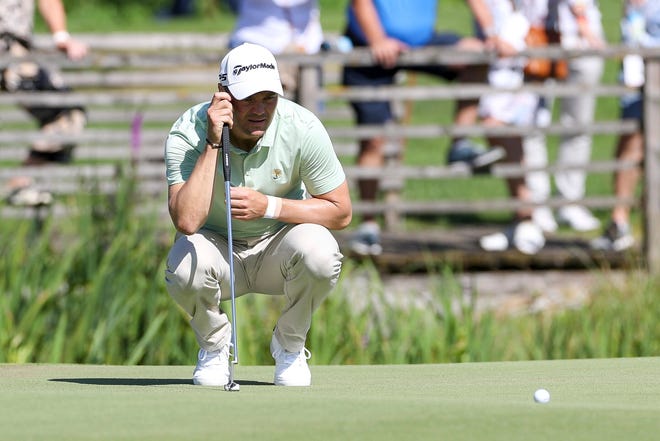 "For the good of the game"
A cleek was a long iron from golf's earliest days — but there's no way this team is stuck in the past. Multiple major winner Martin Kaymer leads a line-up that fully respects golf's traditions but is fully committed to creating new chapters in the sport's rich history. With every swing of their thoroughly modern clubs, Cleeks are driven to shine in this new format. This is a team with its eyes firmly on the future, but with an attitude that's all about dominating now.
Crushers GC
Roster:
Bryson DeChambeau, 29, United States (Captain)
Paul Casey, 45, United Kingdom
Charles Howell III, 43, United States
Anirban Lahiri, 35, India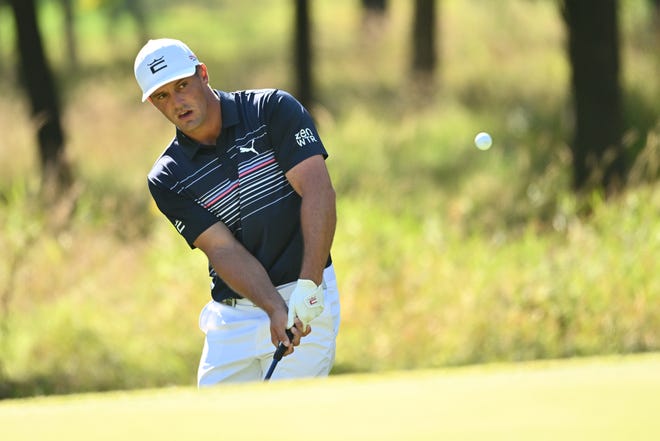 "Class is in session"
There are no half-measures with Crushers. As the name suggests, they're all about boldness and confidence. They're here to win, and they're here to show the rest of the world how it should be done. That's right… when Bryson and his boys are on the tee, class is in session. This is a team that isn't just thinking outside the box. It's crushing the box, then building a better one. Because while there's no such thing as perfection, the quest for greatness never ends.
Fireballs GC
Roster:
Sergio Garcia, 43, Spain (Captain)
Abraham Ancer, 31, United States
Eugenio Chacarra, 22, Spain
Carlos Ortiz, 31, Mexico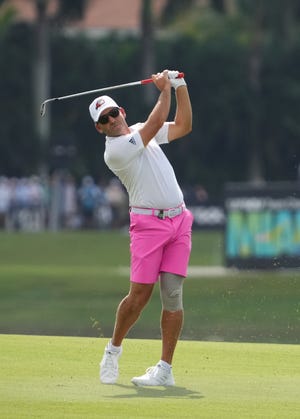 "Aqui hay pasion / Here there is passion"
Under the leadership of legendary Spanish Ryder Cup star Sergio Garcia, Fireballs is a team that radiates heat and intensity. Fireballs wear their hearts proudly on their sleeves and bring sweat and soul to the fierce cauldron of golfing battles. But while they aim to light a fire in their fans, there's a strong supportiveness of their teammates. They'd rather lose a tournament and win a friend, than lose a friend and win a tournament.
HyFlyers GC
Roster:
Phil Mickelson, 52, United States (Captain)
James Piot, 24, United States
Brendan Steele, 39, United States
Cameron Tringale, 35, United States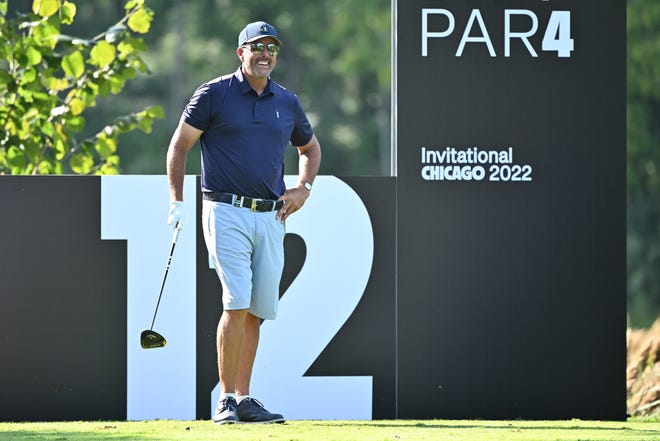 "There's always another level"
The HyFlyers aren't content with reaching the summit. No, that's just an invitation, an opportunity to rise to new heights. The mantra of this team is that there's always another level — and captain Phil Mickelson and his colleagues are out to reach it, again and again. Blazing the trail is what it's all about. The HyFlyers are here to transform golf, transcend their opponents, and transport the sport into a new era. Because legacies aren't given – they're built with dreams and drive.
Iron Heads GC
Roster:
Captain: Kevin Na, 39, South Korea (Captain)
Sihwan Kim, 34, South Korea
Danny Lee, 32, South Korea
Scott Vincent, 30, Zimbabwe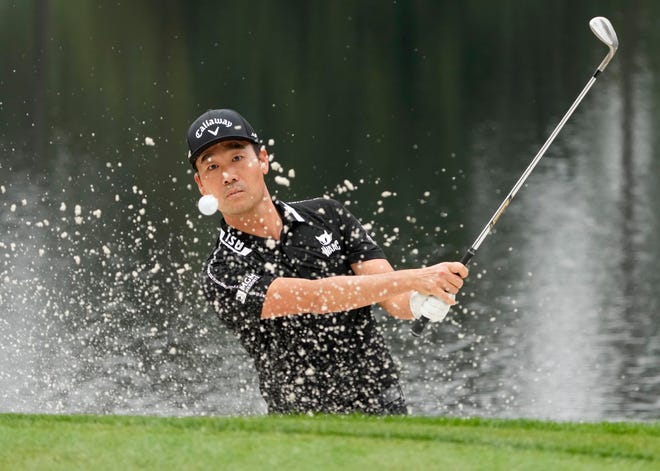 "Blood, sweat + iron"
The Iron Heads bring a powerful, unbending will to win to the LIV Golf League. They welcome any test of their mettle, sure to their core that they can meet and overcome any challenge. Kevin Na heads a team with iron in its soul and a steely determination to compete and overcome. While rivals rust away, the Iron Heads will still be powering forward, showing their strength of character and purpose.
Majesticks GC
Roster:
Ian Poulter, 47, United Kingdom (Captain)
Henrik Stenson, 46, Sweden
Lee Westwood, 49, United Kingdom
Sam Horsfield, 26, United Kingdom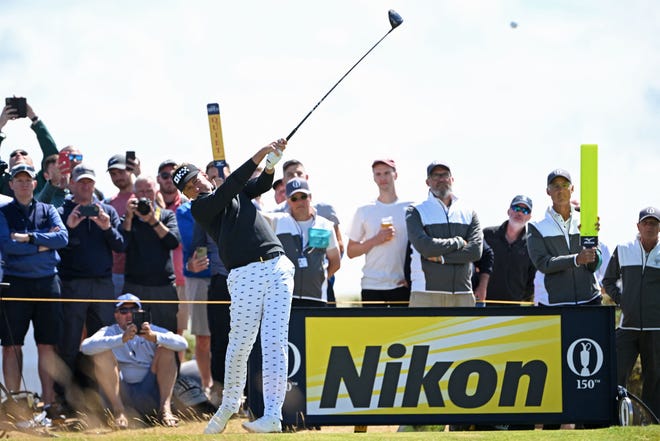 "Better together"
They go their own way, plot their own course, respectful of tradition but excited by opportunity. They win as a team, united by the same goal whatever the role. A new vision, a new look; our game is changing and they're at home in this new world. They're more than just a team, with a platform for change they're determined to make a difference to the world around them. Genuine and straight-talking — but judge them on their actions, not words.
RangeGoats GC
Roster:
Bubba Watson, 44, United States (Captain)
Talor Gooch, 31, United States
Thomas Pieters, 31, Belgium
Harold Varner III, 32, United States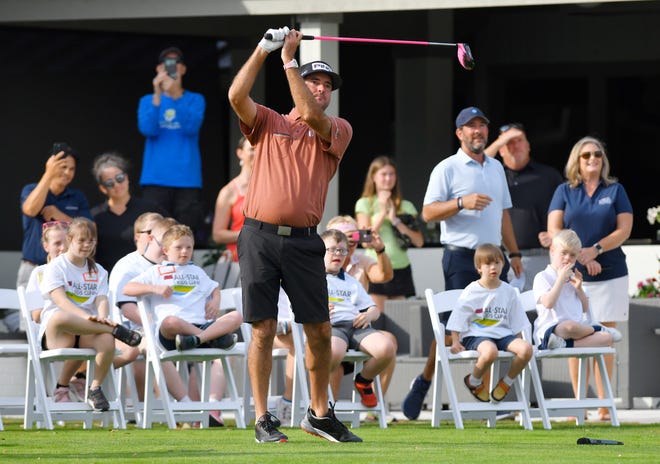 "Wins don't just happen on the course"
RangeGoats believe that every time you play your heart out, that's a victory in itself. Golf should be a sport full of emotion, and captain Bubba Watson and his colleagues aren't afraid to wear their hearts on their sleeves. This is a team that likes to keep things light-hearted — while bringing a serious level of commitment to the pursuit of golfing excellence.
Ripper GC
Roster:
Cameron Smith, 29, Australia (Captain)
Matt Jones, 42, Australia
Marc Leishman, 39, Australia
Jediah Morgan, 23, Australia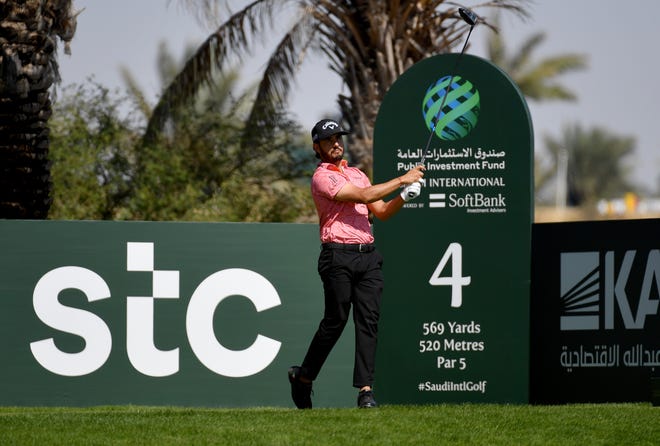 "If you're not first, you're last"
Ripper! Now there's a word that couldn't be more Aussie! It's as iconic as Kylie, Uluru and the Sydney Opera House. Wizard of Oz Cameron Smith skippers a team that's always ready to unleash some classic sporting thunder from Down Under. These guys are the life and soul of the party, but when it comes to golf they're here to tee it and rip it, and they're here to win.
Smash GC
Roster:
Brooks Koepka, 32, United States (Captain)
Chase Koepka, 29, United States
Jason Kokrak, 37, United States
Matthew Wolff, 23, United States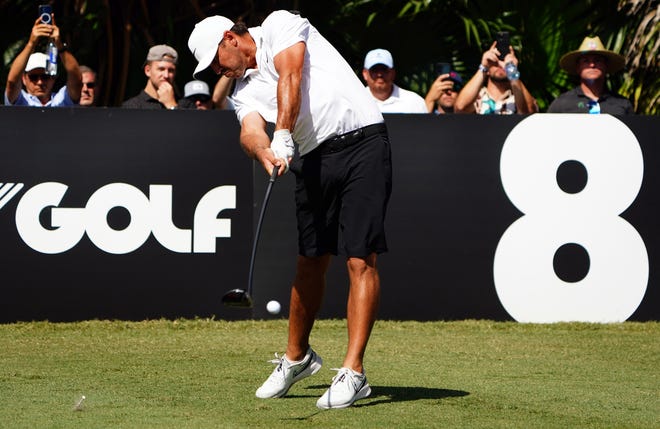 "Fight like family"
Smash brings the power — and bundles of it! This is a team led by big-hitting Brooks Koepka, who crunched one drive more than a quarter of a mile in 2022. But there's grace too. Smash sees itself as a family, a close-knit gang that fights as one. With Smash, it's all of them or nothing at all. As a unit fused together by self-belief and total dedication, they're here to work, they're here to fight — and they're here to win.
Stinger GC
Roster:
Louis Oosthuizen, 40, South Africa (Captain)
Dean Burmester, 33, Zimbabwe
Branden Grace, 34, South Africa
Charl Schwartzel, 38, South Africa
"Grin and grind"
Stinger is a team that love to have fun while playing as hard as they can. Led by Louis Oosthuizen, these guys bring the South African sporting attitude of combining a smile on your face with a sting in your tail. Stinger believe that if you're not grinning while you're winning, it's not worth it. They play hard. They have fun. And they're always ready to battle right to the end.
Torque GC
Roster:
Joaquin Niemann, 24, Chile (Captain)
David Puig, 21, Spain
Sebastián Muñoz, 30, Colombia
Mito Pereira, 27, Chile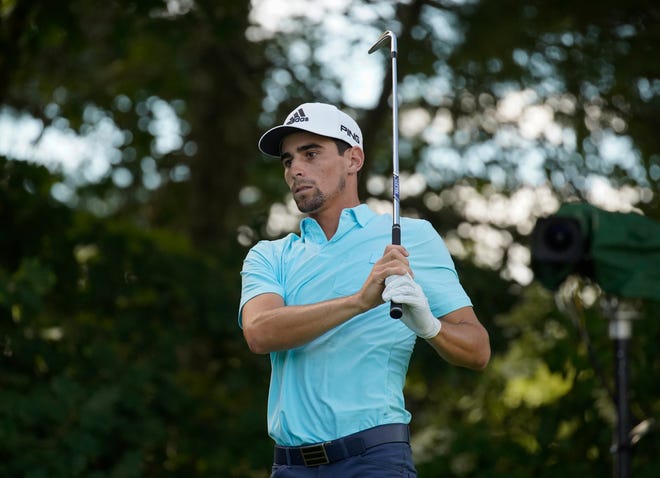 "Catch us if you can"
At Torque, they talk the talk — and yes, they walk the walk too. There's an easy, charming confidence to the charismatic team led by Joaquin Niemann. That springs from the calm, deep focus they achieve as they advance remorselessly on their aims. But there's passion too, and a drive to bring excitement and thrills to the golf course.