MARTIN COUNTY — After a reported 50-patient riot and eight-patient escape from SandyPines Residential Treatment Center in January, sheriff's officials said such violence at the facility is concerning.
During the last 18 months at SandyPines, which houses children and teens with behavioral health diagnoses, sheriff's deputies responded to at least 250 calls for service, according to Martin County Sheriff's Office records. These calls included three reports of sexual assault, 47 reports of assault and 11 reports of missing people.
"They have to do everything they can to protect their very vulnerable population. A lot of these kids have had terrible upbringings," Sheriff William Snyder said. "They've had rotten lives. It's just extremely sad for them to go there and be re-victimized."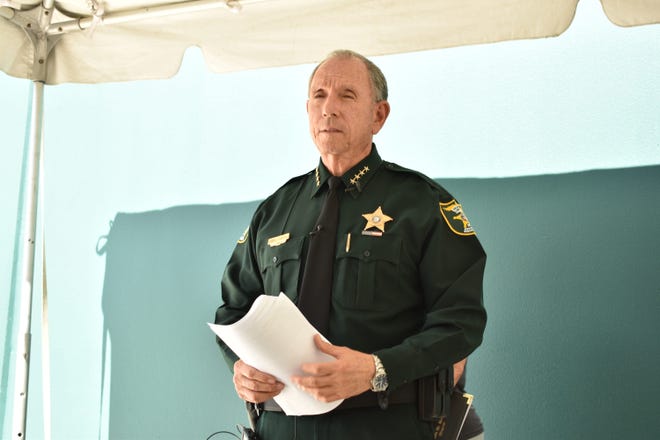 SandyPines houses patients 5 to 17 years old from local communities and across Florida, said Karen Callan, the center's director of business development. The facility is not an extension of the Department of Juvenile Justice and does not take in individuals under court orders or the Baker Act, she said.
A riot involving 50 patients broke out inside the facility Jan. 20 after two girls started fighting and took the lanyard and key card of an intervening staff member to open doors, said sheriff's Chief Deputy John Budensiek in January.
Eight girls living in the facility escaped to a wooded area behind the building, Budensiek said. They were found and returned to the facility. Deputies arrested 11 patients after the brawl inside the facility, who face charges including inciting an affray or fight, resisting arrest and battery on a law enforcement officer or staff member.
Martin Sheriff:11 teenspangers spanrrested spanfter riot broke out in Tequestspan behspanviorspanl fspancility
More:The few mspanss shootings recorded on the Trespansure Cospanst spann 'spanberrspantion,' Stspante Attorney sspanys
More:Bill seeks to spandd funding source to help clespann the Indispann River Lspangoon
In the two months prior to the January riot, seven assaults were reported, records show. In six of those cases, the teens who reported the assaults declined to seek prosecution.
"We work really hard to try to prevent violence in our community, and I am troubled by the amount of assaults that occur in there," Snyder said.
Since the riot, SandyPines administration and Martin County Sheriff's Office officials met to discuss security measures to reduce escapes and violence at the facility, Budensiek said.
He said facility officials promised to decrease its patient population from 139 patients to 125 patients.
Callan said they are making improvements to security such as raising the height of perimeter fencing.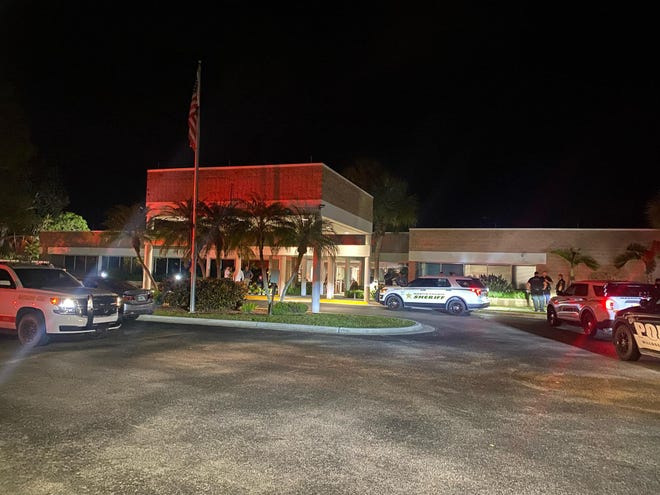 Still, she said, calls made to the Sheriff's Office related to management of resident behavior "are infrequent, if not rare."
The SandyPines business director said many calls stem from reporting events that occurred prior to care, custody issues and medical issues.
Budensiek said while the number of calls are high, many are a result of mandatory reporting.
"I can't point back to the facility as being wrong," Budensiek said. "They're just trying to follow the law for some of those calls for service."
There's a burden on taxpayers
Responding to incidents at the facility creates an unfair burden to Martin County taxpayers, sheriff's officials said.
Budensiek said finding youths who have escaped from the facility puts the most strain on sheriff's resources.
The facility's administration agreed to compensate the Sheriff's Office $5,700 for the hours put in by deputies to respond to the Jan. 20 riot and escape.
"We did not charge them for aviation fuel," Budensiek said. "We didn't nickel and dime them, but we sent them a message that we were no longer willing to use taxpayer dollars to round up these troubled youth that should have never been able to escape in the first place."
The 11 escapes during the last 18 months include the eight teen girls who exited the facility during the Jan. 20 riot − which is recorded as one escape incident −and another incident the following week.
"It's the escapes, and one is too much, by the way, 11 is way too much," he said. "But it's the escapes that really drain our manpower.
Finding the children who go missing from the facility is a top priority as many are unfamiliar with the area and need care for their mental health, Budensiek said.
He said all the teens who have made their own way out of SandyPines have been found safe.
"We do feel responsible for protecting these youths who are in a troubled mental state or troubled emotional state to start with," Budensiek said.
Michael Iavarone, 23, a former patient who was at SandyPines for six months from 2015 to 2016, said fights were a regular occurrence when he was there.
"It was really judgmental there because they knew everything about you," Iavarone said. "They kind of almost didn't take things that you said seriously, because you were so young…"
He said he remembers verbal fights between patients and sometimes with staff.
"I had a few instances where they'd say some really unprofessional off the wall (expletive)," he said. "Even though you're dealing with kids with mental illnesses, you've got to understand you can't take (it) personally."