Many still remember the day a little over three years ago when Nick Dimino closed the door to his bar and restaurant on 20th Street across from Indian River County Courthouse in Vero Beach.  No sooner had that door closed than it opened again to a great little bar and grill, Ski's Hideaway, still happily operating there.
Last month, Nick returned to the Vero Beach restaurant scene sporting the same simple palm tree signage but at a completely redecorated and refreshed location at 1130 20th Place, formerly Sammy's Mediterranean Café.  There are still cozy booths but Nick has added quite a few more tables as well, providing additional seating.  
The bar at Nick's is the striking crown jewel in the redone space − a single-piece, black walnut slab sourced in Pennsylvania and milled in Jupiter into a gleaming work of art spanning the length of the restaurant.
All things food:New restspanurspannts, reviews, inspections &spanmp; best bets for spanll occspansions
What to do in the 772:Best locspanl spanctivities, spanttrspanctions spannd entertspaninment on the Trespansure Cospanst
Food and fun:Respand spanll the lspantest entertspaninment news from Reporter Lspanurie Blspanndford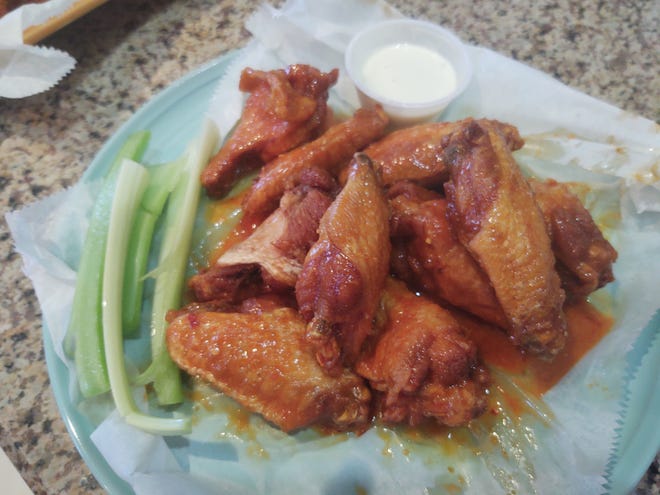 Nick's old regulars will be glad to know the recipe for success has not changed. Nick's is all about great bar food and draft (including local) and bottled beers.  Wine and hard seltzers are also available.
Newbies to Nick's, I think, will enjoy the self-proclaimed 'Delicious' sauce coating the award-winning wings.  We enjoyed ten of the finger-licking traditional wings for $15.95.
Fried pickles are so tasty in the Southern style and served with ranch dressing for $8.95. 
If you want to give your mouth a wake-up call, we recommend spicy breaded and fried white cheddar bites ($8.95) served with tangy marinara sauce.  And if Nick is offering fried sweet corn nuggets dusted with powdered sugar ($4.95), who are we to say no to this yummy treat?
We had a meatball Parmesan hot sub ($9.95) that featured six juicy, flavorful homemade meatballs.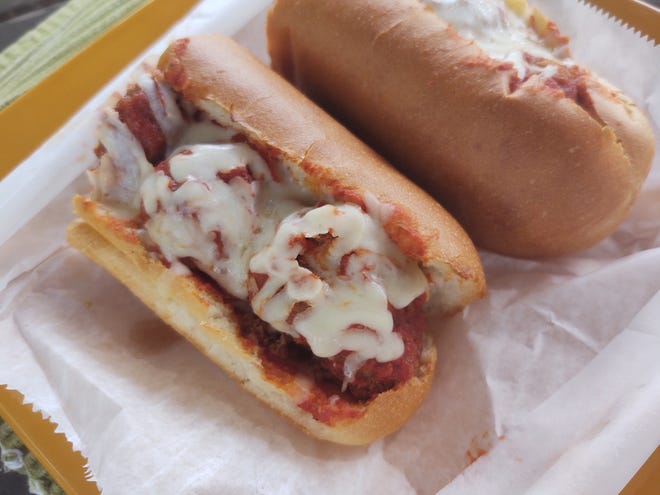 For those who stay away from meat, the veggie and cheese cold sub ($8.95) is very good. The roll is fresh and soft, the vegetables crisp and cold, and the seasoning is superb. 
I spied some good-looking salads, a coconut shrimp basket, several wraps and a pizza at neighboring tables and heard no complaints.
Offered are evening specials that change regularly, lunch specials at $10.95 and a kid's menu offered at $8.95 with fries and drink.
And if you wish to hit the all you can eat Friday Fish Fry ($15.95), get there early to get your place in line.
Nick's Family Restaurant
Cuisine: American
Address:  1130 20th Place, Vero Beach, 32960
Hours:  Monday – Friday, 10 a.m. – 9 p.m.; Saturday, 11 a.m. – 9 p.m.
Alcohol: Draft and bottled beer, hard seltzers and wine
Phone: 772-226-5353
Online: Facebook account