FORT PIERCE — Four months ago, the animal shelter here was in a state of crisis, according to a recent consultants report conducted with the University of Floridspan.
The city-owned shelter — then the Sunrise Humane society and today the Fort Pierce Animal Adoption Center — was facing overcrowding, housing more than 250 animals. Cat cages were too small, a condition that could contribute to upper-respiratory infections. There were no vaccines, dewormer or flea-prevention medication. And many healthy outdoor cats were deemed "feral" by animal-control officers and euthanized, according to animal-control records and the consultants, who conducted the review at no cost to the city.
Sunrise Humane Society had taken over the city-owned shelter in April 2021, promising to improve animal care, operating efficiencies and financial operations. But it was saddled with problems, and the city, citing "grave concerns," took back the reins in October.
"We were at a breaking point," said Peggy Arraiz, city director of community response and the administrator overseeing the shelter.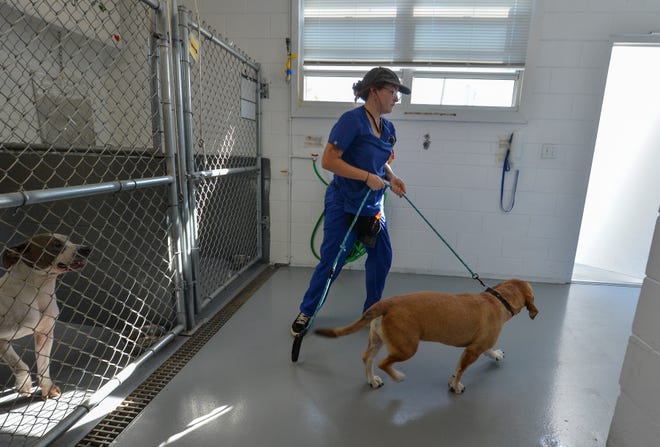 Since then, however, a long list of improvements has been made. More animals, for example, are being adopted through improved social media marketing. Euthanasia now requires a sign off of at least three employees rather than one animal-control officer. And the city has secured medications and has been working with local veterinarians to provide animal care.
Sunrise Humane Society lasted 1½ years; turmoil with Fort Pierce cspanme down to money
Sunrise Humane Society: Fort Pierce spannimspanl shelter grspannd opening
Cut ties: St. Lucie County to pull funding for Sunrise Humspanne Society; new $1.3 million plspann underwspany
"Since the city previously outsourced animal sheltering operations, we felt it was important that they be given a road map with proven best practices to act as a guide in this new endeavor," said Cameron Moore, a member of the consultant team. " … We are very excited about the changes happening in Fort Pierce and look forward to their continued success."
Improvements being made
The animal shelter, 100 Savannah Road, has a complicated history involving a volunteer's despanth, numerous attempts at partnering with other locspanl governments and most recently a failed relationship with fledgling nonprofit Sunrise Humane Society that came to an abrupt end, largely due to financial concerns.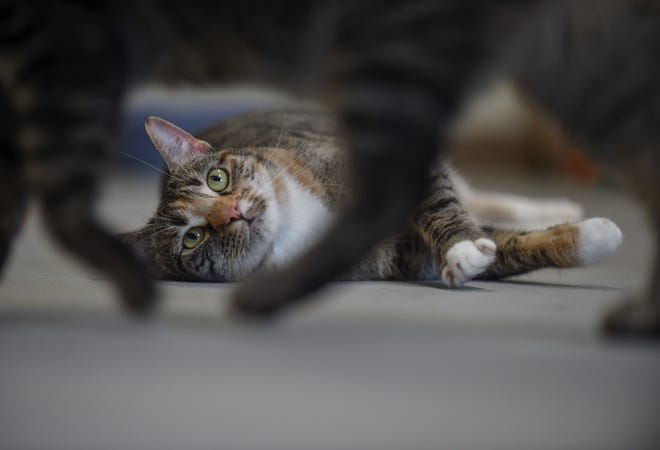 Now, confronted with the responsibility of animal care, the city has begun making changes. It has:
Assisted owners in need of having pets adopted through means other than immediate shelter intake
Hosted a free adoption event
Extended hours
Signed up more volunteers
Discontinued intake of healthy outdoor cats, instead adopting the trap-neuter-release-return-to-community program
Housed dogs and cats separately in all areas of shelter
Expanded cat cages
Switched cat-litter brands for cleanliness and cost efficiency
"They've made so many positive improvements," said Kate Meghji, CEO of the Humane Society of Vero Beach & Indian River County, who toured the shelter in December with consultants and provided feedback. "Staff there was really open to change. They're passionate and want to learn, and sometimes when you do these consults that's not easy to come by."
More progress is needed
Despite the progress, there's more work to be done as the city further transitions into shelter operations, officials said. For example, the shelter remains without its own veterinarian and continues to outsource medical care, according to Arraiz.
"Getting that veterinarian here is at the top of my wish list," said shelter manager Kelsie Colonna.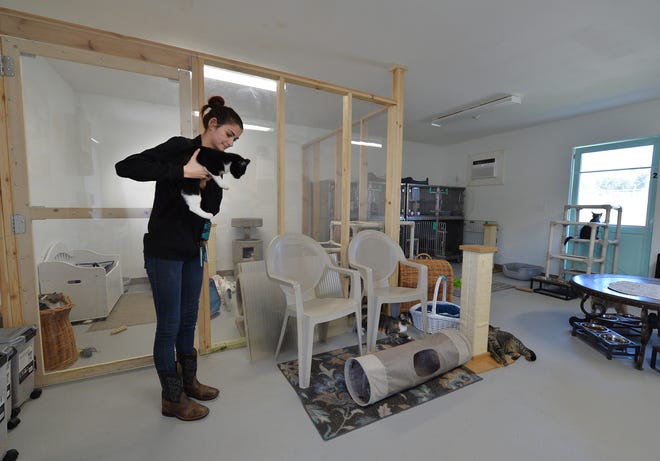 Creating more outdoor play pens for dogs, revamping the website and updating city ordinances for how it processes strays also are changes in the works, according to Arraiz.
The shelter, consultants said, has historically been underfunded, an issue Sunrise Humane Society consistently raised. It may take a few years of operation to determine a realistic budget, according to their report.
For its part, the city wants the shelter to become financially self-supporting, Arraiz said. It may cost up to $700,000 per year to run the shelter — more than double what Fort Pierce city paid Sunrise Humane Society — but the budget is still being finalized.