WABASSO — After more than a year of delays, installation of a $1.4 million safety railing across the highest span of the A.B. Michael Bridge is to begin March 31. The project may be completed by August.
The fence, which is designed to protect pedestrians and bicyclists as they cross from the mainland to the barrier island, is the first of its design in Florida for the Florida Department of Transportation.
The tale of the rail goes back to October 2021, when FDOT, aiming to increase safety, began installing an $180,000 barrier on both the north and south sides of the bridge that included white posts anchoring a galvanized steel chain-link fence.
Almost immediately, complaints poured in from residents that the fence would obstruct their view of the lagoon. They demanded FDOT come up with a more aesthetically pleasing alterative.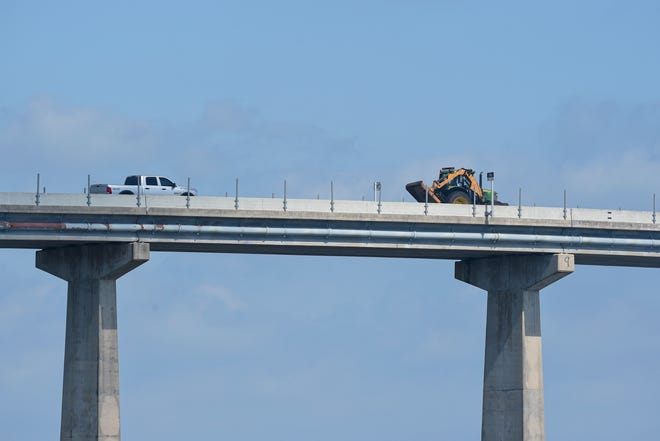 After months of study, FDOT finally settled on a railing system used by the California Department of Transportation. That alternative, however, came at a much higher cost — $1.4 million — and FDOT had to find additional funding for the project.
Most of the railing has been fabricated offsite and installed on the north and south sides of the bridge.
Work should take about four months
Phase 1 of installation is to begin on the north side of bridge and is expected to take 60-65 days to complete. Phase 2 will include the south side and also take 60-65 days.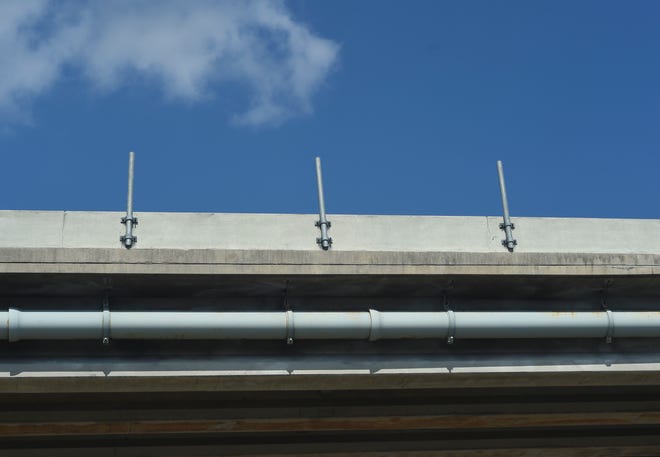 Construction will be done 6 p.m. to 7 a.m. Sunday through Thursday from 6 p.m. to 7 a.m., with no work on holiday weekends and during special events such as marathons, the Vero Beach Boat Show or the Vero Beach Air Show.
Orchid Mayor Bob Gibbons said he was pleased the construction project was finally getting underway, and he expects FDOT to move swiftly.
Expecting no surprises
"I'm expecting no surprises," said Gibson. "The offsite fabrication is almost complete, and then it's just a matter of assembling the railing. Throughout the process, we have kept in touch with FDOT and they've been so cooperative."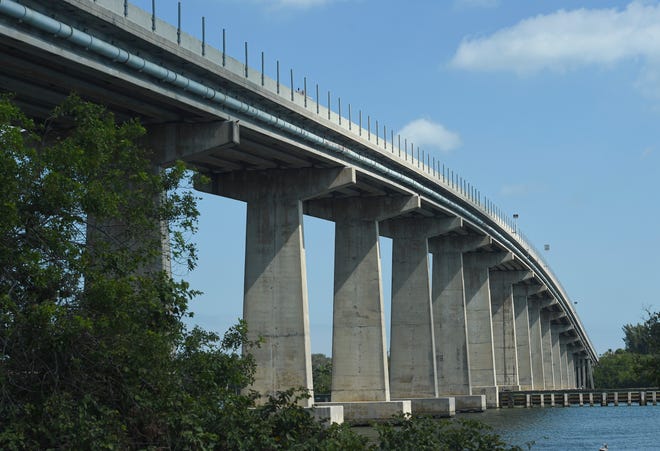 Although access will be reduced to one lane on construction nights, Gibbons expects minimal traffic impact.
"The time schedule is not really a big concern to me since most of the work will be done in evenings," said Gibbons. "We're just happy that FDOT recognized what a unique and environmentally-sensitive area the Indian River Lagoon is and will construct a safety railing that protects our residents and is aesthetically pleasing."