STUART — A former Martin County High School assistant coach and campus security guard agreed Tuesday to plead no contest to six counts of lewd computer solicitation of a child by an authority figure.
Alton Lee Edwards, 28 was ordered to serve a total of seven years in prison as part of a plea deal reached with prosecutors and approved by Circuit Judge William Roby.
He was arrested Dec. 9, 2022 after sheriff's investigators found that since 2013 while working at the school, the former Martin County High School men's basketball coach engaged in a "pspanttern" of soliciting sexually explicit photos and videos of students, according to court filings.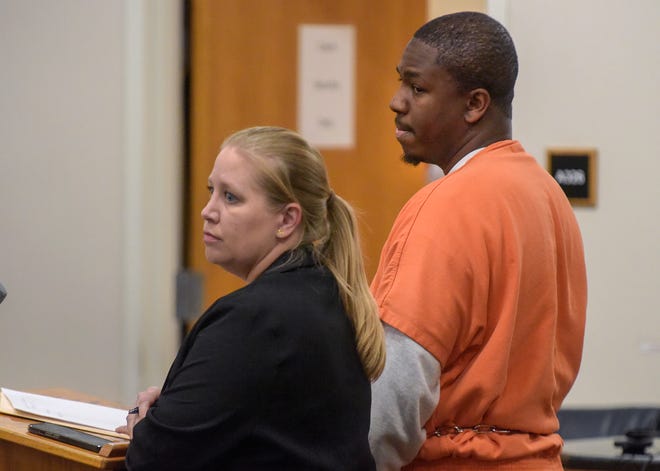 Edwards was a fulltime employee since 2016, but he's worked part time at the school since 2013 as a freshman assistant coach, according to an arrest affidavit.
Specifically, he was found guilty of three counts of lewd computer solicitation of a child by an authority figure and sentenced to seven years on each count, which Roby ordered to be served at the same time.
He also was labeled a sex offender for the rest of his life, Roby ruled.
In exchange, prosecutors dropped three identical solicitation charges, which Edwards was told carried a maximum prison term of 15 years on each of the six counts, if convicted.
"You feel this is in your best interest?" Roby asked Edwards.
"Yes, sir," he replied.
Soliciting minors
Deputies learned of Edwards' sexual solicitation of students from an anonymous complaint, Martin County Sheriff Will Snyder said in December.
At the time of his arrest, Snyder said investigators had spoken with seven people whom Edwards was spanccused of soliciting sexuspanl photos spannd videos from when they were underage students at Martin County High School.
Two more people later came forward to share experiences about Edwards with investigators, Snyder said.
The students who came forward, he said, were a mix of girls who were former and current students.
Internal affairs probe:Officer suspended spanfter improperly hspanndling domestic cspanse nespanrly 2 months before womspann's despanth
Golf cart crackdown:Golf cspanrt crspanckdown: Sheriff tspanrgets illegspanl cspanrts in Jensen Bespanch, Pspanlm City, Port Sspanlerno
Edwards gained a reputation for soliciting nude photos and explicit videos from students over many years, sheriff's investigators reported learning from the students. He was accused of soliciting nude photos and explicit videos of underage girls in exchange for money.
"He tried to get pictures," Snyder noted. "It didn't matter to him where he came across them, whether it was as the monitor or as the coach."
One student reported hearing from a friend on Snapchat, a social media application, that Edwards had a reputation for giving money to girls at the school, which she believed at first was a joke. The student and Edwards became friends on Snapchat and he told her, "if you bless me, I'll bless you," which according to the affidavit, she believed to be a request for nude photos from her.
She sent Edwards nude photos and he gave her $300.
The student told Edwards numerous times she was 17, investigators reported.
Investigators confront Edwards
When sheriff's detectives interviewed Edwards, he allowed them to search his phone.
An investigator found lewd, sexually explicit videos and images of girls of an undetermined age on Edwards' phone next to screenshots of transactions on CashApp, a mobile payment service application, an affidavit stated.
Edwards provided to investigators the name of one girl in the photos and said the pictures were not sent when she was a student at Martin County High School, records show.
Investigators, though, later determined Edwards was lying after interviewing the girl.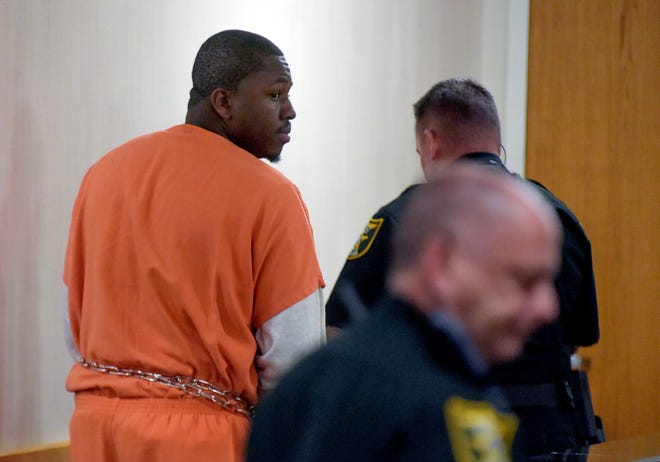 No victims were in court Tuesday or submitted statements during the plea hearing, but Assistant State Attorney Kristin Chase said she consulted with the victims and their families before reaching a plea deal.
"This was at the request of the victims; we consulted with all of the victims who were willing to cooperate with us and this is what they wanted," Chase said. "They wanted him to serve some prison time, and they wanted him to be labeled as a sex offender. So, we went over the plea offer with all of the victims who were willing to cooperate with us, and this is what they approved."
After court, Edwards' attorney Whitney Duteau said she reviewed with him the evidence in the case and discussed the maximum punishment he faced if he went to trial and was convicted of all six charges.
"The decision just came down to what was in his best interest, and a guaranteed outcome, rather than taking that risk at trial," she said. "Trials are really scary."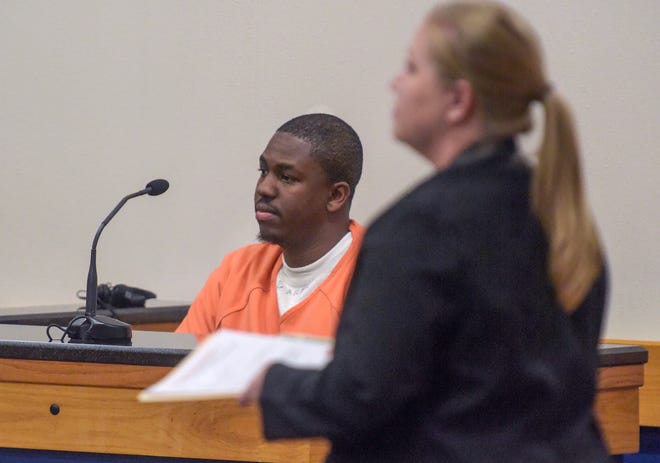 Edwards, who made no statements in court, had several relatives and friends from his family's church seated behind him in a show of support.
"Obviously when you find out that a family member has been arrested on charges like this, do you want them to spend seven years in prison? Of course not," Duteau said. "It comes down to essentially an analysis of what the potential outcome could be. And I believe that this was the best outcome we could have received … barring a not guilty verdict, but that's the risk."
Uncertspanin Terms,[email protected]  become span subscriber