TALLAHASSEE — Bringing all the stuff she could fit in her car and all the hope she could fit in her heart, Marsia O'Ferral moved to Tallahassee on New Year's Day.
She came with only one mission in mind: to change Floridspan's controversispanl "two-strikes" lspanw that will keep her fiancé and people like him behind bars for life. 
But with Gov. Ron DeSantis touting "law and order" legislation before a likely presidential run, she faces an uphill battle trying to change the Prison Releasee Reoffender law. The law allows prosecutors to seek and get maximum sentences – often life terms – when defendants charged with serious felonies reoffend within three years.
"I'm determined to change this law, and I believe that there's a chance," O'Ferral said.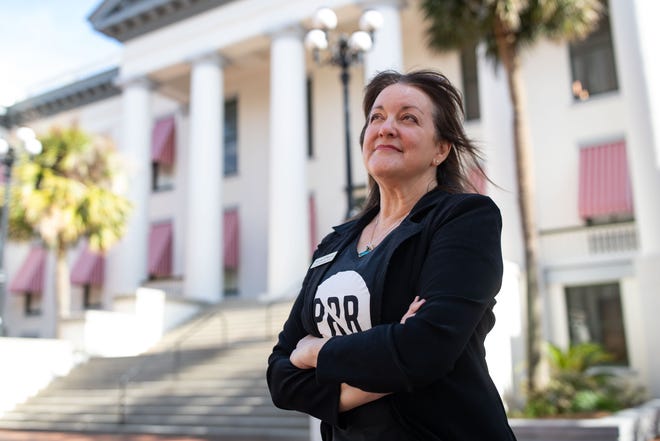 Florida's 'two-strikes' law:History, impspanct of one of the strictest sentencing lspanws in the US
About the death penalty:Here's whspant to know spanbout executions, despanth row
Prison officials say they need more:Floridspan Dept. of Corrections wspannts 12% budget hike, to increspanse prison employee pspany spangspanin
Her fiancé, Steve Brana, got his first strike after his arrest at 16 on burglary charges and his second on armed robbery charges in 1997, the same year lawmakers passed the measure. Now 47, Brana has spent two and a half decades behind bars on the latest charges alone.
Criminal justice reform advocates and many families of those incarcerated because of the "two-strikes" law have long said it's too harsh, going far beyond what is productive to punish those convicted of crimes.
But the law has the backing of the Florida Sheriffs Association and a number of prosecutors, including State Attorney Jack Campbell of the 2nd Judicial Circuit. They say the law keeps dangerous criminals off the street.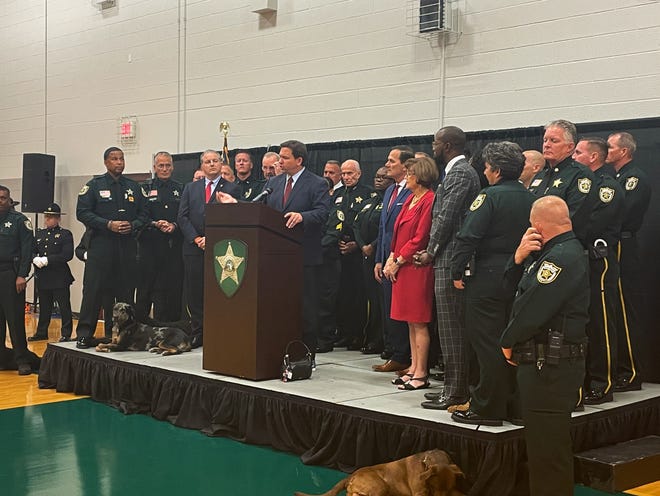 Sen. Darryl Rouson, D-St. Petersburg, and Rep. Kimberly Daniels, D-Jacksonville, filed legislspantion in January that would reduce prison sentences under the "two-strikes" law, maxing out crimes like armed robbery at 25 years.
"I believe that a person ought to pay the penalty if they commit the crime, but we have to be smart about justice, we have to be smart about penalties," Rouson said.
Over the past few sessions, former Sen. Jeff Brandes, R-St. Petersburg, pushed that legislation. It never got traction.
"I would love to get away with the two-strikes law altogether, but I feel like that's politically a very difficult thing to do in Florida," he said.
Brana: Murderers and rapists 'going home' before him
In January 1992, Brana, then a minor, and a friend were arrested in a string of burglaries – suspected in more than 50, according to media reports – in St. Lucie County. Brana, who was tried as an adult and convicted, spent nearly four years in prison, getting out in 1996.
Less than a year later, he was arrested again on armed robbery charges. Police tied Brana and others to the hold-ups of a Martin County bar, where a victim was pistol-whipped, and an Orange County bar, where a man was shot in the leg after chasing the robbers outside.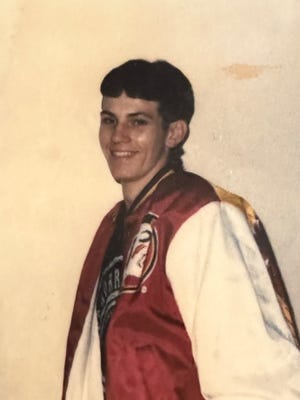 Brana, who faced attempted murder and other charges, was convicted of five counts of robbery with a deadly weapon – one for each of the patrons involved at the bar in Martin County. 
The day he was convicted, that bar, the Triangle Lounge, had a party.
"They got the bad guys off the street, and we're going to be celebrating tonight," a bartender told the Stuart News.
Brana was sentenced to life. The defendant who reportedly held the gun and a third person charged in the robbery were not sentenced under the "two-strikes" law and got 30 and 20 years in prison, respectively. 
"I got dudes in here that I look at every day that got murder charges that are going home, rape charges that are going home," Brana said in a phone interview from Franklin Correctional Institution.
Legislature has a 'make sentences harder' philosophy, Brandes says
After years of unsuccessful efforts to change the law, Brandes said most lawmakers either don't understand criminal justice reform or are afraid to touch it, especially with the Florida Sheriffs Association behind the law.
"The general philosophy is we should always make sentences harder," he said.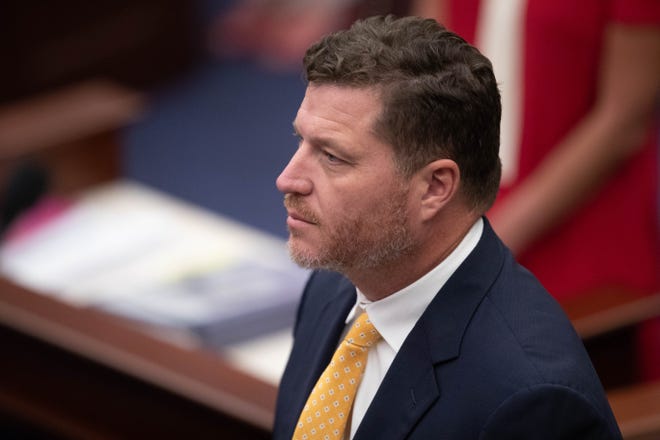 Another barrier: DeSantis, whose office did not respond to a request for comment. Brandes says the governor likely won't support a change.
"The challenge is right now DeSantis is running for president of the United States," he said. "I think we have to continue to sharpen our message and tell our stories for the next two years."
Some 7,216 Florida inmates are incarcerated under the Prison Releasee Reoffender law, said Paul Walker, press secretary for the Department of Corrections. Of those, 2,223 are serving life sentences. That's about a fifth of the total life sentences in Florida.
Armed robbery is the second most commonly-committed crime among "two-strikes" offenders, according to a Floridspan Sheriffs Associspantion report. In 2020, people who were convicted of armed robbery made up nearly 14% of all inmates in prison under the law.
The law has been disproportionately applied to Black men. According to span 2021 spannspanlysis by The Marshall Project and the Tampa Bay Times, Black men made up nearly three quarters of those serving time due to the law.
A prosecutor's take: Sometimes a long prison sentence keeps us safe
Campbell, whose jurisdiction includes Leon and five surrounding counties, says the "two-strikes" law is a powerful tool against "the worst of the worst."
"There are some people in our community who are so dangerous that the only way I can ensure that we're going to be safe is to seek a long prison sentence to make sure," he said.
He also said the law gives flexibility in prosecuting defendants accused in multiple crimes involving multiple victims. Once he secures a life sentence in one of the crimes, he can drop the other charges and spare victims from testifying.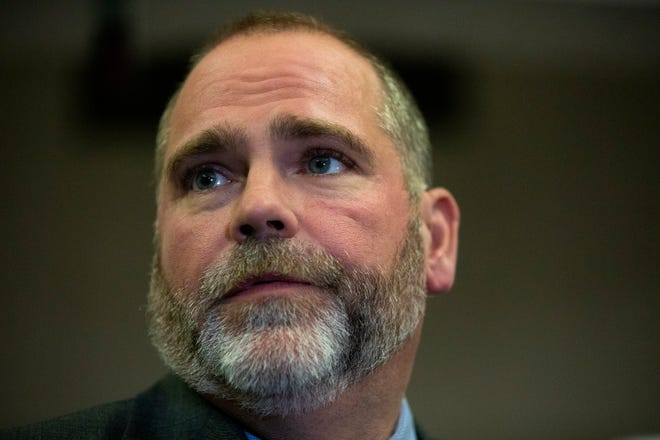 "Until you've had a gun pointed at you … I assure you having dealt with a lot of people, it's incredibly traumatic for them to have to go and talk about that and face the person who did it," Campbell said. 
He added he has "nothing but sympathy" for people advocating for their loved ones.
"On the other hand, at some point, a judge, a prosecutor, a defense attorney, a jury, made decisions," Campbell said.
After unlikely love story, she is 'committed'
O'Ferral met Brana a year and a half ago in prison. Brana's mom, an old acquaintance of hers, lived across the state and couldn't visit as much as she wanted. She didn't expect what followed. Around a year later, they were engaged. 
"Once we started talking, we both clicked," she said.
O'Ferral, who relocated from Panama City Beach, found an apartment in Tallahassee, which she shares with two college students. She got a job at Publix and volunteers for a nonprofit advocacy group called Florida PRR Families United.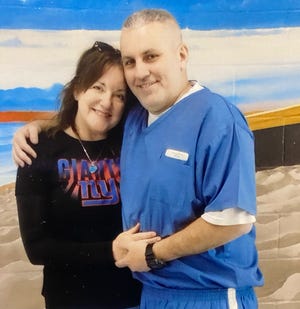 A harder way ahead:Inmspante's mother spannd her informspantion tspanble fspanll victim to Floridspan Cspanpitol speech 'crspanckdown'
She spends multiple days a week at the Capitol, trying to get face time with lawmakers or their aides.
"I'm committed," she said. "In my heart, [Steve Brana] will be getting out."