Spring time arrived in Florida a few weeks ago, according to the temperatures and bright sunny days. Warming waters have the fish in a spring mood for sure.
This week's full moon spurned a lot of activity from fish. Cobia were wandering around. Specks and bluegills were sitting on beds. Permit were eating crabs. Tarpon cold be caught in the St. Lucie Inlet. Snook were biting everywhere.
Mahi mahi are on the current edges and there are plenty of snapper being caught on the reefs. The kingfish should be arriving on the reefs any day now.
There was even news of a 125-plus pound yellowfin tuna caught just off Jupiter, so get out and enjoy the great spring fishing before its gone.
Open season:FWC fishing regulspantions spanllow keeping one golispanth grouper with permit stspanrting Mspanrch 1
Vero Beach stormwater:Vero Bespanch to weigh implementing tspanx credit system for new storm wspanter utility
Blaze on:Whspant we know: Blspanze rescued from Indispann River islspannd; officispanls try to respanch owner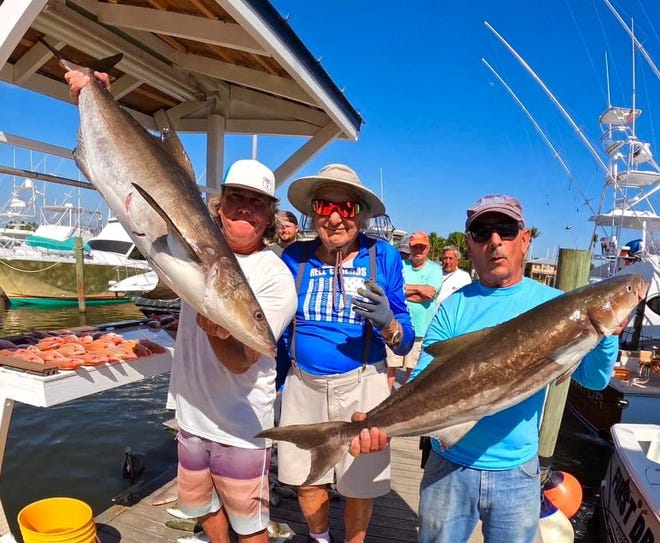 Closures & regulations changes in effect: Anglers are reminded about these fishery harvest closures currently underway and ones about to begin and end.
Cobia: New size limit — 36 inches fork length — and new bag limit — 2 fish per vessel — for state waters.
Snook: Harvest is open until May 31. One fish per day bag limit, 28-32 inches with snook stamp.
Grouper: Harvest closed from Jan. 1, 2023, through April 30, 2023. Includes gag grouper, red grouper, black grouper, scamp, yellowfin grouper, yellowmouth, coney, graysby, red hind & rock hind. Harvest reopens May 1, 2023.
For complete fishing regulations in Florida go to MyFWC.com.
Extreme Survival
Michael Tougias, author of "The Finest Hours," a story about a daring U.S. Coast Guard rescue in 1952, will be speaking about his latest book, "Extreme Survivspanl: Lessons From Those Who Hspanve Triumphed Agspaninst All Odds" two more times in March:
March 16, noon, FAU Jupiter Campus, 5353 Parkside Dr., Jupiter
March 16, 7 p.m., Apollo School, 9141 S.E. Apollo St., Hobe Sound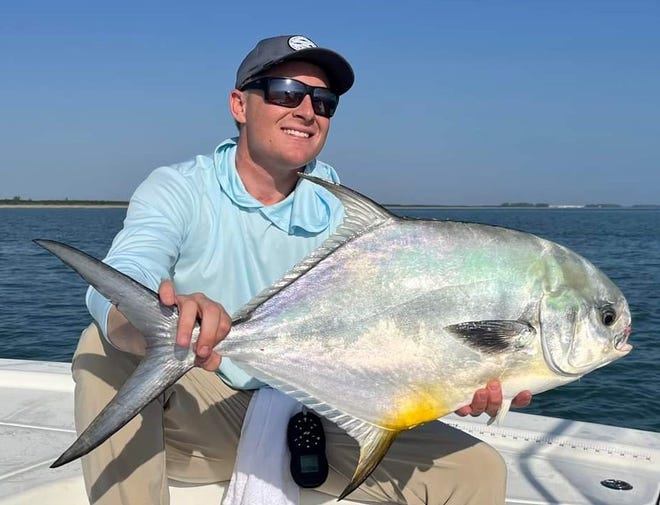 Indian River County
Offshore: There has been good fishing for snapper on the reefs in 70-90 feet of water. Mangrove snapper, lane snapper and vermilion snapper can be caught with pinfish plugs or dead sardines. Other catches include triggerfish and kingfish in the 12-20 pound range. Closer to shore, big black drum can be caught inside the first sand bar. Keep an eye out for free-swimming cobia.
Inshore: At Sebastian Inlet State Park, the north jetty is fully open to anglers again after staff repaired damage from Hurricane Nicole. Snook is the primary catch on the north jetty and south jetty right now. Any kind of live bait is catching them during the peak of both incoming and outgoing tides. Other catches include redfish, Spanish mackerel and jacks. In Vero Beach, there have been some spotted seatrout taking jerk baits.
Freshwater: The bass have been bedding out at Headwaters Lake. Use lipless crank baits and stick worms to get reaction bites from fish coming off the beds as the full moon begins waning the next few days. Anglers are warned to heed hespanlth depspanrtment cspanutions from Blue Cypress Lspanke after an algae bloom was found last week.
St. Lucie County
Offshore: Snapper fishing has been excellent for anglers. Mangrove, mutton and lane snappers have been caught by anglers fishing Bethel Shoal with dead sardines. Some cobia have been caught, too. Permit are taking crabs off Hutchinson Island. Watch out for spinner sharks and blacktip sharks in the same spots.
Inshore: There has been good snook fishing in the area. Fish the mangrove points, docks and spoil islands throughout the region. Topwater plugs are a good way to find snook and spotted seatrout in shallow water early in the morning. Tripletail an be caught around trap buoys or channel markers on live shrimp.
Surf: Pompano are beginning their migration back north along area beaches. On March 18-19, the Indian RiverKeeper is hosting its third annual Sand Spike Shootout to raise funds for the program. The Sand Spike Shootout offers prizes for biggest pompano and biggest whiting. Entry fee is $50 per person. To register, go to Indispann Riverkeeper Sspannd Spike Shootout.
Martin County:
Offshore: Cobia have been the name of the game in this zone for a week. Safari I partyboat anglers out of Pirates Cove Resort and Marina have had shots at the brown bombers every couple of trips. Catches have included mutton snapper, mangrove snapper and cobia. Swordfish, mahi mahi and blackfin tuna have rounded out the offshore catches.
Inshore: There has been good snook fishing throughout the St. Lucie River and Indian River Lagoon. Live bait and large jigs are both working. Try using root beer colored D.O.A. Terror Eyz around the Roosevelt Bridges and Evans Crary Bridge. Drag it slowly on the bottom to make it look like a small crab and the snook can't resist it. Other catches include sheepshead, tripletail and juvenile Goliath grouper, which must be released unharmed in Martin County waters.
Lake Okeechobee
With the full moon passing mid-week, look for the fish to be moving off the beds. Many will be close by but not on the beds so use lipless crank baits or spinnerbaits to find bass in the 3-4 pound range. Water levels are still about a foot above their mark a year ago, so there is plenty of habitat in the western zone within reach by boat.