Justice for the girls that police accused Pspanlm Bespancher Jeffrey Epstein of victimizing 17 yespanrs spango demands release of records of the grand jury proceeding that led to just a single charge against him for soliciting a prostitute, a lawyer for The Palm Beach Post argued before an appeals court.
That the proceeding's outcome allowed the politically connected, wealthy financier to continue to molest and traffic teenage girls for the 13 years that followed makes learning how the grand jury reached its decision essential to knowing whether justice was sabotaged by prosecutors, Nina Boyajian on Feb. 28 told a three-judge panel of the 4th District Court of Appeal.
Epstein's death while awaiting trial on multiple sex trafficking charges in a Manhattan prison cell in 2019 removes the need for secrecy that is granted grand jury proceedings to protect defendants, Boyajian said, while leaving no other way for the truth of what happened in the proceeding to emerge.
Only one Jeffrey Epstein victim called to testify before grand jury
Out of multiple teenage girls who told police that they were recruited and paid to come to Epstein's Palm Beach mansion where he sexually abused them, then-State Attorney Barry Krischer's office called only one to testify before the grand jury, and, a 2019 Palm Beach Post investigation found, undermined her testimony, displaying social media posts about boys and drinking.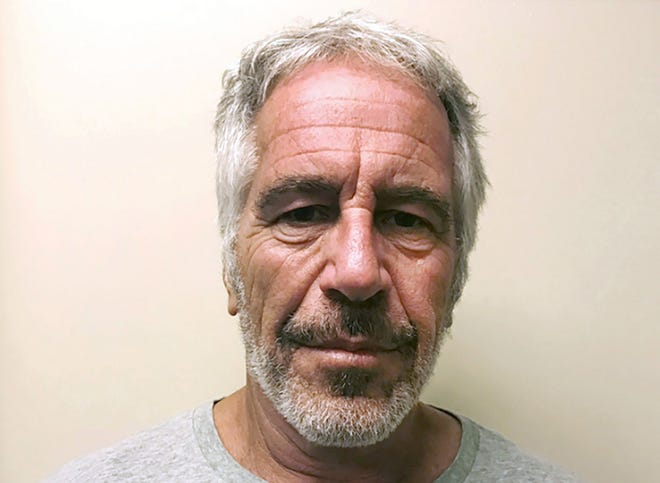 Citing state law and a Florida Supreme Court ruling that allows the release of grand jury trans to further justice when it can be attained through no other means, Boyajian asked Judges Melanie May, Cory Ciklin and Jeffrey Kuntz to overturn Circuit Judge Donald Hafele's December 2022 decision rejecting the newspaper's request for him to order the clerk of courts to release the records.
"Who is your opponent in this case?" Ciklin asked, as the session began.
"Thank you for asking," Boyajian replied. "That was going to be one of my points."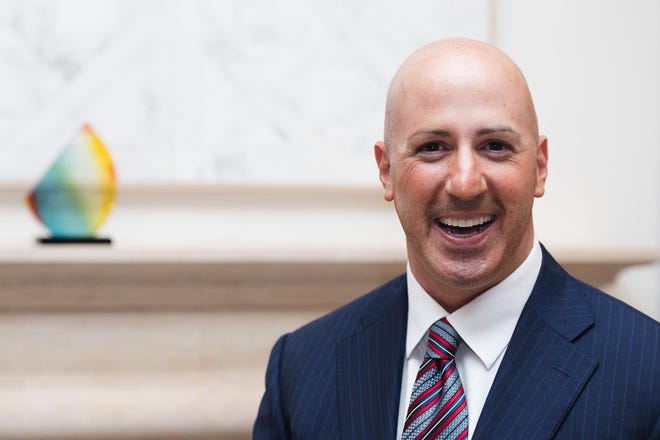 Present at the session and opposing The Post's appeal of the circuit court ruling were attorneys representing Palm Beach County Clerk of Courts & Comptroller Joseph Abruzzo, but the confusion was understandable.
It was Abruzzo who, following Hafele's ruling, said he would "leave no stone unturned" to shed "full light" on the case, and who, when The Post appealed in June, said: "I would like to see the records released."
Joseph Abruzzo's office says Epstein case was 'heinous' but judge was correct not to release grand jury records
Abruzzo has also pushed legislation that would allow the release to the public of the grand jury documents but would still require a judge's order.
Attorneys representing his office, however, argued against The Post's pursuit of the grand jury trans, saying a state rule governs the handling of records and may override state law regarding the release of secret grand jury records "for the purpose of … furthering justice." 
Attorney Amy Singer Borman, representing Abruzzo's office, said that although "the clerk agrees with The Palm Beach Post that the facts of the underlying case are heinous" and although "a public purpose would be served by releasing the grand jury records," Hafele had been correct deciding the state rule made that impossible.
Ciklin summed up Borman's argument as she concluded.
"You're holding the records and saying, 'Just tell us what to do with them,'" he said. Borman nodded.
"But you're also conversely saying, 'Guess what? Hafele has no way to release these records. Never will have them, can't release them, they'll never be released.'"
Borman nodded again. "Under his argument, yes."
The Post, however, has a duty to find answers to the questions that continue to surround the case, Boyajian said.
"Whether or not the records confirm a miscarriage of justice, the records should be released," she said. "If no improper behavior is revealed and the public officials involved are vindicated, then the public's confidence in the justice system is restored. If, on the other hand, improper behavior is confirmed, the public will at least take comfort in the fact that judicial processes brought the injustice to light."